As countries slowly move out of lockdown mode and reopen their economies, there is a big unknown as to how long it will take for air travel to resume.
As is common throughout the COVID-19 crisis, China is ahead of the curve due to its earlier infection rates. We can look at their experience to understand how relaxation of lockdown rules has impacted travel patterns.
Through IATA's Global Agency Pro (GAP) data solution, we have been able to analyse forward-looking airline ticketing trends from travel agencies located in various Chinese cities before and after lockdown restrictions were relaxed on 8th April.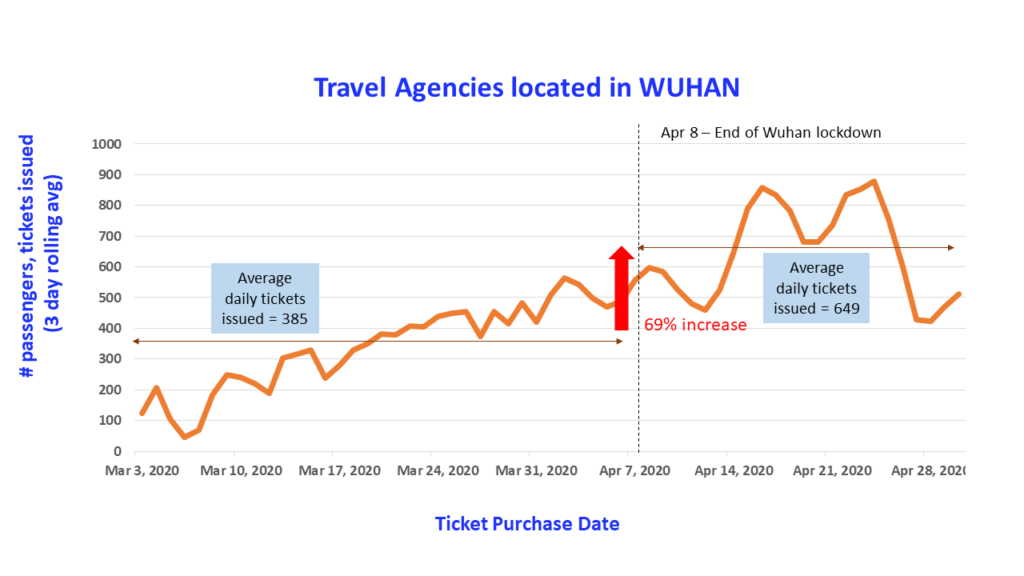 In the epicenter of the initial outbreak, Wuhan, there was a significant increase (69%) in ticketing volumes following the end of the lockdown. It is important to note that this is still a small increase in absolute ticket numbers, but nevertheless is a positive trend.
A similar trend is visible in Shanghai, and this is more statistically relevant due to the larger ticket volumes.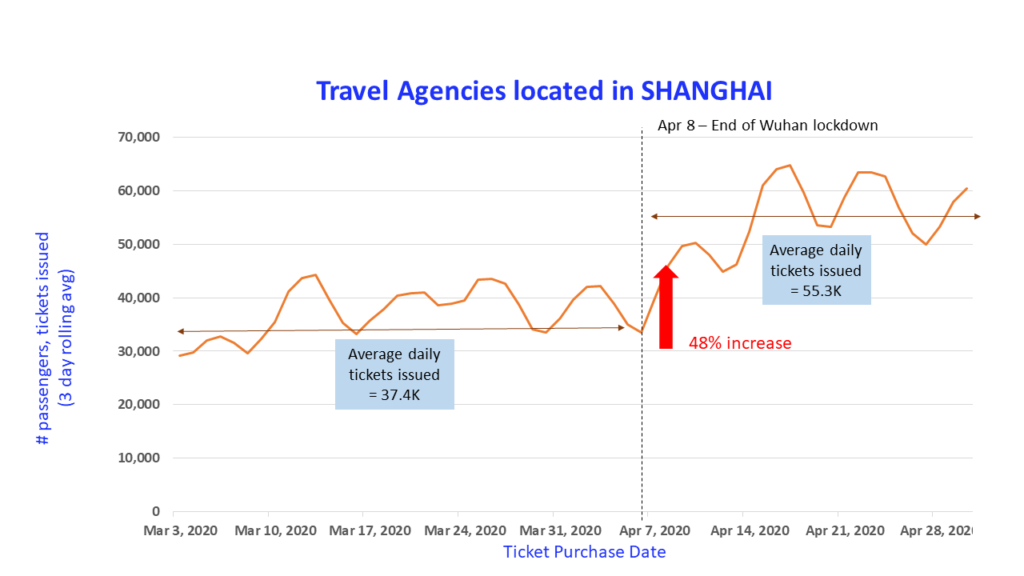 In Shanghai, there was a 48% increase in ticketing volumes, and a particularly marked increase after 8th April.
It should be noted that further analysis shows that this increase in ticketing is only for domestic travel (where flights are beginning to resume) and the majority only for very short-term travel, i.e. travel within the next 4 weeks. International flight schedules from China remain heavily restricted and hence ticket volumes on these segments remain well below normal levels with no recovery yet perceived.
Both charts show that there is a tendency for travel to begin to rebound quickly after lockdown restrictions are relaxed, however it should be noted that ticketing volumes are still far below what would have been considered normal for this time of year.
While these are still small movements, they are movements in the right direction, and they suggest that, yes, there is light at the end of the tunnel for the travel industry.
For more detailed air travel reports and data, visit IATA.
This post was written by Harsha Krishnan, Head, Travel & Tourism, IATA
You may also be interested in…