Cape Town recently claimed the top spot on the prestigious New York Times' list of 52 Places to visit in 2014, ahead of destinations such as Los Angeles, the Vatican and the Seychelles. The NY Times described Cape Town as the "most poignant place to reflect on the iconic legacy of the late Nelson Mandela", added to this is the city's rich cultural history, natural beauty and the diversity of people.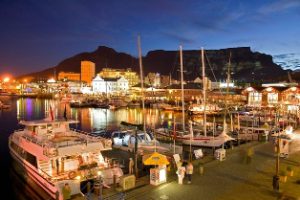 The city has sound infrastructure across all sectors, commitment to entrepreneurial expansion and visible evidence of investment in its world-class CBD. There is continued focus on improving safety and security across a challenging landscape that includes a unique National Park with the iconic Table Mountain – one of the 7 wonders of Nature.
Cape Town is renowned for being a melting-pot of cultures and add to that a status of World Design Capital, makes for extraordinary creativity. Eight Blue flag beaches and two Marinas, more than 12 golf courses within the city limits and more further afield, world class cuisine and shopping districts, four of the best universities in Africa and more.
"Cape Town's rich cultural history and magnificent natural beauty, the diversity of the people that live here, its role in the triumph of democracy over entrenched segregation and the continued effort to make this a truly inclusive city, all contribute to making Cape Town a preferred destination for people from around the world," says Councillor Grant Pascoe, the City's Mayoral Committee Member for Tourism, Events and Marketing.
Accolades like topping the NY Times list of 52 Places to visit in 2014 remain of critical importance to the city as part of its efforts to increase tourism numbers around the year. The economic injection that comes with a thriving tourist industry is crucial if much needed jobs are to be created for the residents of Cape Town.
Research by Grant Thornton shows that the city's tourism industry generated R14,6 billion in 2012 and employs around 34 500 permanent and 15 000 temporary workers.
Cape Town's well-planned events also contribute to a steady stream of visitors. Over the next few months, the city will host a number of key events, including the Design Indaba, World Travel Market Africa, Cape Town Carnival, the World Summit of Nobel Peace Laureates and many more, that are set to attract regional and international visitors, resulting in direct economic benefits for residents, the tourism industry, and Cape Town as a preferred events destination.
Says Pascoe: " Hosting successful events promotes the city as a tourism destination and provides business and cultural development benefits."
Events play a pivotal role in generating visitor expenditure and dispersal across the city and are catalysts for new ways of working and thinking about providing outstanding visitor experience in a unique and incredibly beautiful setting.
For information about popular city attractions, restaurants, hotels and Cape Town's nightlife visit www.capetown.travel