As the tourism and hospitality sectors in the GCC mature, Dubai's hotel supply continues to grow from 105,000 keys to 130,000 keys in the next year or so. As supply continues to grow further leading to 2020, operators will compete for occupancy and Average Daily Rates (ADRs) will surely soften. We see Dubai transitioning from a predominantly luxury-tourism destination to a stable, yet more volume-driven destination.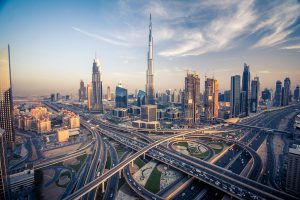 To address the demand, RODA Hotels & Resorts is planning to open several new major projects, one of which is set to open by the last quarter of 2019. The Jewel of the Creek by RODA is one Dubai's most current monumental developments. Nestled in the heart of the Dubai Creek, the development covers an area of 123,955 m2 of land between Al Maktoum Bridge and Floating Bridge. It will comprise of a 438-key five star hotel, 4 towers of luxury & upscale furnished apartments, a 65 berth marina, an exhibition & entertainment pavilion, and around 20 food and beverage outlets across a versatile range of cuisines along the Dubai Creek from one side and one of the largest man-made crystal water lagoons in the region.
The second phase will comprise of a 445-key 4 star hotel, a 405-key 3 star lifestyle hotel and two towers of a combined 389 serviced apartments catering for conservative families travelling from the near-by GCC countries. The vision for this destination in the making is to reconnect Dubai's past with its present. Such a vision will be translated into reality by bringing a wealth of structural splendor and a vibrant hospitality and lifestyle to an area of supreme heritage around Deira and the Dubai Creek.
As a home-grown Dubai hospitality group, our assets within the wider scope of society and the overall development of our city and our country are aligned with the tourism and hospitality vision of Dubai and the UAE.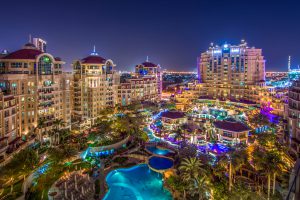 With the expected growth of the tourism sector in Dubai, we have aligned our future projects to cater to the city's growing requirements for quality hotels and serviced apartments. Our focus on hospitality is evident in projects such as Jewel of the Creek and other significant developments
Roda Hotels & Resorts is now managing seven properties in Dubai, including two flagship hotels, the iconic Roda Al Murooj Hotel Downtown and Roda Al Bustan Dubai Airport. This home-grown hotel brand is further earmarked to manage nine more hotel properties encompassing over 4,500 keys in our development pipeline.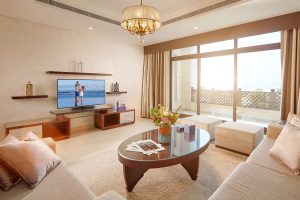 RODA Hotels & Resorts is expecting that the imminent transition of the real estate and tourism sectors in the UAE into the maturity stage in the near future, combined with the country's favorable infrastructure and business climate, should present tremendous investment and growth opportunities for many years to come.
Blog by Roda Hotels, visit them this year on stand HC1260.