The airline industry is slowly beginning to recognise the need to improve its credentials with respect to diversity and inclusion and leading this effort is to reduce the disparity between male and female representation in the work force and specifically in leadership posts. The industry trade body IATA has launched a voluntary initiative "25by2025" to encourage greater representation by women in airlines. The aim is to "increase the number of women in senior positions and under-represented areas by 25%, or up to a minimum of 25% by 2025". Several airlines already exceed these targets and many more have signed up to the objective.
---
Join the session: The BIG Airline Session – Monday 7 November – Future Stage – 15:00 – 16:00
---
This year has seen encouraging steps forward, with a few new airlines appointing women to the CEO post, including Turkey's Pegasus and Israel's El Al. However, IATA points out that only 9% of airlines have a female CEO and in many other roles women are massively underrepresented. Arguably the industry has long been a testosterone fuelled male dominated environment. 
Leadership has perhaps been characterised by a cut-throat, competitively driven, macho ethos. It lurches from one crisis to another with adrenalin running high and yet it is an industry which espouses to be driven by a focus on customers. It is also one which is wholly reliant on its people in a myriad of different roles from pilots to cabin crew, from baggage loaders to engineers.
Male or female, there is a need to be able to handle multiple challenges with a degree of calm and to be able to communicate with staff to explain to them what is happening, why and to keep them on side.
It is difficult not to resort to cliches but typical styles of leadership between men and women do tend to be significantly different. Thinking of my own career, I've had several female bosses and their style was certainly more empathetic and people focused than many men. That is not to say that women cannot take and deliver on tough decisions.
In the political field Margaret Thatcher springs to mind. Whilst her leadership style may have divided opinion, she certainly demonstrated every bit as much stamina and determination as any male leader. Perhaps one question to explore is whether there is pressure on women to over project themselves when making their presence felt up against some of the alpha males who are highly visible in the industry. Thatcher was perhaps characterised as dominating the men around her!
There is the challenge too of recruitment, making the industry attractive to women as a career path. I'm happy to say that I know many women who have the same passion for the airline business as found amongst many of my male colleagues. But does it come as naturally for a woman to consider an aviation career? Are there too many stereotypes about the suitability of certain roles in the industry based on rigid gender definitions?
At this year's WTM London, I am delighted to say we will discuss these issues in more detail with three experienced women airline executives who have succeeded in rising to key leadership positions in their businesses.
Lynne Embleton has a long airline career including several directorial roles in British Airways and IAG prior to becoming CEO of Aer Lingus in April 2021. She leads a dynamic European airline which is going through a significant update of its fleet. The acquisition of efficient Airbus A321 LR aircraft is allowing it to add new destinations to its important North Atlantic market out of its Dublin hub. It also took the opportunity during the pandemic to launch a new UK base at Manchester, from where it also offers services to North America and the Caribbean. I'm looking forward to exploring Aer Lingus's development plans and learning more about its role within the larger IAG airline portfolio.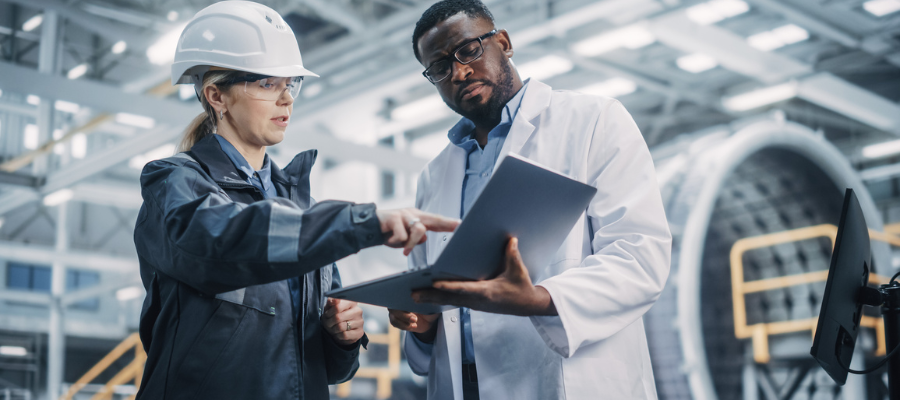 Dawn Wilson started her career as cabin crew and demonstrates the ability to rise to the top, coming to her role as COO of Tui Airline, in June 2021. She draws on 30 years of experience including numerous senior and board level positions at TUI and its predecessor UK airline Britannia Airways. TUI is the leading travel group in Europe and airlines are an important part of its activity. Fleet renewal has taken place in recent years with two types now being used, the larger and long-range Boeing 787 Dreamliner and the Boeing 737 Max, used on most of its European flights. TUI has been making increasing use of digital technology in its business whilst maintaining a focus on customer service and product differentiation. In common with other airlines, it experienced operational challenges this summer and is facing increasing competition to its package holiday business so there is plenty to talk about!
Marion Geoffroy has 20 years of global corporate and aviation experience including 12 years with Air France Group where she headed up the legal department. She came to Wizz Air in 2015 and in August 2021 took the role of MD of Wizz Air UK. The airline is one of the leading low-cost operators in Europe and witnessed enormous growth during the covid pandemic at a time when other airlines were grounded or cutting back capacity. New bases were opened and literally hundreds of new routes launched. The group has a large order book for around 400 Airbus aircraft and the UK is a significant part of its expansion plans with particular ambitions to grow at Gatwick airport. Once more, I'm excited to be able to discuss these plans and some of the recent challenges which Wizz Air has faced with Marion during our WTM panel.
So, to conclude, airlines have much to do to better exploit the talents of women across their businesses and we will hear from three women who have succeeded in forging their careers in three very different airlines. They undoubtedly have many stories to tell. We will have an opportunity to learn how they are navigating the current challenging market conditions to enable their airlines to prosper. 
---
Get the latest travel insights delivered straight to you
Sign up to receive the WTM newsletter and get updates direct to your inbox.
---