Speakers
Mia believes entrepreneurship is at the heart of economic growth and collaboration between corporates and startups create a cultural of innovation that is critical for building a sustainable future.
Mia leads the Intelak incubation programme and the plethora of events and activities Intelak runs and designs and leads workshops in creative thinking, resilience and lean design. Mia is passionate about creativity, human-centred design, art of hosting and building strategic partnerships that bring about the future of business forward.
Kevin Czok lives in Dubai and co-founded Hotel Data Cloud in 2016. With an academic background in media economics, he previously worked as an investment manager for a German corporate VC, has mentored countless entrepreneurs through accelerator programs like Techstars, and taught entrepreneurship as a university lecturer. Identifying synergies between corporates and startups, he facilitated several successful partnerships for his portfolio companies and now strongly advocates such collaborative initiatives with his own startup, Hotel Data Cloud.
Samer has 10 years of experience with Shell Oil, in various technical and commercial roles, and in different countries, from managing IT projects in Dubai and Kazakhstan, to project management in the UK and The Netherlands, to deal making in Iraq. Samer co-founded DUBZ in 2016 out of his passion for travel and enterpreneurship, which was later acquired by dnata in 2018. Samer holds a bachelors degree in Computer and Communications Engineering from the American University of Beirut, and a Masters Degree in International Relations from The Fletcher School of Law and Diplomacy.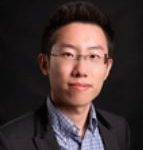 Hongbo Sun is a serial entrepreneur with a computer science background, he is obsessed with using technologies and cooperation to address issues facing the aviation industry today and tomorrow. In his current role as the CEO and Co-founder of BONFLITE, he has been active in fostering greater collaboration between the industry stakeholders namely airlines, airports, and duty-free operators to improve customer experience and deliver a more sustainable future for everyone involved.