In just under two months, WTM Africa 2018 will open its floor to over 600 exhibitors and a host of quality influential buyers from key source markets around the globe looking for new and exciting product to sell within their market. WTM Africa 2018 will once again show growth across the number of exhibitors on its floor, the number of buyers in attendance, a large global media contingent and stakeholders from both the inbound and outbound travel trade.
"Africa has long been identified as a continent bursting with potential within the the tourism and travel sectors. WTM Africa 2018 is further recognition of this potential and in 2018, we're ready to welcome more exhibitors from Africa than ever before," says Chardonnay Marchesi, South Africa Portfolio Director for Reed Exhibitions' Travel, Tourism & Sports Portfolio.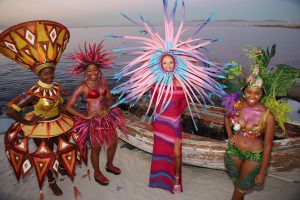 Thus far, we are on track to exceed our 2017 buyer registration applications, including hosted buyers and Buyer's Club members. We have seen a significant increase in exhibitors and have as such, opted to expand the floor space used for stands at the Cape Town International Convention Centre for WTM Africa in April 2018.
"We're in for multiple new initiatives at WTM Africa 2018, including the ultimate opportunity, WTM Africa Festivals," explains Marchesi. "WTM Africa Festivals will give everyone the opportunity to socialise after the traditional working hours in a fun and vibrant atmosphere. All attendees will experience the culture, hospitality and cuisine with each hosting exhibitor offering something unique."
Attendees at WTM Africa 2018 will get the opportunity to experience different food and drink from top international exhibitors, as well as technology and private sector companies. Festivities for WTM Africa Festivals will kick off from 4:30pm on Wednesday 18 April. All destinations or exhibiting companies should celebrate festivals during WTM Africa. To confirm your Festival activity, visit http://africa.wtm.com/events/Festivals/.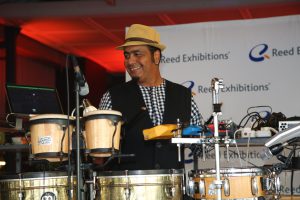 A wide range of prizes, valued at over R100 000, are also up for grabs during WTM Africa 2018 through various social media and exhibitor activations, including those from Legend Lodges, Aquila Private Game Reserve, Cape Sidecar Adventures, Marine Dynamics, and Zulu Nyala.
Global media too have confirmed their attendance at WTM Africa 2018, including our valued media partners: Afrotourism, Cape Town Etc., Nomad Africa Magazine, BizCommunity, Travel Africa TV, Voyages Afrique, Explore Magazine, Travelscope, Travel & Leisure Zambia, and Intrepid Explorer.
WTM Africa would further like to thank its generous sponsors, including AKTV, the Mauritius Tourism Board, MaMere, The Westin Cape Town, OmniTech Solutions, Mother City Hikers, City Sightseeing and Go Turkey Tourism.
Don't miss out on all the latest details and the opportunity to attend this year's show in Cape Town: Register free of charge online for WTM Africa 2018 by visiting africa.wtm.com!
For more information or any media related questions relating to WTM Africa, please contact RedLip PR:
Robyn Elford
robyn@redlip.co.za
+27 83 460 5751
Casey van Niekerk
casey@redlip.co.za
+27 82 214 7582