WTM Latin America sets up Leaders' Meeting
The corporate agenda of WTM Latin America's director, Luciane Leite, lives up to the purpose behind the event, which is to generate business and great networking opportunities for those who participate in it. Since May, the executive has been holding meetings with opinion formers to further improve the actions of the Latin American edition of WTM. These are the WTM Leaders' Meetings, a grandiose project that is the brainchild of the new management, which aims to maintain an active business relationship with exhibitors and create new business opportunities.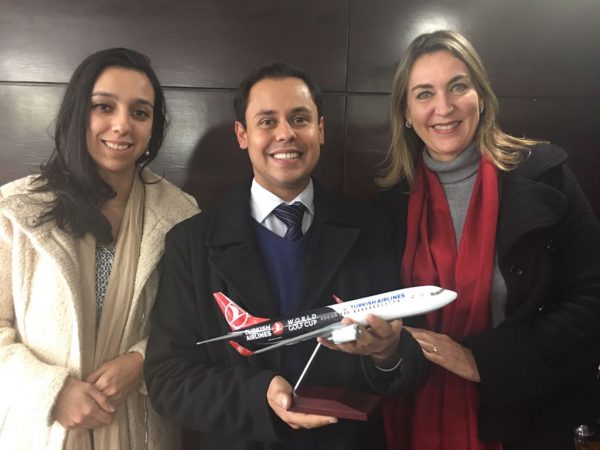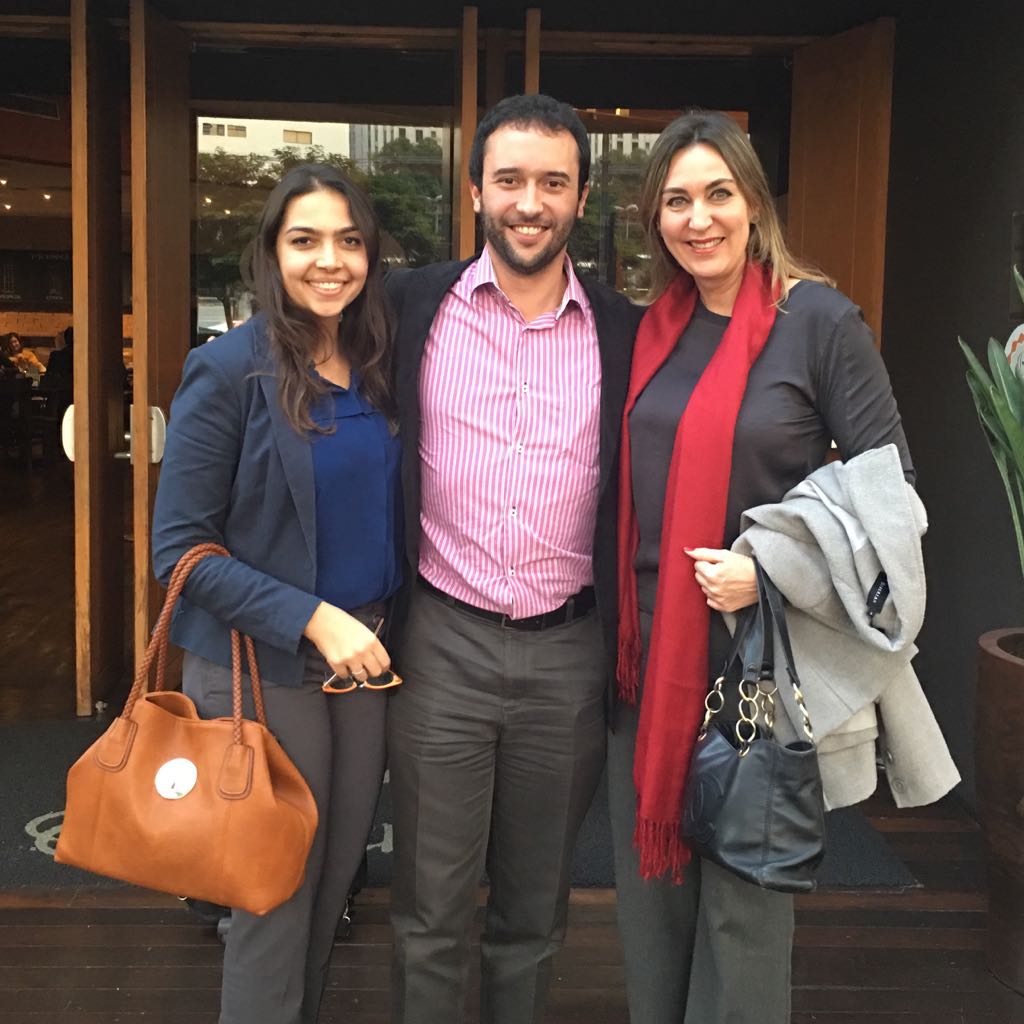 On the left, Douglas Araújo from Turkish Airlines, between Bianca Pizzolito and Luciane Leite from WTM Latin America;
on the right , Luciane and Claudia Delfino from WTM Latin America, with Fernão Loureiro from TMG
(photos: publicity)
Luciane has already strengthened ties this year with Travelport, Expedia, Tourism of Italy, Marriott Hotel, Gol Linhas Aéreas, GBTA, Abracorp, Alitalia, Spanish Department of Development, Intercontinental Hotel, Promonde and, last week, she talked to the regional Sales and Marketing Manager of Turkish Airlines, Douglas Araújo. "During the meeting we exchanged information on how to optimize Turkish Airlines' time during WTM Latin America, since the purpose of our participation is to close deals during the three days of the event and to disclose marketing information to the trade," said Araújo, who added: "With the Leaders' Meeting being held year by year, we'll be able to guarantee an event that is more and more focused on the real needs of those who take part in it."
As well as the airline company, Luciane Leite met executive Fernão Loureiro from the Travel Management Group (TMG), a group of corporate travel and events' managers who meet every month to discuss best management practices. "They try to improve the results of their activities and contribute to the professional development of the market by way of monthly meetings," Luciane points out. On August 8, the executive will take part in the meeting of the group and present the potential of WTM Latin America to it. "We want to get widely diverse feedback in order to hold an event that exceeds the expectations of everyone involved," concludes Luciane Leite.