On 21 July WTM Latin America brought together tourism ministers from Argentina, Chile, Colombia, Paraguay and Uruguay and the CEO of the WTTC in a lively debate hosted by CNN en Español anchor, Gabriela Frias.
You now have the chance to watch this exclusive content again and discover the strategies and protocols that each country is adopting to help tourism resume on our continent.
Who isn't eager to find out what the tourism industry will be like after the pandemic? It's hard to find someone who isn't thinking about it…

Government authorities around the world are working hard to adopt new ways of working and adapt to the new reality that has resulted from the COVID-19 pandemic. Each country has its own possibilities and procedures for recovery. Find out at this event what Argentina, Chile, Colombia Paraguay and Uruguay are preparing.
Special Guests: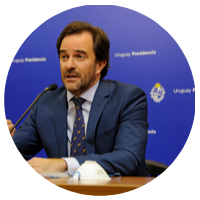 Germán Cardoso, Ministro de Turismo do Uruguai
A member of the Colorado Party since 1994, he was a councillor in the Department of Maldonado, where he was born, and in 2005 he entered the Uruguayan parliament. Until 2020 he served on several national parliamentary committees, and on Parlatino (Latin American Parliament) and Mercosur committees. He became a senator of the Republic of Uruguay in 2010 and was Chairman of the Chamber of Representatives in the 2013-2014 period. He was appointed Uruguay's Minister of Tourism in March 2020.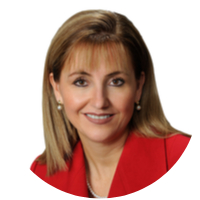 Glória Guevara, Presidente & CEO WTTC
Gloria joined WTTC in August 2017, following a varied career in Travel & Tourism. Recognised as one of the most influential women in Mexico by CNN and Expansion, Gloria began her professional career in 1989 at NCR Corporation working in the Latin America, Middle East, and Africa regions. Since 1995 she has worked for the travel industry, starting at the Sabre Travel Network and Sabre Holdings, she was later CEO of JV Sabre Mexico reporting to a board of directors from Aeromexico, Mexicana, and Sabre. In March 2010 President Calderon appointed her as Minister of Tourism and two weeks after she was given in addition the full responsibility of the Mexican Tourism board. Under her leadership the "National Agreement for Tourism" in Mexico was created and signed on 28 February 2011. Gloria received the Good Neighbour Award from the US-Mexico Chamber of Commerce and Virtuoso awarded Mexico the best tourism board in the world due to her successful branding and repositioning efforts. In addition, Gloria has been Special Advisor on Government Affairs to Harvard University, and part of the Future for Travel, Tourism and Aviation Global Agenda Council of the World Economic Forum (WEF).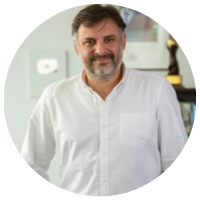 José Luis Uriarte, Subsecretário de Turismo do Chile
Under-Secretary of Tourism, has a law degree from the Universidad de Los Andes and a Master's in public policy from the Universidad del Desarrollo. With almost 20 years' experience, he has a recognized career in the public sector, the highlights being his work as chief adviser to the Ministry of Economy, Development and Tourism, as the territorial head of the Ministry of Public Works and as the national director of Sercotec – Technical Cooperation Service. He served as the General Secretary of the National Chamber of Commerce, Services and Tourism, where he defined new working strategies and support for the sector.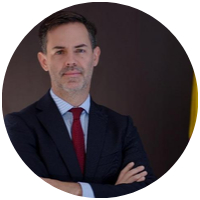 Julián Guerrero, Vice-ministro de Turismo da Colômbia
Lawyer with a Master's degree in international relations from the London School of Economics and a film and photography studies course at the American University in the United States. He has worked for more than 20 years in the public sector, having held various positions in Colombia and abroad. He was a university professor of Law, Political Science and International Relations, and also dedicated himself to developing nature conservation projects both in Colombia and in Tanzania, a country where he lived for many years. Since 2012 he has been a member of the Linnean Society of London, the world's oldest biological society. The deputy minister recently served as ProColombia's vice-president of tourism, where he led development of the campaign "Feel the Rhythm", with its focus on music as an expression of the country's cultural wealth and diversity. He also coordinated the development of the first international study on music and tourism with the World Tourism Organization, which prepared a White Paper on music and tourism entitled "Music is the new gastronomy".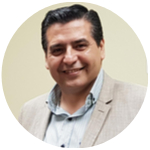 Ricardo Sosa, Argentine Republic's Executive Secretary of the National Institute for Tourism Promotion (INPROTUR) since December 2019
His vast career in tourism also included being the Under-Secretary of Tourism of the Province of Santiago del Estero from 2013 to 2019. In 2014 he was appointed a Knight of the Order of Santiago and, among a long list of important achievements, he was President of the Organizing Committee of the Termatalia Argentina World Fair in 2014, Interim President of the Federal Tourism Council in 2015 and 2016, Head of the Northern Tourism Body between 2016 and 2018, Provincial Coordinator of the Dakar Rally in 2015, 2016 and 2017, and Provincial Coordinator of the MotoGP world event from 2014 to 2019 in Termas de Río Hondo. He has made numerous presentations in Spain, Brazil and Mexico. Ricardo is an outstanding journalist who has done valuable work in newspapers and on radio in Argentina, and for the Santiago del Estero government's Press and Broadcasting Department between 1996 and 2012.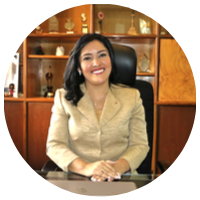 Sofía Montiel de Afara, Minister of Tourism & Executive Secretary, SENATUR
A tourism and public management professional with 30 years experience in the National Tourism Department (SENATUR). Ms. Afara has a post-graduate qualification in National Strategic Planning from the Institute of Advanced Strategic Studies, IAEE. She has a degree in Tourism Administration from Universidad Tecnológica de Comercialización y Desarrollo [Technology University of Trade and Development]. She has specialized internationally in various technical areas of tourism, in countries like Japan, China, Taiwan, Bolivia, Chile and Brazil. She has experience in public-private coordination functions of territorial development programmes. Between 1990 and today she has had experience at all levels of administration, ranging from the basic to departmental head and coordinator positions. Throughout her career Ms Afara has been recognized by departmental and municipal government leaders, as well as by trade unions and private sector organizations.She is the mother of two children.
Moderation: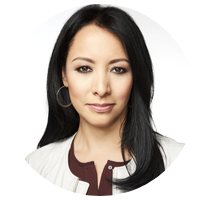 Gabriela Frias, âncora da CNN en Español
Gabriela Frias is a Mexican journalist with over two decades of experience. Frias currently anchors Portafolio Global, a daily business program that seeks to open the doors to understanding global business news and economic trends that are shaping our world, including the fourth industrial revolution and all the innovations that are transforming the way we learn, work and live.