There's a wise Instagram quote that echoes soundly these days: "There is no certainty, there is only adventure."
Now I don't know about you but now is the time to apply those quotes and memes that we have often dreamily looked at long, long ago in the good old pre-COVID days.
It's an unknown world out there, but we can only live and plan as best we could. To help us navigate the terrain of adventure tourism post-COVID, I sat down with a legit adventurer, CEO and Tour Manager of Outdoor Activities in Romania, Mr. Dan Chitila.
Here's the video interview, where Dan gives nuggets of helpful advice for adventure tour companies:
To summarise, here are some highlights:
Enjoy the environment
Due to necessary travel restrictions, commercial travel worldwide has declined. And while this has been devastating to the travel and tourism industry, it's probably the best thing to happen to the environment. Dan reports that the air in Bucharest, where is based, has been extraordinarily clear and he can actually now see the mountains from the capital city, a rarity that usually occurs just twice a year.
As we use this time to reassess business plans, it's also great to literally stop and smell the fresh air. This is possibly the cleanest state we can experience the environment in our lifetime. Let's also take in the sweet irony that nature is at its finest just when we are restricted to explore it.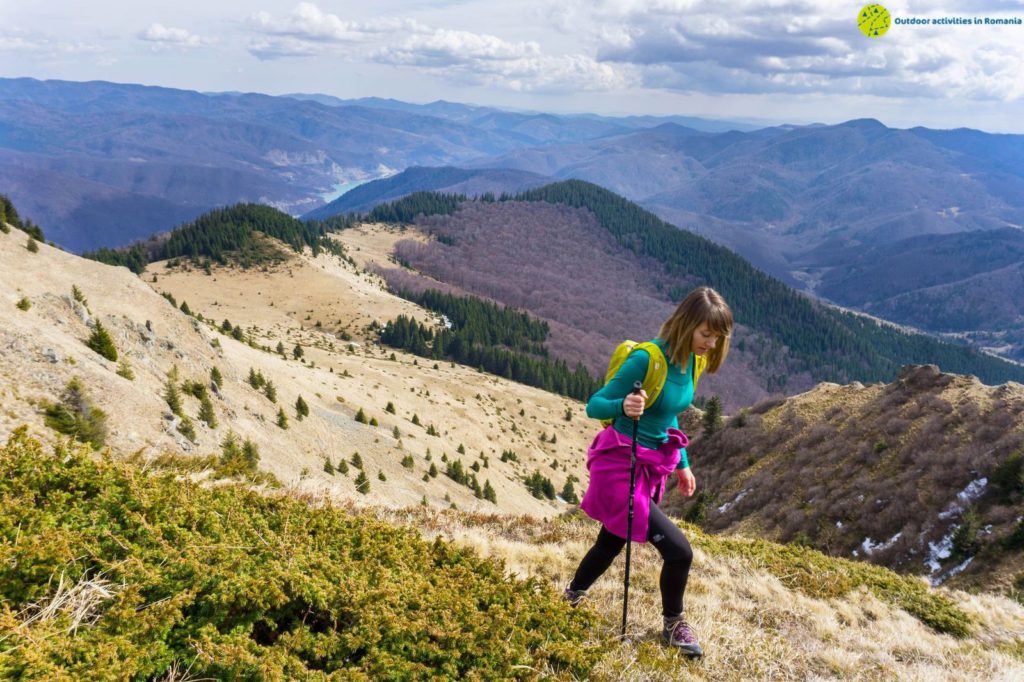 Bring out the camping and outdoor gear
Because overseas travel is still restricted in varying degrees, domestic travel is on the rise. This is something that tourism boards can focus on, but for tour and adventure companies like Dan's, you may find that locals may prefer to explore their own backyard themselves. Interestingly, there's been a surge of interest in camping and outdoor gear not just in Romania but most of Europe. It could very likely be an effect of restricted overseas travel, but Campsite bookings across the US and Europe have skyrocketed to about 500% . This is something to think about if you can incorporate camping in your tours.
Small local businesses can thrive
Dan mentions that due to the increase in local travel, small local businesses like 3-star hotels or lodges are doing quite well. Now that businesses and consumers are learning to settle in that dreaded phrase that is the "new normal", we can now see which industries have potential even if its possibly temporary.
As we all know, sometimes you're up, sometimes you're down and this is happening in companies within the travel and hospitality sector.
Social media presence is paramount
It doesn't matter if your tours are on hold or you haven't had any bookings in the past months, this is the time to still make your presence known on social media. People, including prospective clients are spending more time online now, creating and editing their bucket lists. They may not actually make a booking, but this is the time to plant that seed of inspiration. Keep your posts informative, relevant and helpful.
It's a great time to forge partnerships
Being active on social media not only attracts potential clients but your peers / other companies as well. Many brands, especially small to medium ones, are using this time wisely to forge partnerships with other companies. This extended break has allowed brands to look at angles and possible partnerships that they may ordinarily overlook or not even think of. If you've ever needed that 'great timing' to reach out to a company, now would be a great time as most brands are re-angling themselves and are open to new ideas.
Do your research and field work
It's predicted that travellers will want to travel longer (slower) once it is possible to do so. Harder stringent measures, the added "hoops" to be able to travel (costlier insurance, quarantine, medical certification, etc) not to mention the extra cost to travel in general will make people want to make their trip worth the while. People will therefore prefer to explore a destination longer than usual. For adventure and tour companies, this will mean longer average days per tour Dan is using this time to go on 'field trips' to explore new routes and itineraries. There's always much to be discovered within your country no matter how many times you've done tours and trips.
Be open to re-defining what adventure means
Bucket lists these days comprise of more experience-based activities rather than death-defying ones. Whereas previously travellers want to tick off items like "diving with sharks" or "bungee jumping", they now are interested in immersing themselves in authentic travel and taking part of local community activities. Examples of these would are: staying and working in a farm in rural Romania, being taught by an Italian Nonna how to make pasta in her own home, or doing volunteer work for an Elephant sanctuary in Sri Lanka. It's a great time to tap into your local community and see opportunities where travellers may be able to genuinely help whilst gaining priceless experience.
Less is more (When it comes to group size)
Dan's company, Outdoor Activities in Romania provides private tours where they accommodate no more than 6 people in one group. Call it sheer luck or a timely coincidence, but the future of adventure / tour operators seems to be headed that way too. Huge tour groups and massive tour buses will be a thing of the past as people embrace isolated travel more for two reasons: to get away from the hassles of daily life, and it is also safer for everyone involved.
If you are a tour operator that makes use of huge passenger busses to ferry people to destinations, it is worth considering downsizing your number and focusing on a smaller group.
You may also be interested in…