Speakers
John Strickland has 37 years of experience in the air transport industry, embracing all the major airline business models and holding senior positions with airlines including British Airways and KLM UK. He was instrumental in the decision by KLM to establish the low cost airline Buzz and in defining its network strategy.
He founded JLS Consulting in 2003 to provide strategic advisory services for the air transport industry. Working internationally at Board Level, clients include airports, airlines, investors and other industry partners, who benefit from his expertise and excellent personal network.
John is a leading commentator on the airline sector for media worldwide, providing informed business and financial analysis for the news agenda. He is seen regularly on channels including the BBC, Bloomberg and CNN.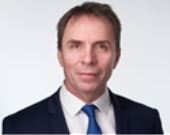 After leaving his position of CEO at Malév Hungarian Airlines in 2003, Váradi became Founder and CEO of Wizz Air Group, the fastest growing airline in Europe and the leading low cost carrier in Central and Eastern Europe. Wizz Air operates an ultra-low cost business model with a network of more than 700 routes to 151 destinations in 44 countries across Europe and beyond from 25 operating bases. In early 2015 Wizz Air Holdings Plc carried out a successful IPO and was admitted to the London Stock Exchange and the Company's current market capitalisation is around 5 billion euros. Váradi is also on the Board of Directors for all factions of Wizz Air Group as well as Lufthansa Technik Budapest and Malév Hungarian Airlines.