By Jenny Southan, Editor, Founder and CEO, Globetrender
This spring, Argentinian low-cost airline Flybondi announced that it would be issuing tickets as NFTs ("non-fungible tokens" – or "digital vouchers"), allowing customers to easily transfer them to other people, change the name on them and even resell them. The innovation has been enabled by a partnership with NFT ticketing company TravelX, and demonstrates a whole new era for Web3-powered technology in the travel industry.
---
Join us at World Travel Market London
The market leading travel and tourism event brings the whole world together in London.
Join us from 6–8 November 2023 at ExCeL London.
---
Flybondi says the NFT ticket "offers a more flexible travel experience that allows passengers to even buy in advance without having to define their travel plans or who the travellers will be". Both TravelX and Flybondi will get 2% of the fee when tickets are sold on the secondary market. The initiative is a clever one because it creates a level of empowerment and flexibility that has rarely been afforded to air travellers – especially those flying budget carriers.
NFT air tickets allow frequent flyers to stock up on tickets for themselves, their colleagues or family, and then redeem them when they need them. They are also highly secure because the transactions take place on the blockchain, meaning every owner is recorded in a digital ledger that is publicly accessible, meaning authenticity is guaranteed.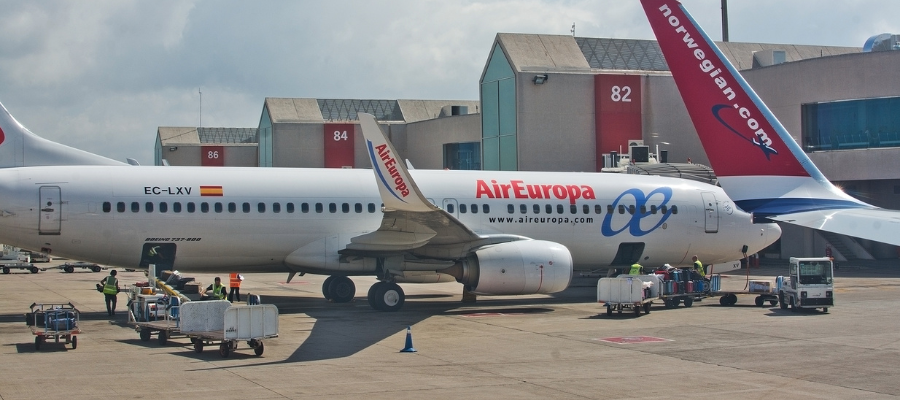 Destinations are experimenting with digital tokens too. This spring, "digital members' club" IBZNFT announced it was selling NFTs that unlock "money-can't-buy" experiences on the island of Ibiza. Membership costs US$5,000 or 5000 USDC per season (payment can be made in either dollars or USDC – a stablecoin that is pegged to the dollar). Privileges include hikes to secret locations, sound healing workshops, invites to private parties and meetings with local "movers and shakers". Whether anyone will actually pay for these NFTs remains to be seen.
A similar concept comes from luxury adventure travel company Pelorus, which last summer debuted a series of exclusive travel experiences for holders of Superyacht NFTs. Holders benefit from NFT "utilities" such as discounted yacht charters; free planning meetings with Pelorus co-founders Geordie Mackay-Lewis and Jimmy Carroll; access to a number of scientific research or conservation projects; and discounted Pelorus photography experiences.
---
Get the latest travel insights delivered straight to you
Sign up to receive the WTM newsletter and get updates direct to your inbox.
---
An indicator of how NFTs might be used by hospitality industry to boost loyalty among guests comes from Marriott Bonvoy, which launched the sale of a series of digital artworks in NFT format in December 2021, which could then be traded on the blockchain. Not long after, Casa de Campo Resort & Villas in the Dominican Republic created NFT "room night tokens" (RNTs) with the help of Pinktada, which allow people to make fully transferable bookings (in a similar way to Flybondi). As a consequence, they will be able to sell back or swap reservation tokens if their plans change.
After minting the first airline ticket NFTs back in 2021, forward-thinking Air Baltic revealed in February that it has enhanced its Air Baltic Club loyalty programme by giving flyers the chance to acquire top-tier VIP status by buying 25 collectable NFT "Planies". Martin Gauss, CEO of Air Baltic, said in a statement: "Planies is the first NFT-based airline loyalty programme in the world, and Air Baltic is happy to offer its members the opportunity to purchase the top-tier elite membership, even if they are only flying occasionally."
He added: "Air Baltic is committed to providing its customers with a memorable and luxurious travel experience, and this addition of the loyalty programme is another new and creative way how to reach that."
Don't miss out on our world-leading events
We bring travel and tourism professionals together, from around the world at our events. Discover the closest one to you and join the WTM community.
---