Unlike hotels where guests can sometimes book nights out of necessity, resorts are an entirely different business wherein guests book simply because they want to indulge.
From equine therapy to architectural delights; here are a number of resorts worldwide that opened (or re-opened) either in the past year or just this 1st quarter of 2019 with purely indulgent concepts and transformational experiences to offer to their guests.
1. It's all about the arrival: THE RESORT AT PEDREGAL
Cabo, San Lucas Mexico
There are times when a resort is as good as a guest's first impression of them and the Resort at Pedregal in Cabo San Lucas in Mexico knows this well.
Getting to the resort is in itself an unexpected adventure. You will first have to go through the tourist-laden streets of Cabo, and then you need to enter heavily-secured gates that lead to a 900-foot exclusive tunnel. Emerging from the tunnel, one is greeted with sweeping views of the ocean.
The journey to get there is rewarded with welcome guacamole and chips AND a complimentary massage upon arrival.
Although Pedregal is an independent property (it isn't part of a chain or hotel group), guest satisfaction is the highest priority. TripAdvisor reviews of the resort are bursting with praise and raves for its customer service, with some vowing to return even before checking out. When you're a resort located in a tourist-heavy place like Cabo, it is essential to stand out not just in terms of location.
2. Breathtaking views and wellness: ANASA WELLNESS RESORT
Bandarawela, Sri Lanka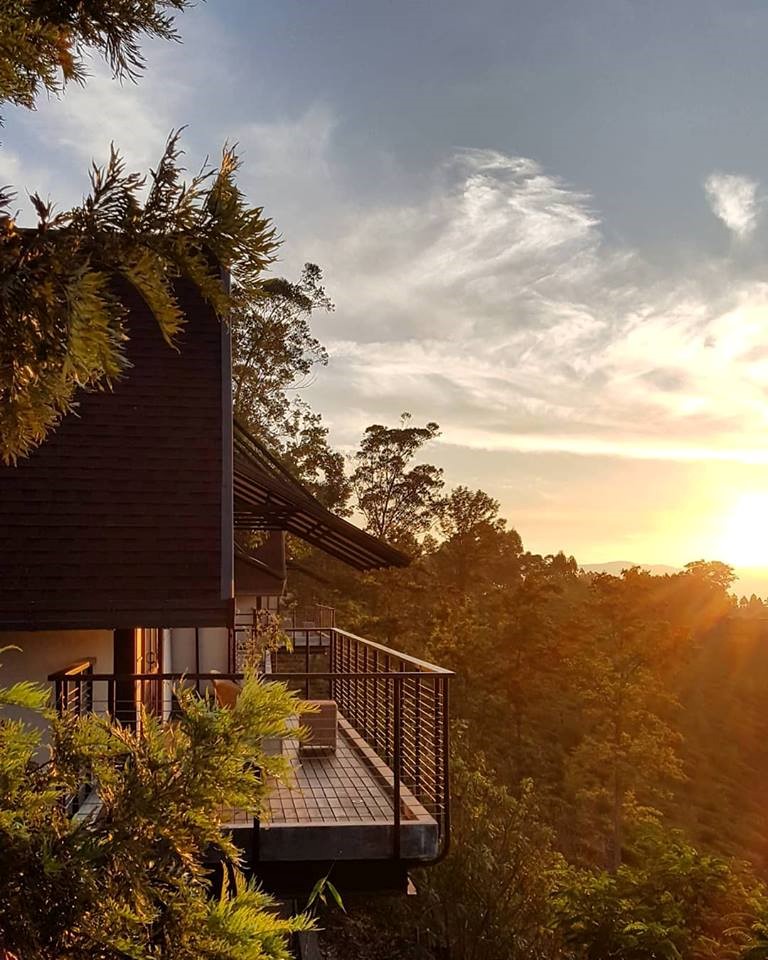 Having opened just a couple of weeks ago (1st week of April 2019), Anasa is the newest
Luxury wellness resort situated in the border between Bandarawela and Ella. The hillside country location also gives Anasa a year-round cool atmosphere that goes well with the sweeping views that Anasa's individual chalets offer.
Guests of all fitness range and preference will not have an excuse not to workout. Anasa's holistic onsite spa, health and wellness experience is wide in variety (they offer an extensive range of activities from yoga to archery and ATV experience in the woods).
Anasa's care for its guests also extends to its food. The resort is home to Alwan Modernist cuisine. The meals here are wholeseome, well-balanced and all the ingredients come from the resort's local garden. With the cuisines curated by one of Sri Lanka's top Exec. Chef A.B Oshada, what sets Alwan apart from other restaurants found in wellness resorts is that their dishes actually taste rich and indulgent, despite it being healthy. This is a pleasant rarity for a wellness resort.
Anasa also has its own tea plantation and guests can opt for a tea experience activity at a nearby tea factory.
The food, wide variety of activities, luxurious individual chalets, rich-tasting healthy food and grand mountain views of Sri Lanka are all legitimate reasons why Anasa has been Sri Lanka's long-awaited luxury wellness resort opening.
3. EquineTherapy: MIRAVAL AUSTIN RESORT & SPA
AUSTIN, TEXAS

Owned by Hyatt, Miraval Wellness Resorts is known to give its guests transformational experiences using medically and scientifically proven therapies.
Miraval Austin has 117 guestrooms and suites that are designed by award-winning firm Hart Howerton. They combine bespoke furniture along with a neutral colour palette. Interior décor aside, what really makes Miraval Austin standout are the activities that offer guests a transformational experience.
At the Miraval Austin, guests can have a private equine experience at their Cypress Creek Farm and Ranch. From private equestrian lessons, to an equine experience where guests can have experience bonding and behavioural analysis with horses which are proven to be therapeutic. (source: CNN Health)
This is the second location for Miraval Resort & Spa. Their first wellness resort is located in Arizona.
4. Freedom Concept: Nautilus
Maldives
The Nautilus Maldives opened in February 2019. Located in the Baa Atoll, The Nautilus is the concept and vision of a Maldivian entrepreneur wishing to create a resort where guests truly feel like they are in a world of their own.
While being in a "world of your own" can be a cliché resort goal and feel, the Nautilus takes this quite seriously. There is no concept of time at the resort. The Nautilus takes pride in its "freedom concept" wherein guests can do what they want, when they want.
Should a guest wish to have breakfast during dinner time, or dinner during breakfast, they are very much free to do so.
The island resort is just 250 meters in diameter and is designed to feel like a private residence. Their one, two and three-bedroom villas come with spacious sundecks and separate living rooms.  And while most luxury resorts in the Maldives offer guests their private butler, the Nautilus has a House Captain attend to guests' every need and to ensure that freedom and flexible concept is applied in the resort's dining and activities.
5. Architectural delight: Tabula Rasa
Galle, Sri Lanka
Tabula Rasa means a clean slate or the absence of predetermined goals.
And this is what owners Anouk Brouwer and Arnoud Oostenbroek had in mind when they built this resort that combines the best of jungle and ocean views.
They started from scratch when they built the resort, combining Anouk's eye for design and Arnoud's architectural skill. The result is a luxury resort with lots of open space with warmth infused in their décor. The walls of the lobby are decked with personal photographs of the couple, creating a vibe that the resort is an extension of their home which makes guests feel like they are at home, in this part of Sri Lanka at least.
Tabula Rasa Resort uses natural elements like sunrise to enhance its yoga and spa.
There are 25 rooms in all and the ones that come with a plunge pool are highly recommended as they overlook the lush woods and jungles of Galle.
On top of the great views and designs, the resort is also surrounded by local wildlife, and easy access to a local beach where turtles are known to swim.