The past decade has taught us that luxury is subjective. Luxury no longer has defined and exact standards like chandeliers and butlers. But we can all agree that a simple and short-cut definition of luxury is scarcity.
We place such an esteemed value to things that are not there, or difficult to obtain. When life was simpler (read: pre-Wifi), luxury was geared towards what was golden and glittered. Just a few decades later, changes brought upon our lifestyles meant that people are now missing out on what used to be easily obtained. One of these things is a good night's sleep.
Through the years, as extreme busyness has become wrongly linked to being productive, one's lack of sleep somehow became a badge of industriousness. However, the Centers for Disease Control and Prevention in America deemed sleep deprivation a public health epidemic, suggesting that too little of it played a role in developing diseases such as diabetes, heart disease, and depression.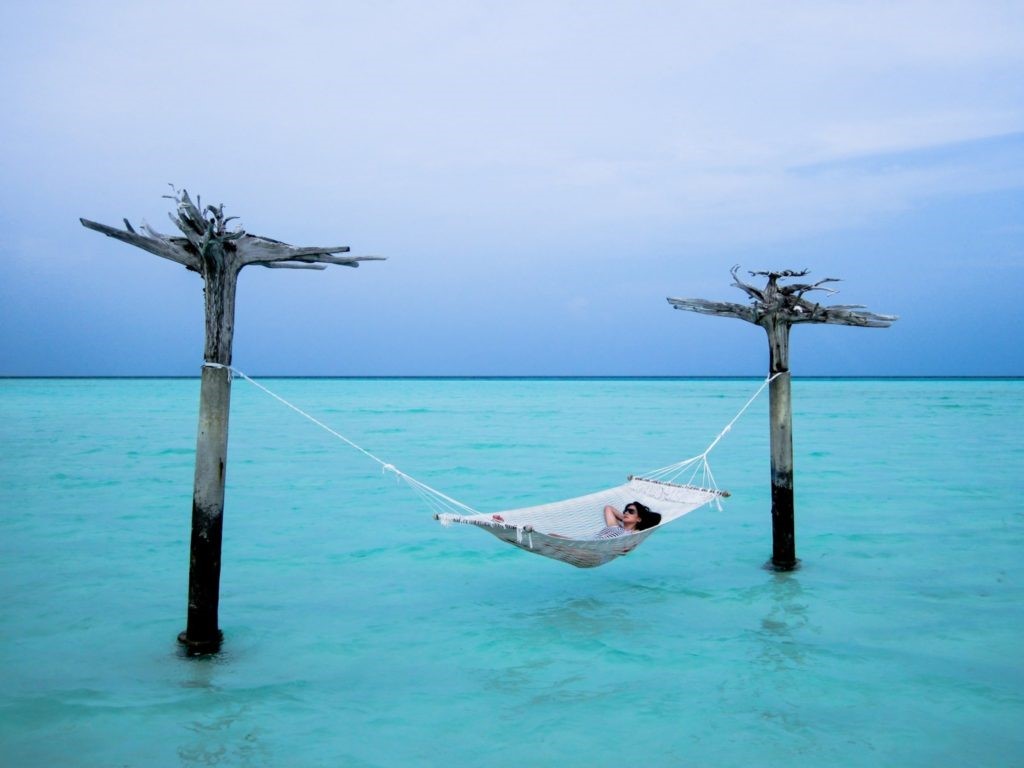 And It was found that frequent travellers were a particularly susceptible population. Those who were on the road for more than 20 days a month are found to more likely get sick than those who travel less frequently. Lack of quality sleep was found to be one of the factors.
So hotel operators, whose business it is to provide guests with utmost quality sleep has gone full-force in conducting research and study how to give today's jet-lagged, well-travelled and busy traveller the best sleeps of their lives.
Here are some of the ways that the travel industry is stepping up its game to provide quality sleep to travellers, an activity considered prime luxury these days.
Sleep Apps, Sleep Doctors and Sleep Ambassadors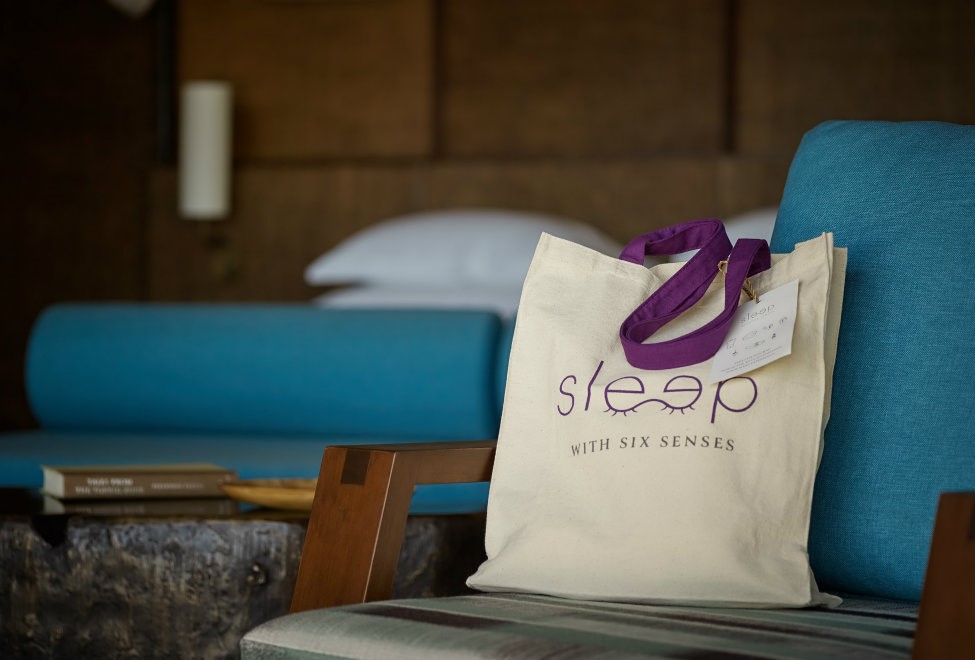 Resort brand Six Senses has rolled out "Sleep with Six Senses" to five Six Senses resorts (Oman, Portugal, Seychelles, Thailand and Vietnam). The secluded locations of most of the Six Senses resorts means that getting to the resort is a journey in itself. So Six Senses have partnered with Timeshifter, a jet lag app that's been developed with Harvard Medical School Associate Professor Steven Lockley, PhD based on the latest research in sleep and circadian neuroscience.
They have also collaborated with renowned "Sleep Doctor" Michael J. Breus, PhD, a Clinical Psychologist and Diplomate of the American Board of Sleep Medicine in order to enable rooms and suites to be fine-tuned to ensure optimum sleep conditions.
Upon booking, guests are also assigned a Sleep Ambassador, whose task it is to obtain guests' underlying sleep issues (if any), and ensuring that their rooms are individually fitted to make them conducive to sleep.
Sleep-Friendly Menu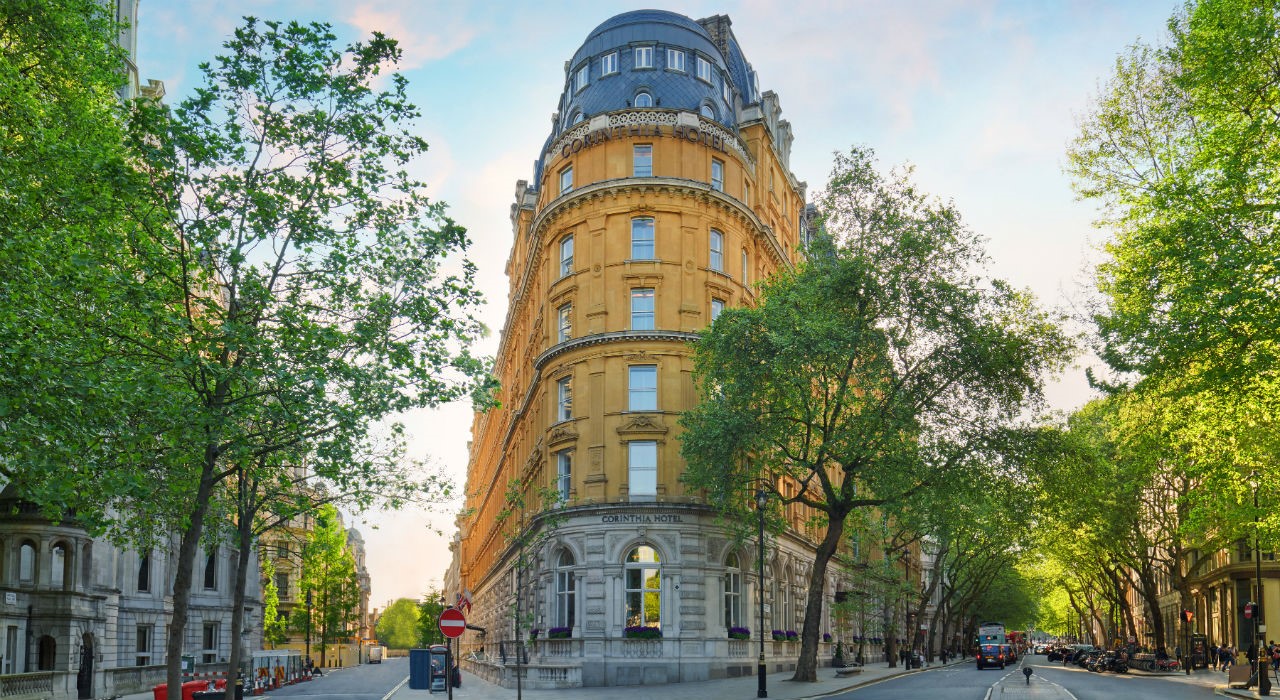 No matter how old we are, we all still need a little bit of reminding of what can or cannot be eaten near bedtime. The Corinthia Hotel in London has unveiled the "Brain Power Residential Package" which optimises and cares for the guests' brain in order for them to not just have a good nights' sleep but to feel overall recharged during their stay.
Guests who avail of the package will sleep on a king-size bed with a Hypnos mattress, cashmere bed socks, lavender sleep spray and a bedtime melatonic drink. The marble bathroom floors are also heated to encourage barefoot walking, which aids with sleep.
The package also includes an in-room massage, and breakfast and dinner from the Brain Power menu. The menu highlights food such as organic salmon, olives, quinoa, and anything with caffeine is removed after 2pm.
Rooms and Beds Designed for Sleeping

It can sound silly as one may ask "but aren't rooms for sleeping?" Yes, all hotel rooms are for sleeping, that's a given but not all are designed for guests to really have the best uninterrupted sleeps. Swiss hotel chain Movenpick has invested in the science of deep sleep called the "Sleep Individually Different" concept.
They have unveiled a new room category that has been specifically engineered and designed to ensuring an excellent night's sleep. Beds in this room category, called the YouBed, feature the world's first spring-system that not only adjusts to your personal comforts and preferences, but also adapts to your body weight, shape and sleeping positions.
Levelling Up the Turn-Down Service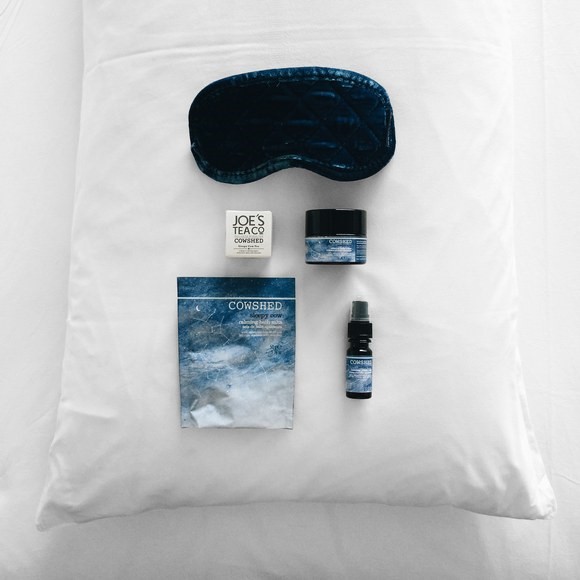 Extra pillows, chocolates on the bedside table, bedroom slippers on either side of the bed and black-out curtains are enough to make me excited for turn-down service. However, for the sleep-deprived traveller, these are not enough.
The SoHo House Chicago in Illinois, provides its guests with the Sleepy Cow Turndown service. It includes bath salts, a velvet eye mask, body balm, pillow mist, essential oils and an exclusive blend of Sleepy Cow tea. Pretty much everything one needs after a long day of work or travel.
Portrait Firenze, a family-owned boutique hotel situated in the heart of Florence, has the art of luxed-up turn down service to a tee. Each night, guests are given Salvatorre Ferragamo Bianco di Carara toiletries that include an anti-aging face mask, face cream, eye and hand cream and lip balm.
Pillow Menu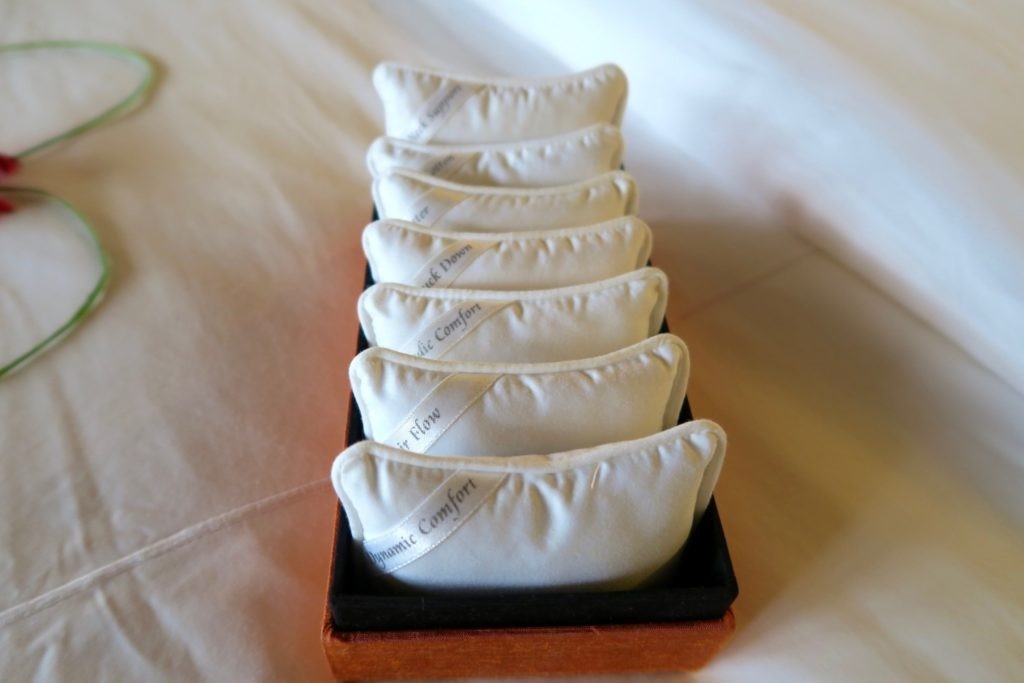 A rising trend in luxury hotels and resorts these days is the offering of a pillow menu in rooms. The Anantara Veli in the Maldives, offers this menu in a smart and cute way, providing guests with miniature sized pillows so you know what each pillow type feels like. You can take your time choosing and your personal butler will deliver your chosen pillow type.
The Benjamin Hotel in Manhattan also offers a pillow menu but takes it a few steps further. A sleep consultant will assist you in choosing the best pillow for you and will also give suggestions on what to eat before bed.
—
We all know the importance of getting enough sleep but habits that are hard to kick (browsing mobile phones before bed, midnight snacking, etc)  are getting in the way of a good snooze. While sleep is a necessity, actually getting a good night's sleep has indeed become a luxury that's just one hotel booking away.