Solo travel is on the rise across all markets, and you would have to be living under a rock not to notice it. Open any of your favourite social media platforms and you will likely see a photo of a triumphant solo traveller revelling in the heights of the Machu Picchu (arms wide open with a peace sign on both hands, of course), or you may come across a girl friend's post about her month of solo travel in Bali and how the vegan retreat she enrolled in has changed her life.
While it doesn't take a statistical market genius to realise the rise and rise of solo travel, the research is officially in: the not-for-profit business Wellness Tourism Association (WTA) predicted that travelling solo will be one of the top five wellness trends of 2019.
And UK's largest online behavioural research tool Hitwise analysed that between 2015 to 2018, there was a 143 percent increase in "solo travel" searches.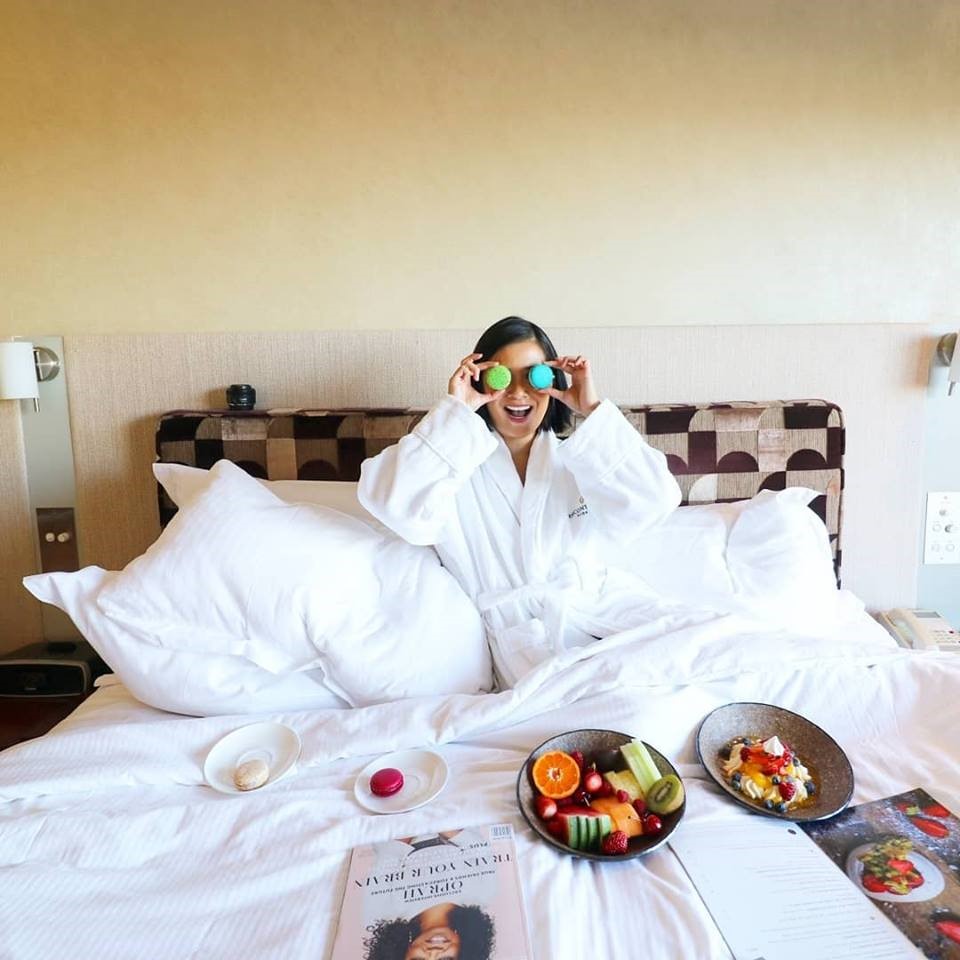 So why are so many travellers choosing to explore the world alone these days? One needs to have been able to travel solo in order to know and understand that travelling by yourself is one of life's greatest luxuries. Even Forbes recommends that everyone should travel solo at least once.
There are many factors that have contributed to the rise of solo travel. Let's explore a few of them.
First, because of global, economic and technological advances, there has never been a better time in history to travel conveniently. The world is getting smaller through airline networks' expansion. There's hardly a place or a city that's yet to be discovered anymore, and all these factors are the reasons why people as a whole are now travelling more than ever.
More importantly, solo travel now has come a long, long way from what solo travel was like ten or twenty years ago.
Better road infrastructures, a wider transportation network, and availability of information online 24/7 make solo travel now infinitely more convenient than how it was previously.
Being "lonely" is no longer associated with the solo traveller of today. Let's face it –in today's age of fast, round-the-clock digital connection, are we really ever alone?
Gone are the days when friends would hear "all about your adventures when you get back".
Not that you won't get back, but it is very likely that your friends will be following your explorations and adventures in real time.
Travelling solo now comes with an audience that follows your explorations. Whether this is your cup of tea or not, it is undeniably one of the big reasons why travelling solo doesn't seem so daunting anymore.
Solo travel also represents freedom, empowerment and independence. There's something about discovering and experiencing a place without the influences and prejudices of either a friend or a partner. When a traveller gets to know a place all on their own, they form a unique and exclusive experience with that country that is entirely theirs.
Shifts in life situations can also be a factor. Just as weddings and honeymoons are joyous occasions, people who find themselves single once again are celebrating their freedom and empowerment through solo travel. Having said that though, you will also be surprised that there are many travellers who are in a relationship / partnership but still travel solo on occasion (some even swear that this is the secret to a long-lasting union).
So it is quite clear that, with the increased freedom of choice that travellers have today, solo travel is no longer a box or path pegged for those 'searching themselves'. It is one of the travel method options that travellers can freely chose.
Where are solo travellers headed?
Now that we understand the reasons why solo travel is increasing in popularity, it's time to find out where solo travellers are headed.
Solo travellers can be found in any destination but there are a handful of places that are frequented more than others for various reasons. Here are just a few of them.
1. New Zealand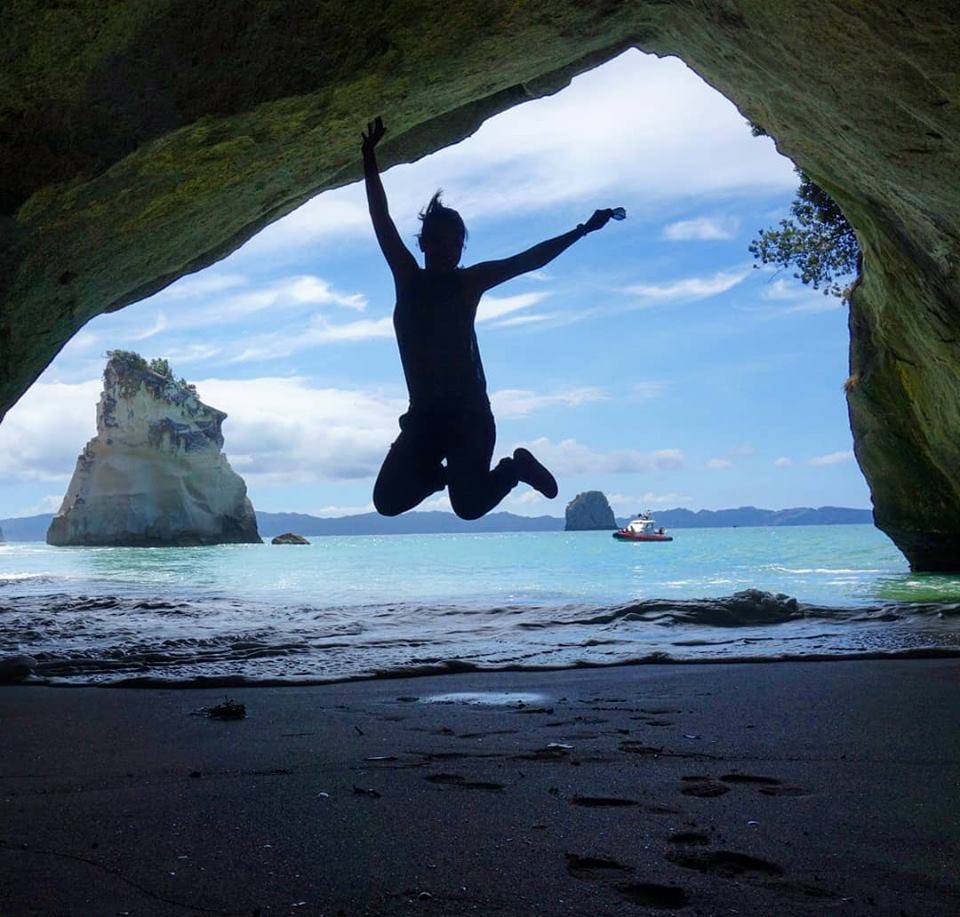 New Zealand is a popular destination for adventurous solo travellers
For the adventurous solo traveller, New Zealand is the perfect getaway. Being so far away and isolated from the rest of the world makes it an attractive once-in-a-lifetime destination. But, it is also precisely for that same reason that makes it hard not just to plan but to make a New Zealand trip actually happen. It can be challenging to find travel buddies for this kind of trip, but fortunately, many are no longer waiting to travel with someone else to tick off a destination wish.
A solo traveller can tick off many adventurous bucket list activities in New Zealand. Bungee jumping, skydiving, and glacier adventures are just a few. Having said that though, New Zealand is a very safe country which makes it an ideal destination for the adventurous solo traveller.
Solo Luxury Traveller tip: There are plenty of tour companies around New Zealand but some companies such as this one specialise in solo luxury travel itineraries.
2. Bali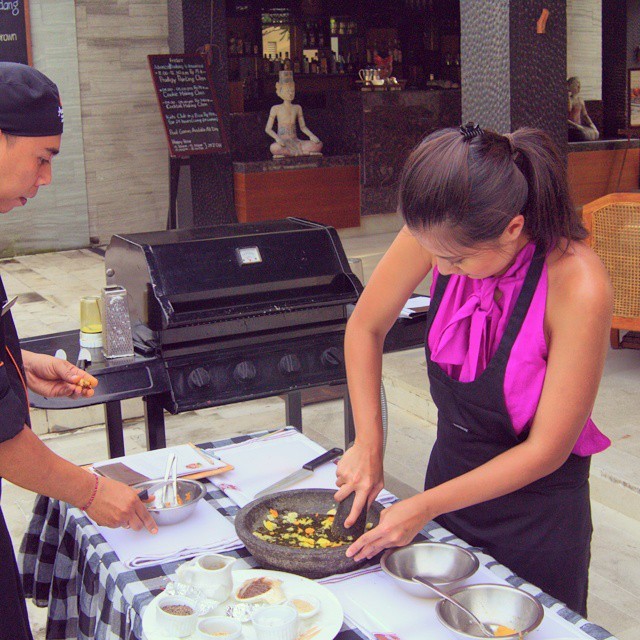 Bali can thank Elizabeth Gilbert (author of Eat, Pray Love) for the surge of solo female travellers to the Indonesian island.
Whether you'd like to spend a month on solo wellness retreats, splurge for a week at a 5-star resort, or learn local handicraft and Balinese cuisine – there are plenty of activities in Bali and around Ubud area for the solo traveller.
The relatively low currency is also attractive for travellers, making it possible for a solo traveller to stay in Bali for weeks or months on end.
Solo Luxury Traveller tip: There's a wide variety of luxury resorts in Bali and Ubud suitable for solo travellers. And there are also luxury tour specialists like Zicasso that can tailor fit a solo luxury Bali itinerary.
3. Amsterdam
Amsterdam's easy and convenient transportation and streets that are made for cycling and walking make it a great choice for solo travellers. Couple those factors with the fact that the Netherlands has liberal social policies, along with the laidback attitude that the Dutch are known – and you've got a "Disneyland for the adult solo traveller" destination.
Solo Luxury Traveller tip: Solo travellers who want to experience a quirky yet luxurious stay in Amsterdam will be spoilt for choice with the city's boutique luxury hotels. The Pulitzer Amsterdam has rooms and suites with varying interiors, all offering a different experience.
4. Rome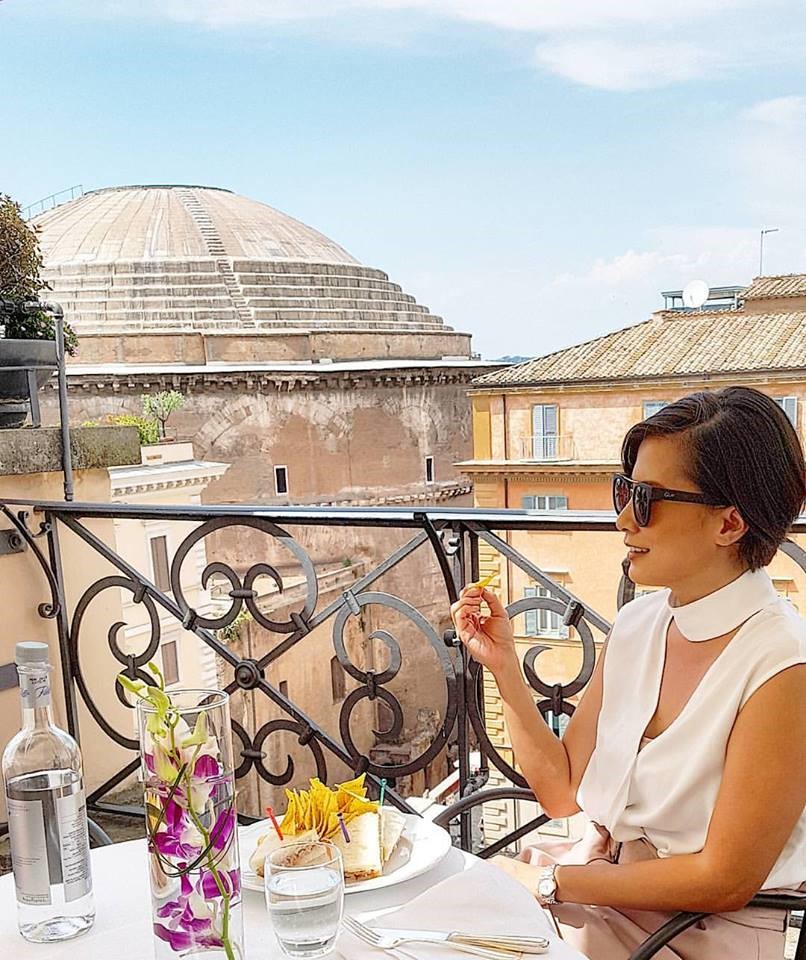 Rome may still be a top honeymoon destination, but there are many who believe that taking a solo trip on your own in Rome sounds more 'romantic' than having to wait till you're coupled before heading to the Eternal city.
There's nothing more liberating than visiting historic greats like the Colosseum, Trevi Fountain, and the Pantheon all by yourself. And to indulge yourself in all the gelato, pasta and pizza that your heart desires? Julius Caesar can move over with the empowerment that this kind of solo travel experience can bring.
Solo Luxury Traveller tip: Rome has plenty of luxury hotels but it is the luxury of experience that solo travellers come here for – more so than the accommodation. Solo travellers can have a dose of their own "Roman Holiday" by going on a Scooteroma tour – a private tour around Rome where you ride at the back of a Vespa.
5. Thailand
If Singapore is the "intro to Asia" destination for families, then Thailand is the adult traveller's "intro to solo travel" or rite of passage for solo travel around Asia.
Alex Garland's best-selling novel "The Beach" (which later became an iconic film starred by Leonardo di Caprio) has made Thailand officially the capital of Backpacking around Southeast Asia.
But travellers who have 'graduated' from the backpacking stage are now finding themselves heading back to Thailand. Now a little mature and with more disposable income, solo travellers go to Thailand and indulge in luxury hotels, wellness tours and to have their fill of Thai food, arguably one of the best cuisines in the world.
Solo Luxury Traveller tip: Bangkok is fast becoming a luxury destination for tourists, especially shoppers. The Icon Siam is the latest luxury development to open in Bangkok. It is a 750,000 square metre riverside complex made of retail, dining, entertainment and residential spaces. Their retail complex carries close to 500 brands, most of them luxury.
Those who like to enjoy cocktails from towering heights will be thrilled to know that Bangkok hotels have great rooftop bars. The Marriott Surawongse's Yao Rooftop bar is one of the best in the city and offers an excellent spot for New Year's Eve fireworks.