We're mid-way into 2018 and we can see main luxury travel trends like authentic experiences and travellers going to colder destinations happening. Unique experiences can be quite a general and subjective term, so in this post, we go a little deeper to see what kinds of experiences luxury travellers prefer for this year and beyond.
Letting the Client Be in Control
Back in the day, the joy of booking travel through agencies and companies is sitting back and letting the agents do all the work for you. Packaged travel was quite appealing in the past not because people were busier, but access to flight, hotel and tour deals were exclusive to registered travel agents. Because of this, it was considered a real luxury to have someone arrange all aspects of your travel for you. Flights booked, seats and meals pre-selected for you, hotels and tours organised. All you needed to do is quite literally show up at the airport.
Decades later, travellers and consumers now have all relevant (and non-relevant) travel information at their fingertips. Booking engines, travel reviews, social media, flight and hotel comparison sites have all made travel agents out of consumes. Luxury travel agents know that luxury travellers these days do not just rely on them to make recommendations and book travel. Luxury travellers are now also armed with a plethora of information and preferences about their destinations.
As it is all about personal and exclusive experiences these days, travellers want to still be in control of how they book their travel. Luxury hotels now offer guests the option to not just choose their preferred room type, but the ability to customise their stay in the most personal way. Hotels like Barriere Le Fouquet's in Paris allow their guests to choose details such as pillow type, the music they want played when they walk in, and even the type of flowers they want in the room.
This is especially helpful for hotels as it allows guests to feel that their stay unique, especially tailored for them, and more importantly, different from all the other guests staying in the same hotel.
Packages are not attractive anymore as this means a cookie cutter product for everybody. Brands are therefore encouraged to deconstruct their products. Travellers enjoy 'tailor-fitting' their preferences before travel and are happy to pay little extras in order to give their travel experience an element of exclusivity.
Slow Travel is Back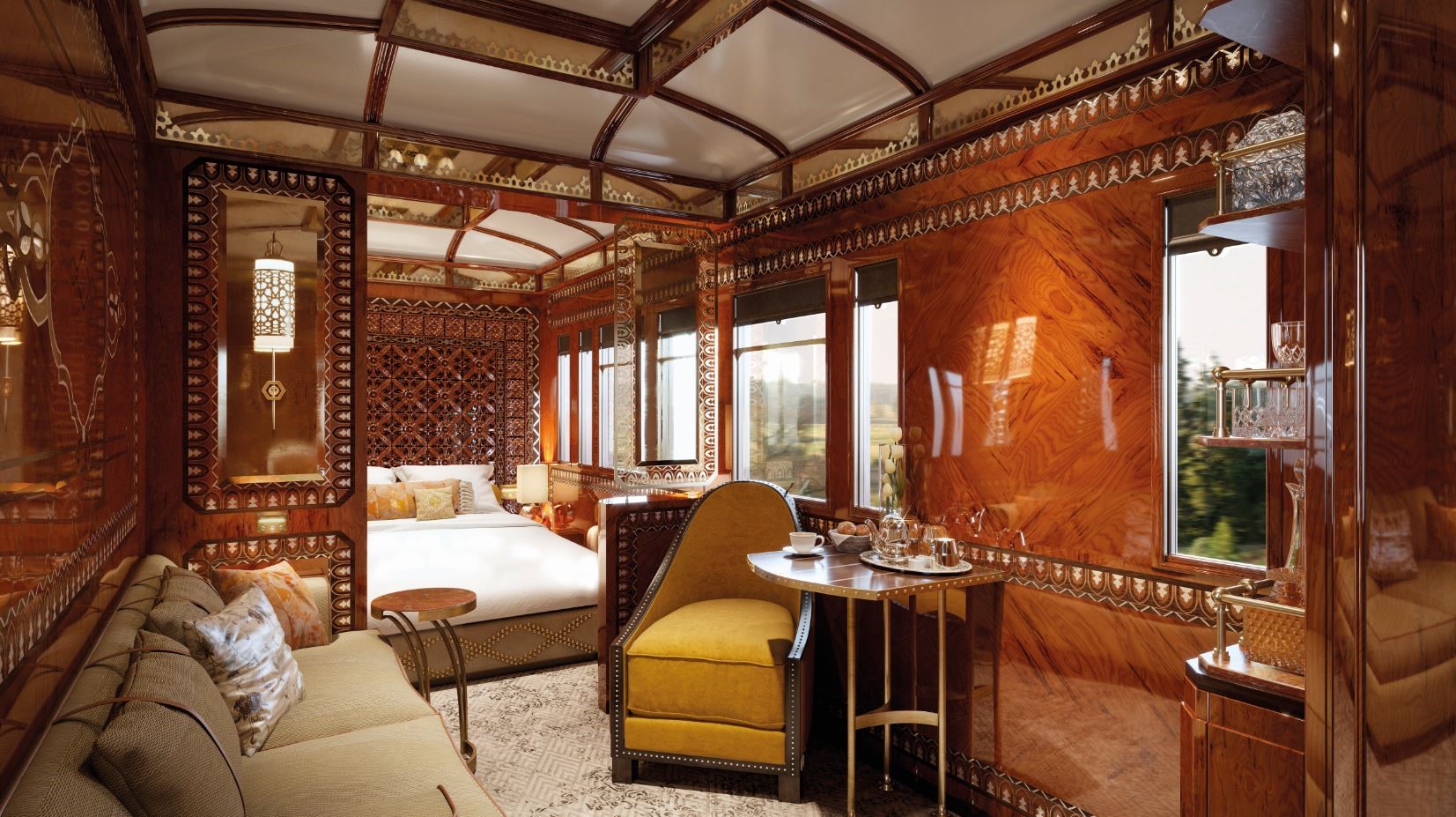 As cruises and airfare become more accessible and popular, their mass appeal at times also give them the reputation of making travel more stressful than leisurely. It is perhaps because of this that travellers have become nostalgic about the golden age of travel, back when travel was an occasion, not an ordeal.
In the age of massive cruise liners and low-cost carriers, it seems that the quicker our travel times, the less luxurious the travel experience becomes. Our demand for quick and easy travel has its drawback, so there is now a desire to take things slow when travelling.
Time is now also an indicator of luxury so unhurried and relaxed travel is making its way back. Due to this, sleeper trains are making a comeback and these are not your regular overnight rail ride. We're talking luxury trains that resemble travelling 5-star hotels.
In March this year, Belmond began operating three new private 'Grand Suites' aboard the legendary Venice Simplon-Orient-Express.  Each of these suites feature private bathrooms with showers, double beds and a living area. These new suites transport guests back to the golden era of travel, when travel by train pioneered the way for travellers to cross international borders.
A one-night journey from London to Venice in a Belmond Grand Suite starts at GBP 5,500 per person.
Books over Movies
Over the past decades, movies have played a significant role influencing people in many aspects of their lives, travel included. So movie or film tours have become quite popular through the years. The Croatian city of Dubrovnik, for instance has seen its popularity soar since HBO launched Game of Thrones in 2011.
The Hobbiton Movie Set Tours in North Island in New Zealand has given the country a surge in tourism due to it being the set location for Lord of the Rings.
But luxury being what it is, people are drawn more to what is not too apparent, not just for the sheer exclusivity of it, but perhaps the novelty or nostalgia.
Way before movies and film, books were people's source of entertainment and education. And it seems that literary trips is one of 2018's travel trends.
Locations like Bath in England, which was Jane Austen's home for 5 years, provided inspiration for two of her six published novels, Northanger Abbey and Persuasion. Apart from Bath's famous spas and quaint small-town charm, it is the Jane Austen tours and Jane Austen Centre that draws majority of tourists.
The city of Cartagena in Colombia is also drawing quite a number of well-read tourists as this was the place that inspired Nobel Prize winner Gabriel Garcia Marquez to write much of his work, including 100 Years of Solitude.
Continued Collaboration Between Brands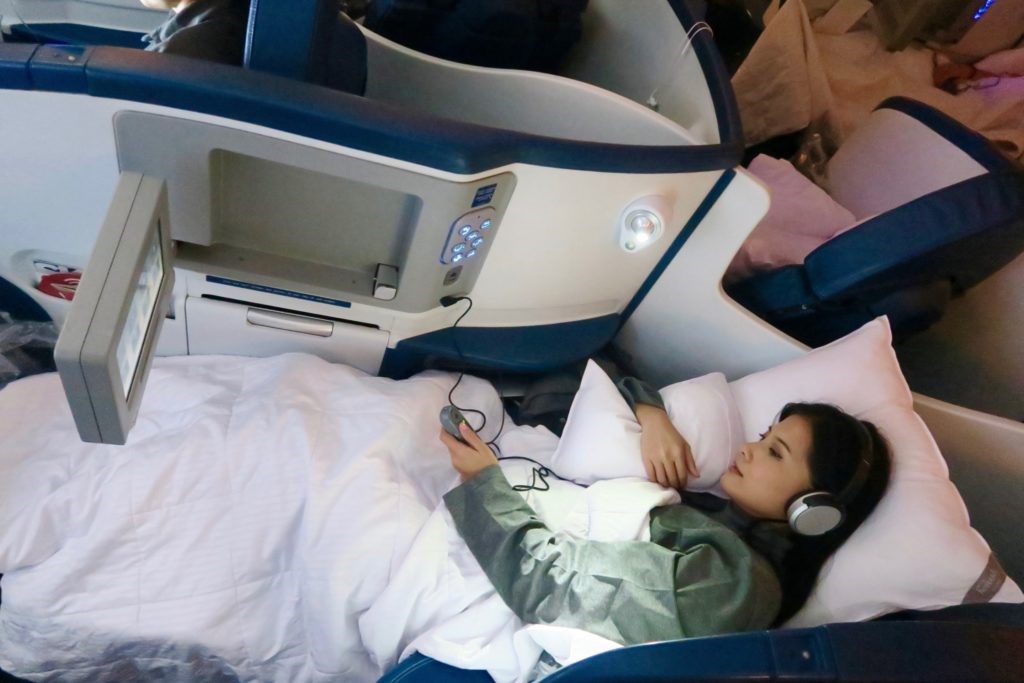 We've seen successful partnerships between brands in creating luxury travel products and this will continue.
Last year, when United Airlines re-designed their First and Business cabins, they sought partnership with Saks Fifth Avenue to create the finer details of United Polaris.
After conducting over 12,000 hours of sleep research, they identified what goes behind providing the best sleep in the sky. Apart from custom bedding and amenities, Saks also provided training to 26,000 United Airlines flight attendants.
Another successful collaboration is demonstrated with Delta Air Lines' partnership with Westin in designing the Westin Heavenly In-Flight sleep amenities in Delta's First and Business Class.
Passengers in select Delta Air Lines cabins enjoy comforters and hypoallergenic pillows by Westin along with Delta-branded sleepwear to ensure hotel quality sleep in the sky.
—
Which among these trends do you see surfacing this year? Which ones do you prefer?