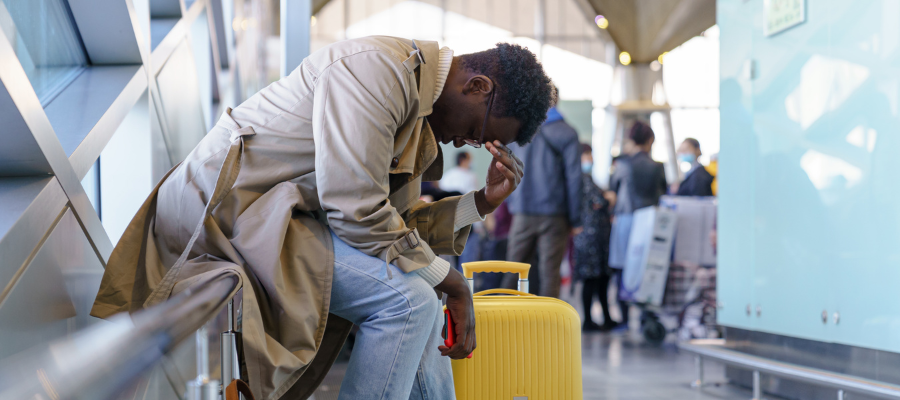 Our industry is fundamentally archaic in its approach to talent management and welfare, says Gemma Greenwood, Director, Content Inc.
Now is the summer of our discontent, nowhere more so than in Europe, where travel and tourism talent shortages, combined with strikes, are crippling the industry's much-needed recovery.
The surge in demand for air travel has hit a brick wall as airlines and airports struggle to fill vacant positions ranging from cabin crew to security to ground-handling staff, to name a few. As a result, flight cancellations are ramping up and in June, the start of Europe's peak summer season, almost 8,000 departures from the UK, Germany, France, Italy and Spain were axed, figures released by aviation consultancy Cirium reveal – that's more than triple the number in June 2019.
Aviation lost 2.3 million jobs globally during the pandemic, according to industry lobby organisation, the Air Transport Action Group, and many who left the industry and found other positions are reluctant to come back. Airports in Germany, France, Spain and the Netherlands have tried offering perks including pay rises, and bonuses for workers who refer a friend, but the uptake doesn't come near to filling the number of positions vacant.
And it's not just aviation suffering from the fallout of the pandemic. The UNWTO estimates COVID-19 put 100 million direct tourism jobs at risk, particularly in micro, small and medium sized enterprises (MSMEs), which represent around 80% of the sector, while a 2021 WTTC report found around 62 million jobs had been lost.
It's widely acknowledged that hospitality has been one of the worst-hit sub sectors. At the start of 2022, the US was around 1.3 million hospitality workers short of the number required, according to Bureau of Labour Statistics quoted in The Economist, and in the UK, there were 166,000 job vacancies in hospitality in the three months to February 2022, around 7.8% of all employee jobs, a House of Commons research paper found.
I could go on quoting talent deficit numbers across travel, tourism and hospitality markets worldwide, because this is a global crisis – one that was brewing way before 2020 but accelerated considerably by the pandemic.
What COVID-19 brought to the fore was that our industry is fundamentally archaic in its approach to talent management and welfare and this is no longer a sustainable business model.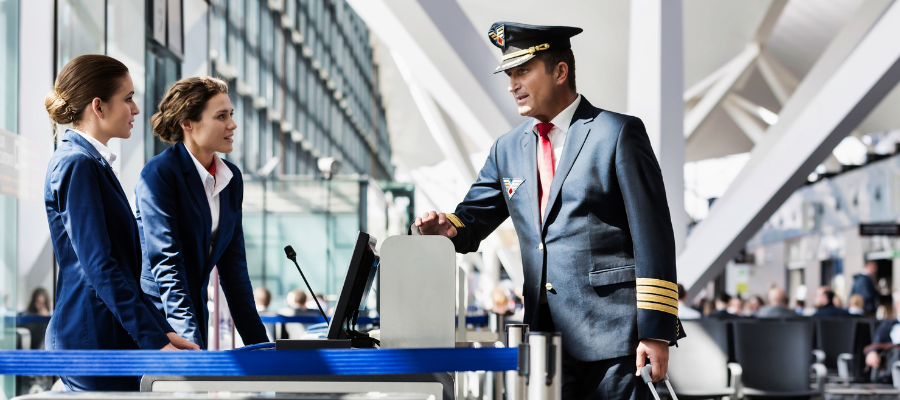 Adapting to the post-pandemic talent pool
It's no secret that travel, tourism and in particular, hospitality, have higher than average attrition rates, and we know the reasons why. Poor rate of pay; long, unsociable and inflexible hours; unsuitability for the role; lack of appreciation and recognition; few career development opportunities; and unhealthy environments are among the key factors.
The pandemic not only forced employees out of industry roles but opened their eyes to the possibilities of jobs in other sectors; and they found that in many cases, the grass was in fact greener on the other side. Many switched industries where pay and conditions were more favourable and some vowed never to go back.
While the higher wages have been a sweetener for them, it's not necessarily been the deal-breaker. What employees are now seeking in a post-pandemic world is a work environment and employer that considers their lifestyle needs, appreciates their values, embraces diversity and gender parity, and takes care of their wellbeing.
This was acknowledged by industry leaders at the recent International Hotel Investment Forum in Berlin where Accor President and CEO Sébastien Bazin conceded that high wages were not only unaffordable but the wrong solution to the talent crisis. It was time for all stakeholders to "think collectively" and to "reassess", he said.
Laura Benoumechaira, Chief Human Resources Officer at Louvre Hotels Group hit the nail on the head by emphasising the need to "adapt to the talent pool".
"Having diversity in a team boosts performance and motivation. We have to embrace all candidates," she said. "It's more than important to push on this. We have to adapt our organisations to the available talent pool. We are an old industry and this takes time, but we have to do it."
Lifestyle-focused packages to lead the way
Adapting to the talent pool means many things, from looking outside of the industry at professionals whose skills translate well to our sector and perhaps, provide a new perspective, to considering what benefits current and potential team members now seek from employment.
There are two initiatives that recently piqued my interest as both progressive and pioneering.
Recognising its role as a champion of sustainable hospitality practices and acknowledging that employees value this approach, Accor recently launched a School for Change training programme.
It aims to improve employee understanding of the causes of climate change and its impact on biodiversity and communities and encourages them to share solutions to create positive change. The course also forms part of the annual targets and bonuses of all headquarters employees. Related to this, Accor has introduced ethical initiatives to support employee wellbeing, providing traditional, folding or electric bikes to staff based at its headquarters and offering greater flexibility and autonomy to work remotely.
The hospitality firm has also built a Diversity and Inclusion community, which meets regularly to share knowledge and best practices to ensure its commitment to these goals is felt in every country where it operates. In 2021, LGBTQUI+ was integrated as a new pillar of the group's Diversity and Inclusion strategy.
Another tourism entity recognising that talent retention is more about employee wellbeing than pay rises is Ras Al Khaimah Tourism Development Authority (RAKTDA).
Its HR department has introduced 'The Best Happiness Initiative', encompassing a series of measures that in my opinion, set new talent and culture benchmarks in the Gulf region.
The highlight is a new Lifestyle Credits Programme, offering all employees the same level of benefits, regardless of their marital or parental status, age or gender, which has helped RAKTDA to attract and retain talent of all ages and experiences.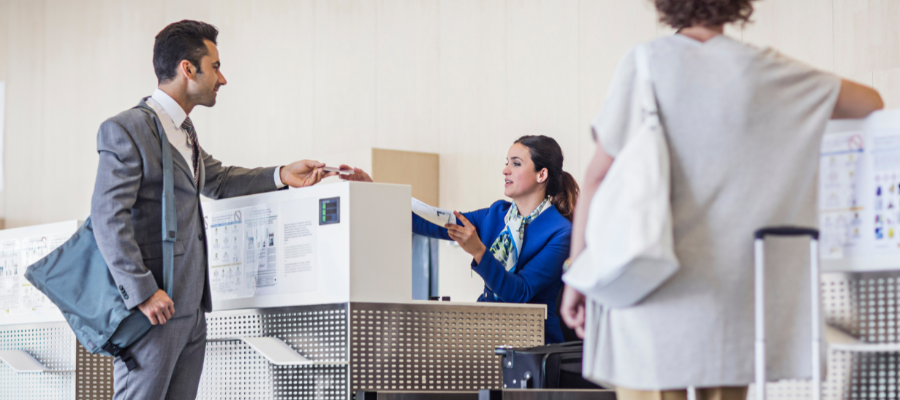 Under the policy, employees can opt for benefits to best suit their lifestyle, be it family visas, insurance and school fees, or executive coaching, veterinary insurance, gym memberships, meal schemes, petrol allowances, flight upgrades or data roaming packages.
Rolled out in 2021, the 'Lifestyle Credits' policy, which is equality-driven and a first in the UAE, is supported by a new Official Remote Working policy; supportive maternity and paternity leave; weekly company-wide catchups; an extensive hardship assistance programme; and a robust Emiratisation programme, all of which has resulted in an astonishing improvement in employee engagement and attrition. Resignation rates at RAKTDA declined by 50% between 2019 and 2020 and by another 60% between 2020 and 2021, while the authority was also awarded the 'Great Place to Work' in the Middle East 2021 certification.
The company culture transformation was so significant that RAKTDA is developing a destination-wide engagement strategy that eventually, will encompass all employees in the emirate's tourism industry. Starting with the hospitality sector, the blueprint for happiness will challenge high hotel attrition rates, creating an environment that encourages employees to forge a long-term career in Ras Al Khaimah.
---
Take part at World Travel Market London 2022 to learn more about the current staff shortages and how to attract talent in travel.
---
A call for collaboration
Of course, some of these measures take time to implement, but many are quick fixes that could woo former and potential employees to jobs in travel and hospitality in a short time frame.
Another near-term solution is the use of AI to streamline processes and take over the 'information booth' aspects of roles, with AI assistants answering customer questions, freeing up staff to help with other hands-on tasks. AI, as well as VR and the Metaverse can also be adopted to speed up employee training, which is currently one of the bottle necks to enrolling new staff. Hilton is already using Meta to simulate tasks performed by room service, housekeeping and front-desk employees, which includes teaching empathy.
It might be too late to salvage the aviation workforce crisis in Europe and to a lesser extent, North America, this summer, but what is clear is that profound changes to talent management and acquisition strategies across every sector of the travel and tourism industry are required.
Those strategies must involve all stakeholders, from governments to students and next-generation tourism leaders as part of the industry's blueprint for long-term sustainable development.
It's only by acting together and taking into consideration the workforce needs of today and tomorrow that we can solve the workforce crisis once and for all.