By Jenny Southan, Editor, Founder and CEO, Globetrender
There has been a lot of talk in the press recently about UFOs and Chinese spy balloons, but in the coming years, it will become much more common to see sci-fi blimps and capsules attached to silvery balloons flying peacefully through our skies. Rather than them being a threat to national security, they will be taking everyday aviators on carbon-neutral cruises.
---
Join us at World Travel Market London
The market leading travel and tourism event brings the whole world together in London.
Join us from 6–8 November 2023 at ExCeL London.
---
For many people, the prospect of being propelled into space on a rocket is terrifying, but extra-terrestrial tourism will take many forms. More serene and far less damaging for the planet will be trips to the stratosphere (about 31 miles up) in hydrogen-powered balloons. They might not go as high as Blue Origin (about 62 miles up) but passengers will still be able to see the curvature of the Earth and the blackness of space.
Leading the way is Space Perspective, which recently unveiled MS Voyager – the world's first marine spaceport for human spaceflight, and the first in a planned fleet of floating spaceports around the world. So far, Space Perspective has sold over 1,000 tickets that each cost US$125,000 and could be taking off as soon as 2024. In addition to floating up to see the stars while sipping champagne in a high-spec capsule, there will also be opportunities to see the Northern Lights from the air, observe over boot of Italy and marvel at the scale of the Nile Delta. Jane Poynter, Space Perspective's founder and co-CEO, said in a statement: "Space Perspective will change your relationship with our planet by providing the quintessential astronaut experience of viewing Earth from the blackness of space." Speaking about the roll-out of it oceanic spaceports, she added: "It's imperative for us to think about our business with a global mindset. Removing geographic borders for launch and landing accelerates our mission of making this transformative experience more accessible to the world and international marketplace – safely, reliably and with minimal impact on our planet."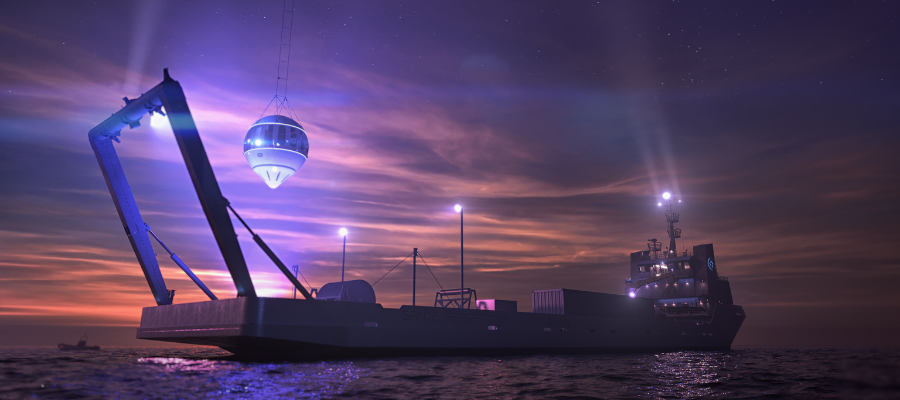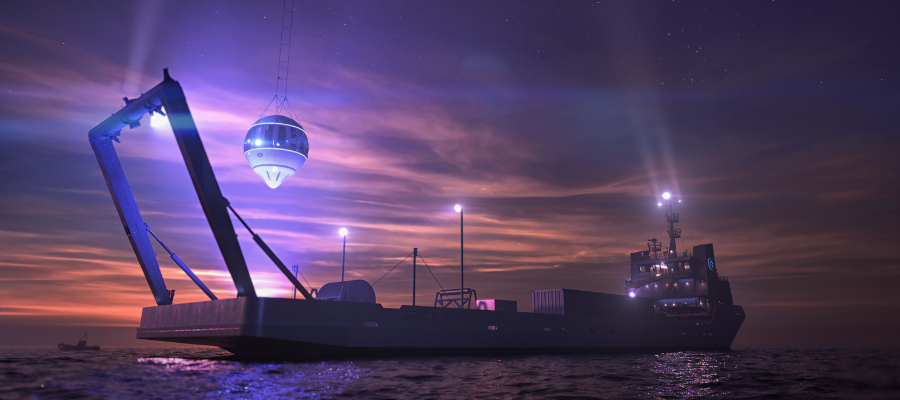 Meanwhile, helium-filled blimps will take explorers on low-altitude (20,000ft) aerial sightseeing voyages of the North Pole and the Seven Wonders of the World. In the UK, Hybrid Air Vehicles is building the Airlander 10 airship, which will be able to fly nonstop for five days and will be powered by electric motors making it entirely emission-free. Spanish regional airline Air Nostrum has placed an order for ten Airlanders, with operations set to begin in 2026 (in the future, airships could replace planes on certain domestic routes).
At the same time, Sweden's "airline of airships" Oceansky Cruises will also be deploying the Airliner 10 – but in this instance, it will be configured with super yacht-style hotel cabins, a bar and a glass-bottomed observation lounge for aerial expeditions. In December 2022, elite adventure travel company Pelorus announced that it was partnering with Oceansky Cruises to take tourists on a 36-hour round-trip to Svalbard from 2024, to spot polar bears and icebergs. Tickets will cost about US$200,000 per person and there will additionally be the opportunity to touch down on the geographic North Pole for lunch (no runways are required for airships).
---
Get the latest travel insights delivered straight to you
Sign up to receive the WTM newsletter and get updates direct to your inbox.
---
Cookson Adventures is also developing Airliner 10 group trips for up to 16 people from 2025. In this case, they plan to use it to cruise slowly and silently over parts of Africa, for example, allowing passengers to follow migrating herds of animals. One of the first expeditions will be to Oman, where guests will cruise over desert sand dunes before checking into a luxury camp. When it comes to the future of aviation, "blue sky thinking" will pave the way for ever-more extraordinary journeys, with minimal impact on the environment.
---
Don't miss out on our world-leading events
We bring travel and tourism professionals together, from around the world at our events. Discover the closest one to you and join the WTM community.
---