In 2013 the UN General Assembly decided to proclaim 3 March, the day of signature of the Convention on International Trade in Endangered Species of Wild Fauna and Flora (CITES), as UN World Wildlife Day to celebrate and raise awareness of the world's wild animals and plants. This year the main focus of the day is on African and Asian elephants – theme of the day is "The future of elephants is in our hands".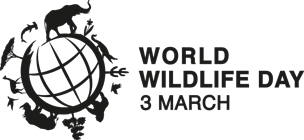 Wildlife all around the world is under threat from habitat loss as farming and urban development encroaches further on the natural habitats upon which wildlife depends. International organised crime and ready markets for parts of poached animals pose the most immediately threat to iconic mega fauna like the elephants and rhino.
The UNWTO, our partner in World Responsible Tourism Day, has worked hard to raise awareness of the CITES restrictions on what travellers should be buying as souvenirs. Holiday souvenirs are not always what they seem. The UK Border Force and customs authorities around the world are fighting trade in endangered species.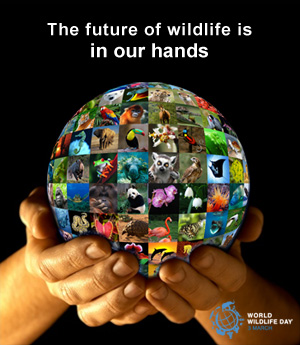 At WTM in London last November we discussed canned hunting and the role well managed hunting in provide revenues for conservation and for the local people who pay the price of living with dangerous wildlife. Video  At WTM Africa we return to the issue recognising that wildlife remains the major draw for many of those attracted to the continent, whether for a once-in-a-life-time experience or as repeat visitors. The debate about the proper role of hunting in conservation, the degree to which local communities benefit from consumptive and non-consumptive tourism and the issues which have arisen around poaching,' Cecil the Lion', canned hunting and lion petting have been hot in the media over the last year, and we'll be giving the issues a good airing in Cape Town on 6th April.
We'll be discussing the captive breeding of lions for canned hunting and their exploitation for petting, as a prop for photographs and selfies and to attract volunteers who believe that they are assisting with the conservation of lions when in reality they are complicit in their commercial exploitation. Blood Lions will be showing at WTM Africa, a call to action to stop captive bred or tame lions being killed in canned hunts and lions being slaughtered for the lion bone trade.