In a crowded market place it's important to stand out from the crowd. WTM's World Responsible Tourism Awards enable you to do just that.
In a market place where increasing numbers of consumers are concerned about the ethical and sustainability qualities of the trips they take, and the companies they book through, there is further reason to seek recognition for the good you do.
The WTM World Responsible Tourism Awards have been running since 2004 using a judging process which becomes more robust each year and with a team of experienced and knowledgeable judges. These respected Awards carry kudos.
It is now widely accepted that travellers and holidaymakers are increasingly concerned about the socio-economic and environmental credentials of the companies they purchase from. This trend is also now evident in the American market. In October 2018, Intrepid Travel launched tours focused on the 18 to 29 year-olds, having surveyed this demographic and their ethical/sustainable aspirations. New research on US travellers by One Poll funded by Exodus Travels found that 78 percent consider themselves to be more ethically-conscious travellers than they were a decade ago. Seventy percent report often researching a company's ethical tourism policy before signing up for a tour.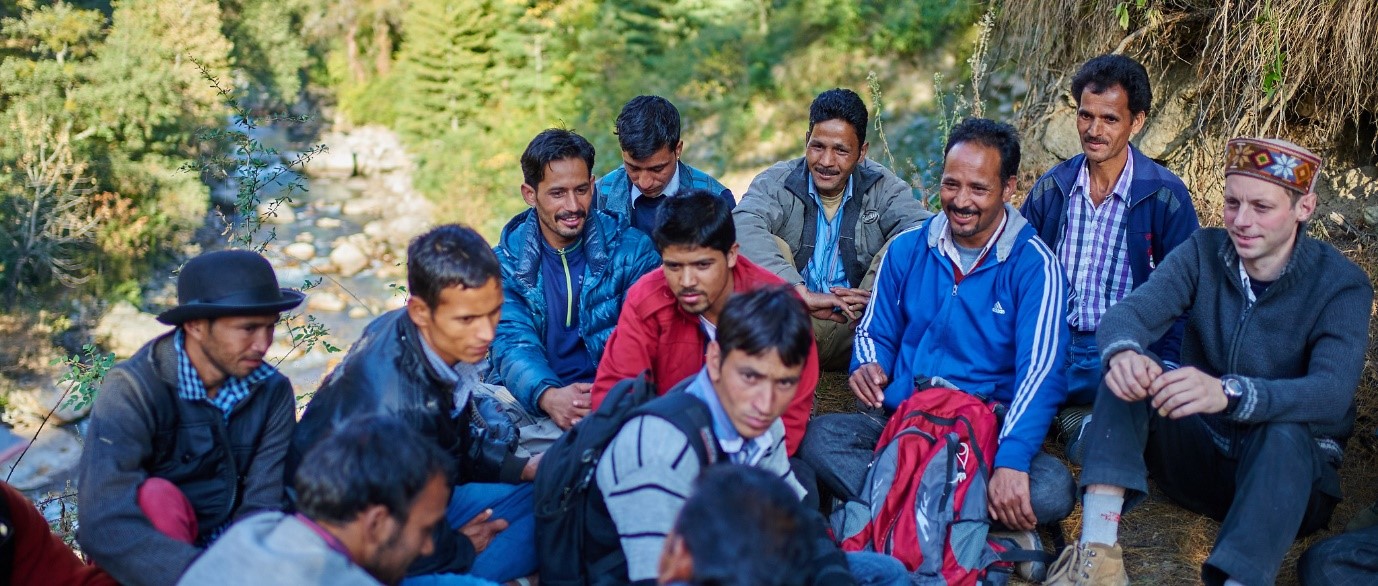 The Responsible Tourism Awards have other impacts too. At this year's India Responsible Tourism Awards, part of the growing family of Responsible Tourism Awards, the overall winner was Himalayan Ecotourism who we recognised in the Best Adventure category. Stephan wrote explain what winning the Award meant to them:
The news spread across the Tirthan valley like a wildfire. When we came back in the valley we could feel the immense joy that this created. I could see cooperative members congratulating each other in the streets of Gushaini. They understood it was their award! And they knew it was granted for to their efforts to work as a cooperative society, a promising model of local responsible tourism.
And at the next meeting, we had many more members than usual. The usual resistance to ideas had evaporated: we even discussed aspects of how the functioning of cooperative could be improved. In short, we agreed that, with a double award in hands, we should let the past behind and look ahead for a brighter future. Meanwhile, our local competitor who had given us a very hard time during our initial days reacted by mobilizing other locals in making a second cooperative society. more >
We, the judges and the World Travel Market, believe that it is important that those businesses and destinations which are taking responsibility for making the business of travel and tourism more sustainable, the people who are tackling the negative impacts of travel and tourism and enhancing the positive impacts, deserve recognition. Each year in the World Responsible Tourism Awards we recognise the industry leaders in a ceremony on World Responsible Tourism Day where the judges can explain their reasons – independent validation of your work, helping you to make your case and stand out from the crowd.
You can find the 2018 World Responsible Tourism Awards winners and the judges' reasons here
This year's categories are
See more details of what the judges are looking for this year.
The ambition of the Awards is to find and recognise examples of tourism businesses and organisations which are taking responsibility by reducing negative impacts and increasing the positive ones. Recognition is important for those who are making a difference, and through the Awards we seek to inform, educate, inspire and challenge others to step up and take responsibility; do more to make tourism better for communities and their natural and cultural environment; and make better places for people to live in and visit.
If you know people who should apply forward this to them.
Application forms will be available on line when nominations open on 2nd April 2019.
Nominations close 29th July 2019.