The City of Cape Town has pulled out all the stops to ensure that this year's Cape Town Summer Market is bigger and better. There will be something of interest for everyone and fun activities that the whole family can enjoy together. This annual market is popular among locals and visitors alike and it will be spread out across the Company's Garden in various zones.
The Cape Town Summer Market will take place over an eight-day period on 16, 18 and 19 December and from 26 – 30 December 2016. It will be open to the public between 17:00 and 22:00 on each day.
'This year's summer market will be different from past markets in that the focus will be on whole families enjoying an evening out together, with entertainment zones catering for young and old. There will be a creative zone, a makers zone and a family zone which will ensure that families can enjoy quality time together in a safe space. A diverse range of unique and locally produced goods and food options will be on offer to suit different palates,' said the City's Mayoral Committee Member for Tourism, Events and Economic Development, Councillor Eddie Andrews.
Creative zone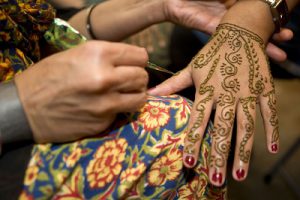 The creative zone will offer a fun and creative experience for children in a safe and controlled environment. Activities will include painting (freestyle-, thumb-, pattern- potato- and sponge-painting), clay moulding, and a cardboard challenge to encourage children to think about recycling through creative play.
Makers zone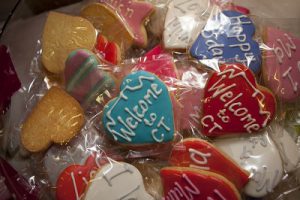 The makers zone will give children and even parents the opportunity to make things. Activities will be quick, easy and require minimal equipment and materials. The final products will be immediate, fun and creative. The makers zone will include a tinker table that will allow the little ones especially to explore and experiment with making something new out of bits and bobs.
Family zone
The family zone will provide for some good old-fashioned family fun. The whole family will be able to participate as a group and will be required to either complete tasks or play a game. The most important factor is working together as a team.
In addition to the various activity zones, about 180 vendors will have a variety of products on offer. For the discerning music enthusiasts there will be non-stop entertainment on stage in the music zone. Members of the public will be able to relax and enjoy several genres such as the Gugulethu Funketeers (a band that plays a fusion of jazz, soul, house and afro-pop music), RJ & On The Move (a local jazz and party band from Mitchells Plain), N2 (a band that has been around for over 25 years and has performed internationally) and Jabez (made up of Aliyah and TJ and supported by a rhythmic selection of talented musicians from all corners of the Cape Flats), among a whole host of other top-class local entertainers.
Additionally, DJ Uncle Cal (Calvin Peters), who is also known as the afro-ninja DJ, will make sure that everyone is well entertained with music appealing to a wide audience. To add to the line-up there will be a marimba band, a brass band, and roaming magicians and jugglers to keep young and old enthralled throughout the evening.
'This year the City has designed the market to be memorable, local and diverse. The layout and character of the market fit well with the setting of the Company's Garden and the variety of things to do will make it a worthwhile outing for young and old. The product mix will cater to a spectrum of price options, while adhering to high quality levels,' said Councillor Andrews.
The point of the Cape Town Summer Market is to create a good business environment for traders by attracting customers, while at the same time ensuring that the market is fun for all ages.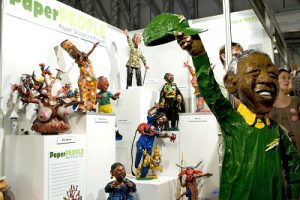 'Over the years we have tried and tested various options for the summer market. We are certain that this year's layout and activities will not disappoint. I call on families to come out in their numbers and enjoy some quality time together in a relaxed atmosphere and am quite sure that the Cape Town Summer Market 2016 will be a memorable one. While you are out and about, don't forget to stop over in Adderley Street to admire the stunning festive lights as well,' added Councillor Andrews.