The summer season has paved the way for the return of leisure air travel. The US Travel Association's latest travel data for September 2022 showed that after four straight months of exceeding pre-pandemic levels, total travel spending was 3% below 2019 levels in August 2022.
But what about corporate and business travel? In 2021, financial services company Morgan Stanley conducted a survey amongst 138 corporate travel managers. The travel managers projected that virtual meetings will replace 27 percent on average of travel volume for 2022.
That projection is now ringing true. A case study from the Peterson Institute for International Economics shows that the recovery of leisure and business travel are entirely different. While leisure travel has enjoyed an evident comeback, business travel is lagging, with several airlines reporting that corporate sales are still 20% below 2019 levels.
I wanted to get a better picture of post-pandemic corporate travel beyond surveys and numbers. So to actually see what is happening 'on the ground', I spoke to someone who has been overseeing and managing operations in corporate travel for years.
---
Get the latest travel insights delivered straight to you
Sign up to receive the WTM newsletter and get updates direct to your inbox.
---
Jace Robertson is an operations manager at BCD Travel in Adelaide, South Australia. Robertson, who recently won BCD Travel's Circle of Excellence 2022 award, has handled multiple corporate accounts, and currently manages corporate travel for a multinational bank.
From what it was like at the peak of the pandemic, to the rise of 'bleisure' (business + leisure) travels to post-pandemic trends, Robertson shared his insights and views about business travel recovery for 2022 and beyond.
Q: What was the business / corporate travel scene like at the height of the pandemic when global travel restrictions and quarantines were in place?
Robertson: Transactions were down by almost 99%. Critical business travel continued, but the definition of 'critical' differs from industry to industry and country to country.
The role of travel management companies (TMC) became even more important as the trusted advisor to provide the support required to get people to where they need to be, taking into consideration border restrictions and limited inventory.
The top factors influencing business travel decisions during the height of COVID-19 were: infection level at destination, business necessity, vulnerability of employees, quarantine requirements.
Three key areas to focus on were: stay or go, acceptable company travel, and health and safety.
Q: What does business travel look like currently? Have businesses cut back on travels when meetings and work can be done virtually / remotely?
Robertson: The year 2022 started a bit slow due to Omicron, but net air transactions have been increasing significantly since February 2022. As of August 2022, we're seeing global transaction levels of approx. 60% -65% of pre-COVID levels and they continue to rise.
We conducted a traveller survey and it revealed that business travellers are raising concerns about the reliance of on screen-based interaction as their primary meeting method.
The main weaknesses of virtual meetings are:
Lack of human contact (66%)
Limited interaction (58%)
Easy distraction (54%)
Unsuitability for some meeting types (51%)
"Zoom fatigue" and technology issues (49%)
While virtual meetings and remote work are here to stay, business travel and face-to-face meetings remain extremely important. 76% percent of survey respondents said business travel helps them perform their work efficiently. For remote versus face-to-face meetings, 74% rate in-person client meetings as the most important reason for business travel, followed by team building, sales meetings and meetings with partners or suppliers.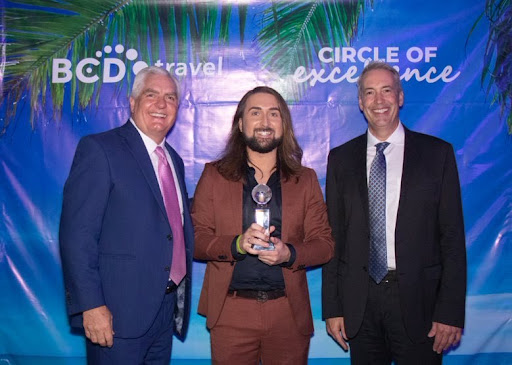 Q: How has business / corporate travel changed post-Covid? Are there new policies in place aside from best fare of the day (BFOD), etc that have come up due to the pandemic?
Robertson: As travel returns, clear travel patterns are emerging in our client base:
Duty of care and COVID-19 infection levels at the destination remain key considerations.
Client-facing and revenue generating travel is taking priority over internal meetings and training.
Rail and car are becoming stronger than ever alternatives to air travel. Rail travel continues to grow, powered by an ongoing focus on sustainability from both environmental and duty of care perspectives. As a result, rental car premiums are climbing.
Domestic travel is returning more quickly than international travel.
"Travel information" as a category of service has grown exponentially. Booking (and information-gathering calls that don't lead to bookings) are often taking much longer than pre-COVID.
We also find that suppliers are struggling with resourcing issues – flights cancelled and delayed. Long airline hold times are affecting travelers and agents alike. Large meetings are being reframed into smaller, more frequent meetings.
Q: One trend that came out during and post-Covid is the rise of "bleisure" travels as people realised they can combine business and pleasure and that they can work remotely. Do you find this to be true? Are people staying longer in destinations as they combine work + down time?
Robertson: Our traveller survey revealed that when asked about bleisure: 49% say they might extend a business trip for a few leisure days, 38% like to travel for work accompanied by a partner or friend, 33% like to extend their stay and continue remote working at the destination, 32% consider combining a business trip with a vacation of 1-2 weeks.
Q: Do you believe business travel will ever return to Pre-Covid levels?
Robertson: Based on our experience and a recent outlook from GBTA (Global Business Travel Association), we expect global business travel to be back at close to pre-COVID levels in 2025.
Q: What other changes do you believe will come about in business travel?
Robertson: We've identified eight trends in business travel for 2022 and compiled them in a new report, Business Travel Trends for 2022. These trends are:

The value of business travel is a moving target

Environmentally sustainable travel gains traction

New worker expectations demand policy changes

People risk management goes beyond business travel

A broader set of risks must be factored in

Cybersecurity is essential

A globalization reset is underway

Fintech is in focus
---
Visit World Travel Market London 2022 to learn more about business travel and whether the 'bleisure' trend is here to stay. Secure your spot now!