The first edition of IGTM launched in 1998 to give the golf travel industry a forum to meet and do business. The need for such an event was evident from the numbers that year, with 130 exhibitors and 100 buyers from 16 countries in attendance.
Since then, IGTM has firmly cemented itself as the meeting place for the global B2B golf travel industry, attracting over 1,300 attendees from 65 countries. To celebrate the highly anticipated 20th edition, taking place in Cannes on 11-14 December, Exhibition Manager Peter Grimster shares his insights on what the event has in store.
Why did you choose Cannes to host this landmark edition?
Choosing a host destination for IGTM is a complex process with a number of factors taken into consideration. Some of the key questions we look at are, is it easily accessible for people from all over the world? Are there a number of reputable golf courses nearby? Does the destination have the infrastructure in place to cater for an event of IGTM's size and scale?
The answer for Cannes on all three was yes! Nice is an extremely well connected airport only 40 minutes from Cannes. The Palais des Festivals is a state of the art venue, which has just gone through a 10-year refurbishment, and is capable of delivering an exceptional event experience for our attendees. The sheer size of it means we only need to have one hall for all exhibitors making the transition between meetings quicker and easier. In addition, its prime location on La Croisette means all the official hotels are in walking distance with no transfers required, an absolute first for IGTM.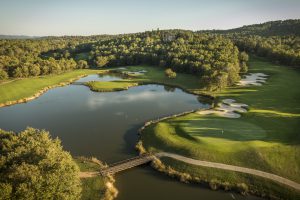 Although Cannes is not considered a traditional golfing destination, there are a range of golf courses on offer all less than 40KM away and we are sure our attendees will enjoy experiencing them during the tournament on Monday 11th December.
Finally, one of the things that makes IGTM so special is the fact it moves location each year. IGTM has not taken place in France since 2002 but it has so much to offer as a golf destination, so we are excited to return and help give it this increased visibility.
Can you outline the exhibitor highlights to date?
Absolutely, we have already sold 80% of the exhibition space with 5 months still to go, which demonstrates the exceptional level of interest from exhibitors. We have seen increases in space from Tuscany, Gran Canaria, Morocco and European Tour Properties and Dubai is returning after a two-year break. There are also a number of new exhibitors from Japan, Spain, South Africa, Cyprus and Portugal.
What are buyer registration numbers looking like at the moment?
We currently have over 310 registrations only 7 weeks after applications officially opened, which is a 15% increase on the same time last year. This includes returning companies Golfbreaks, Your Golf Travel, Golf Globe, Pin High Golftravel, Golf Plaisir, as well as some exciting new buyers from Thomas Cook AG, Havas Voyages, Merit Travel Golf Vacations, Ctrip, and DER Touristik.  It is great to see so many leading buyers from all over the world registering their interest to attend and we are confident the 2017 edition will deliver the quality and quantity of one-to-one meetings that attendees expect.
How are you planning to attract new buyers this year?
We are seeing an increase in MICE and luxury tour operators who are interested in golf as a product and part of the strategy for this year is to attract those buyers to IGTM. The buyer team are currently engaging with buyers who have attended IBTM and ILTM events and expressed an interest in golf. So far, there has been a huge interest from this group of buyers and we believe this will lead to a significant number of new buyers this year.
What is your response to comments that Cannes will be 'out of season' in December?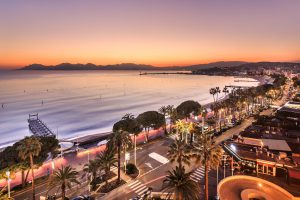 The Cannes Tourist Board, which is one of the official event partners, has assured us this is not the case and there is still plenty happening to attract people to the city at this time of year, which ensures that local businesses, including restaurants, stay open.
Of course, we can never predict the weather but the average temperature for the time of year is 13C and when we visited ILTM last year to see the venue in action we enjoyed blue skies and sunshine every day. IGTM is a unique opportunity for Cannes to showcase itself to the international golf community and our partners wouldn't be hosting it if they thought Cannes couldn't deliver an exceptional event experience, inside and outside the venue.
You have been working on IGTM for a number of years now, what has been your highlight?
Having had the pleasure of working on a number of IGTMs there are simply so many highlights. I have thrived working with a diverse range of host destinations, many people of whom were immensely passionate about their golf region and determined to stage an unforgettable event, which they invariably did.
On a personal note I was overjoyed that we staged IGTM on Lake Como in Italy in 2014, a country I am very fond of. This was still the largest and best attended IGTM to date and coupled with the most breath-taking scenery it was an IGTM that many will not forget. Of course I will not forget my very first IGTM back in 2005 in Gran Canaria, particularly with the Island's carnival re-enacted just for the IGTM attendees, followed by eating the local delicacy of wild birds during the IGTM Gala Dinner. Truly memorable!
After 20 years what makes IGTM so special?
The core of IGTM's success is still the 1-2-1 meetings and the amount of business conducted during the four days. The event genuinely brings people together that otherwise would not easily be able to meet and our focus for this year and the years to come is to ensure the meetings continue to deliver value and ROI for our attendees' time spent out of the office.
In one sentence, what can attendees expect from the 20th edition of IGTM?
An unrivalled opportunity to conduct business with 550 golf travel suppliers and 420 golf tour operators in a state of the art venue in one of Europe's most glamorous destinations.
For more information regarding IGTM, visit igtm.wtm.com