Speakers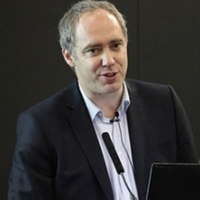 Mark Frary is a regular contributor to national newspapers, magazines and websites on travel. Over his career, he has worked as the Sunday Times' travel agony uncle and ski correspondent for The Times and he has a monthly travel slot on BBC local radio.
He is passionate about travel and has visited everywhere from Azerbaijan to Zanzibar, sharing his experiences with his readers and listeners. He writes with an easy-going style that is accessible to all while imparting valuable knowledge, helping inspire people to follow in his footsteps.
Mark is the co-founder, with former Times online travel editor Steve Keenan, of Travel Perspective, a social and digital consultancy working with travel companies and tourism organisations to help them share their amazing stories digitally, work collaboratively with travel influencers through video, images and words and drive new business. Travel Perspective curates the social media conference stream at World Travel Market in London.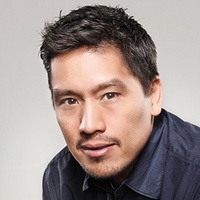 Entrepreneur, leader and philanthropist Bruce Poon Tip, is the founder of G Adventures, an award-winning small group adventure travel company and pioneer of community tourism.
Following a transformational backpacking trip to Asia, Bruce had an idea to change the face of travel. In 1990, at the age of 22 and on two maxed-out credit cards, Bruce started
Bruce's work with organizations such as the Inter-American Development Bank (IDB), the Multilateral Investment Fund (MIF), like-minded companies, and Indigenous people, has led to support for 80 community development projects globally, with another 20 planned to enter the tourism supply chain by 2020. This means 90% of G Adventures travellers will visit a social enterprise project on their tour.
Passionate about the power of travel to change the world for the better, Bruce has become a global leader in social entrepreneurship, leadership, immersive travel, and innovation.
Bruce's first book, Looptail: How One Company Changed the World by Reinventing Business, was released in 2013 and became a New York Times Best Seller, and the first business book to be endorsed by His Holiness the Dalai Lama, who penned the book's foreword. In 2015, Bruce released his second book, Do Big Small Things, a beautifully designed journal about life and travel that takes readers on a journey and encourages them to share their own inspirations and creativity.
Built on the foundation of a strong company culture that celebrates happiness and freedom and rewards disruptive innovation through risk-taking and fun, G Adventures has been named one of the 50 Best Managed Companies for more than 10 years and is repeatedly recognized as a "best place to work" in Australia, Canada, the United Kingdom, and the United States.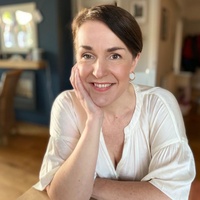 Rachel has worked in the travel industry for 25 years and has been the media spokesperson for luxury worldwide travel company Kuoni for the past six years, making numerous appearances on television and radio.
Throughout her career in travel Rachel has worked for companies of all shapes and sizes, from large mass-market companies to small, independently-run start-ups. For six years, she ran the press office at TUI UK dealing with a wide brief ranging from crisis response to brand campaigns. Whilst her children were young, she founded her own consultancy, ROR Communications.
She's worked and travelled throughout Australasia, the USA, Canada, the Caribbean, Indian Ocean, Africa and Europe and is well-versed in talking to the media about destination trends. She's also been at the forefront of some of the biggest news stories of the past two decades, handling brand reputations alongside the many issues which impact on travel.
She appears regularly on the travel industry stage as a keynote speaker and panellist talking about topics ranging from sustainability to crisis management.
For the last 10 years, Rachel has appeared in the PR Week Powerbook, a list of the UK's most influential communications professionals and is listed in the top three of the publication's top 10 Travel PRs. Under Rachel's leadership Kuoni won PR team of the year in the Travel Marketing Awards 2018.