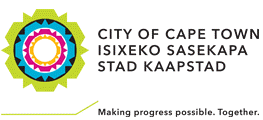 CITY OF CAPE TOWN
28 DECEMBER 2017
MEDIA RELEASE
Level 6 water restrictions will help to avoid Day Zero
The City of Cape Town reminds all water users that Level 6 water restrictions apply from 1 January 2018. While the City acknowledges that there are many super water savers in Cape Town, some 200 000 households are using more than 10 500 litres per month (more than 350 litres per day) which is simply far too high. The enhanced water restrictions also encourage a more sustainable use of borehole water as a precious resource. Read more below:
The implementation of the latest water restrictions for the Western Cape water supply system follows the directive by the National Department of Water and Sanitation requiring urban users to reduce their water usage by 45%, and agricultural users to reduce consumption by 60%.
If water usage is kept at 87 litres per person per day for essential indoor usage only then there should be no reason for any spike in consumption, whether it is hot or cold.
'The daily water usage limit will remain at 87 litres per person per day, wherever you are, unless targets continue to be missed as is currently the case. We would then consider lowering usage targets further in an effort to adhere to these new restrictions and also to avoid Day Zero when most of our taps will run dry,' said the City's Executive Mayor, Patricia de Lille.
From 1 January 2018 excessive usage for domestic properties is classified as being in excess of 10 500 litres per month. Properties where households consume more than 10 500 litres per month could be fitted with a water management device.
Residents who have valid reasons for monthly consumption higher than the 10 500 litre restriction limit, must apply to the City to get a quota increase prior to a device being installed (e.g. there may be more than four people living permanently on the property, or for medical reasons).
'A household of four people should use far less than 350 litres per day. Most households actually use approximately 300 litres per day. However, households with high consumption typically use between 670 and 1 500 litres of municipal water per day, with some households using even more. This could be two to five times as much as the average household uses.
'With the average household size in Cape Town closer to three people, much can still be done to ensure that we are not queueing for water in March or April 2018. Our hot and dry summer is here. We are not going to be given many more chances to really reduce our water usage. We have to do it now.
'If we lower our water usage and the City keeps on working hard to make additional water supply available, we can avoid Day Zero, but only if we work together. There are so many water users who have done a superb job to cut their water usage. Those who have not done so continue to place us all in danger,' said Mayor De Lille.
Furthermore, Level 6 discourages the use of borehole water for outdoor purposes in order to preserve groundwater resources.
Visit www.capetown.gov.za/thinkwater for more information on the new water restrictions and visit http://www.capetown.gov.za/City-Connect/Apply/Municipal-services/Water-and-sanitation/Apply-for-exemption-from-water-restrictions to apply for a daily water quota increase.
Residents can check their water usage by registering on e-services: http://cct.gov.za/sh5O5. For more information on water management devices, please visit http://cct.gov.za/mXos4
Water supplied by the City remains safe to drink and is tested in accordance with safety standards.
End
Note to broadcasters: audio clips are available for download
For English: https://soundcloud.com/ct-media/level628deczaranicholson/s-WhWtn
For Afrikaans: https://soundcloud.com/ct-media/level628deczaranicholsonafr/s-hIFYp
Issued by: Media Office, City of Cape Town
Media enquiries: Zara Nicholson, Spokesperson for the Executive Mayor – Patricia de Lille, City of Cape Town, Tel: 021 400 4998 or Cell: 079 416 5996, Email: zara.nicholson@capetown.gov.za