Meetings with opinion-makers and travel industry executives deal with sector demands
Luciane Leite, director of WTM Latin America, the leading global event for the travel industry in Latin America, has a strong proposition: to continue with her positive agenda with the industry in order to understand the sector's needs and generate new opportunities for the whole tourism segment. As a result, the executive had an agenda that was rich in content and networking opportunities when she met Jose Roberto Trinca, Sales Director of American Airlines and Celso Luiz Garcia, Managing Partner of Central de Intercâmbio (CI) in two separate meetings. These agendas follow the meeting timetable that is part of the "WTM Leadership Meetings" project, which was the brainchild of the event's board of directors.
For Trinca, the opportunity to establish networking links with representatives of WTM Latin America keeps the market up to date and in tune with global trends. "For us, this continuity in the relationship and exchange of information, including the WTM editions around the world, allows the Brazilian market to mature," says the executive.
CI is the segment leader in Brazil, with a focus on student exchange visits.
According to Garcia, "WTM is today one of the main world shows in the travel industry. The event always brings together excellent options for meeting suppliers and discussing trends."  The executive also stresses that CI's strategy includes continuous investment in advertising to the market and searching for opportunities to reach distribution channels in the best possible way.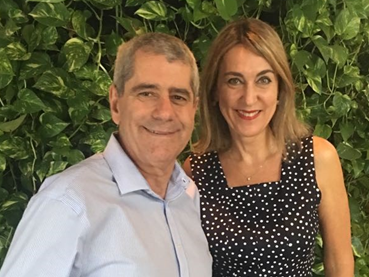 According to Luciane, the purpose of these meetings is to strengthen the relationship that already exists between the companies and the event, and the ties and possibilities for partnerships and joint projects. "Our market needs a continuous and intense exchange of information to stay strong, innovative and attractive. In these meetings we have the opportunity to seek dialogue with our partners and prospects, in the sense of broadening our horizons and proposing new possibilities," the executive concludes.