Speakers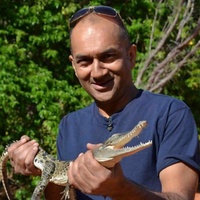 Rajan Datar is a hugely respected and versatile broadcaster and journalist who cut his teeth feature-writing for national publications including the Guardian and the Times and then presented and reported for the BBC on television and radio, to domestic global audiences – and often live as a reporter on Newsnight and as an award-winning presenter for BBC 2's The Money Programme, writing and presenting ten half hour programmes on popular brands … from Google to Tesco.
His speciality has been current affairs and culture and he is the presenter of the World Service's flagship discussion programme The Forum, as well as being for the last decade, host of the weekly feedback programme Over To You. He has made many documentaries for Radio 4 and is a regular contributor to Radio 4's flagship Arts programme, Saturday Review.
He has reported for popular consumer programmes such as Watchdog, including live.
For the last decade he has become a globally-recognised presenter of more than forty travel documentaries for the BBC in which he has immersed himself in local cultures and quirky situations …from fighting a Mongolian wrestler in the Gobi desert , to abseiling with refuse collectors in the favelas of Rio, to living the life of a Buddhist Monk for several days in Thailand, singing with a 25 piece male polyphonic Georgian choir in the caucuses…. and living with a cult.
He has just completed a film for BBC News and Current Affairs about his own father's Dementia, earning plaudits from the Director of News and CA amongst others.
He is also an in-demand moderator and speaker at panels run by the UN amongst others and tours the world – from Singapore to Australia to the USA – presenting entertaining and thought-provoking sessions on the Travel Industry and Broadcasting today.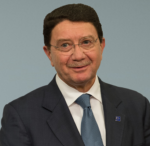 Taleb Rifai was the Secretary-General of the World Tourism Organization heading the (UNWTO) since 2009 for two consecutive terms, ending in January 2018. Mr. Rifai has an extensive background in international and national public service, the private sector and academia.
Before his election as Secretary General of the UNWTO, he was Assistant Director General of the International Labour Organization (ILO), based in Geneva .
Prior to assuming his responsibilities as an International public servant ( 2004 – 2018 ) in Beirut, Geneva, ( ILO ) and Madrid ( UNWTO ), Mr Rifai held several Ministerial portfolios in the Government of The HK of Jordan (1999 – 2004). First as Minister of Planning and International Cooperation, then in 2000 , Minister of Information and spokesman for the Government and Minister of Tourism and Antiquities. As Minister of information, he led the major restructuring of Jordan Television (JTV).
Prior to his ministerial responsibilities , Mr Rifai was CEO of Jordan's Cement Company ( 1997 – 1999). As CEO of Jordan's Cement Company, he successfully led the first large-scale privatization and restructuring scheme in Jordan during the 1990's.
From 1995 to 1997 he was the first Director General of the newly established Investment Promotion Corporation of Jordan, after having served from 1993 to 1995 as the Director of the newly established Economic Mission of Jordan to the USA in Washington DC.
As an Architect and Urban planner, Mr. Rifai's career for 20 years (1973 – 1993) was in Academia. As such he had the opportunity to teach at universities both in the USA and Jordan, where he helped establish the first Department of Architecture in Jordan at the newly established School of Engineering at the University of Jordan and consequently became the Director of "The Center of Consultations and Studies" at the University of Jordan.
Mr Rifai has a Ph.D. in Urban Design and Regional Planning from the University of Pennsylvania in Philadelphia, USA, 1982, an M.A. in Engineering and Architecture from Illinois Institute of Technology, IIT in Chicago, USA, 1979, and a BS.c. in Architectural Engineering from. the University of Cairo in Egypt 1973.
Taleb Rifai is a Jordanian, born on January 15 , 1949 in Cairo, Egypt. He is married to Nisrine Shawwa. They have 5 children: Nadine, Zeina, Zuhair, Hamzah and Sara.
Gerald Lawless, started his career with Forte Hotels which culminated in him setting up and growing Forte's operations in the Middle East. After a 23-year career with Forte Hotels, he joined Jumeirah in 1997 and helped establish it as one of the premier luxury hotel brands in the world. Taking on the challenge of launching Burj Al Arab, the world's most luxurious hotel, after the successful introduction of Jumeirah Beach Hotel to an eager travelling public, Mr. Lawless went on to become President and Group Chief Executive Officer of the Jumeirah Group. At the beginning of February 2016, having served for 18 years at the helm of the Jumeirah Group, Mr. Lawless assumed a new leadership position responsible for tourism and hospitality in Dubai Holding, the Group's parent company. Mr. Lawless is also a Chairman Elect of the WTTC and will assume the role at the Annual General Meeting in Dallas in April 2016.
Mr. Lawless is also Chancellor of the Emirates Academy of Hospitality Management and Honorary President of the Jumeirah Group. Advisor to: Adara (Predictive Traveler Intelligence); ACAC (Culinary Academy Phnom Penh, Cambodia). As a past Chairman of the World Travel and Tourism Council (WTTC) he serves as one of their International Ambassadors and is an Honorary member of the organization. He is also an International Ambassador for Galway 2020 as it takes its place as European Capital of Culture 2020.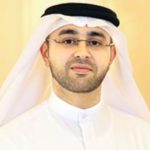 His Excellency Khalid Jasim Al Midfa brings over 15 years of dynamic professional experience in various commercial, tourism and economic fields in Sharjah.
Under his leadership, the Sharjah Commerce and Tourism Authority (SCTDA) has achieved many successes at both international and local levels, becoming a major cornerstone of the emirate's tourism development efforts. Al Midfa has taken the emirate's events and forums to even higher standards. Further cementing his commitment to taking Sharjah's tourism success to new heights, Al Midfa continues to play key a role in the execution of the new tourism strategy that aims to attract 10 million visitors by 2021; including SCTDA's adoption of four strategic pillars.
Beside his responsibilities as the Chairman of SCTDA, Al Midfa is also a member of the Sharjah Executive Council, the Chairman of the Higher Committee of National Day Celebrations in Sharjah and the Vice Chairman of the Board of Directors for the Sharjah International Marine Club. Prior to taking on the role of SCTDA Chairman, Al Midfa served in a senior administrative role at the Sharjah Airport Free Zone.
His Excellence (HE) Marwan bin Jassim Al Sarkal, the Executive Chairman of Shurooq, is considered one of the key leaders in Sharjah's tourism industry growth. He was the CEO of Shurooq from 2009 until mid-2018, which he then became the Executive Chairman under an Emiri decree by HH Sheikh Dr. Sultan bin Muhammad Al Qasimi, Member of the Supreme Council Ruler of Sharjah.
Al Sarkal has been integral to the success of the Authority since its inception in 2009, and has played an exemplary role in realising the vision of HH Sheikh Dr. Sultan bin Muhammad Al Qasimi, and Sheikha Bodour bint Sultan Al Qasimi, Chairperson of Shurooq, of establishing the organisation as the driving force behind the transformation of Sharjah as a key investment, tourism, and business destination in the region.
Steered by Al Sarkal's creativity and drive, guided by the emirate's traditions, and inspired by innovation, Shurooq has adopted world-class standards in providing the necessary services, intellectual property and infrastructural facilities to attract investors from the UAE, the Middle East, and beyond. His role as the CEO of Al Qasba Development Authority, in establishing Al Qasba as a prominent tourist destination, paved the way for the establishment and subsequent success of Shurooq.
After 9 years of genuine leadership, and an effective driver of change across Shurooq and Sharjah, His Highness Sheikh Dr. Sultan Bin Mohammad Al Qasimi, Member of the Supreme Council Ruler of Sharjah, issued the Emiri Decree No 30 of 2018 promoting Marwan bin Jassim Al Sarkal, from CEO to the Executive Chairman of Shurooq, on May 20th 2018.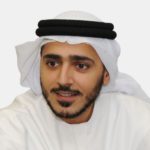 Issam Kazim is the CEO of Dubai Corporation for Tourism and Commerce Marketing (DCTCM), which was established in December 2013 as an affiliate of Dubai's Department of Tourism and Commerce Marketing (Dubai Tourism).
Having built and developed DCTCM's team from the ground up, as well as its large network of international offices, Kazim leads all activities vis-à-vis the branding, promotion and marketing of the emirate of Dubai. He is instrumental in negotiating and facilitating global partnerships and plays an integral role in the development of relationships with industry stakeholders, partners and investors that contribute to the overall growth in visitation to the city. He also regularly acts as a key media spokesperson and the face of Dubai Tourism for events, presentations, interviews and visiting VIP delegations, influencers, public personalities and government bodies.
Kazim's accomplishments since taking up his post at DCTCM in February 2014 include developing innovative destination tools and dynamic digital platforms to enhance the visitor experience in Dubai. He has also played a pivotal role in facilitating high profile broadcast productions such as Amazon Prime's The Grand Tour, as well as other initiatives that have helped showcase Dubai as a 'must-visit' destination. Kazim has also initiated collaborations with A-list celebrities including an award-winning #BeMyGuest campaign featuring Bollywood superstar Shah Rukh Khan.
Kazim previously worked as Director of DXB Live and Commercial at Dubai World Trade Centre (DWTC), and successfully launched strategic live events including Dubai Music Week.
Haitham Mattar, is the former CEO of the Ras Al Khaimah Tourism Development Authority from 2015 – 2019, where he successfully repositioned Ras Al Khaimah to become one of the fastest growing destinations in the world, exceeding the target of one million visitors in the first three years and winning a number of global travel awards and personal accolades.
Now Sr. Advisor to the Saudi Commission for Tourism & National Heritage, Mattar is contributing to the realization of the National Tourism Stategy, applying his expertise in developing destinations, product and markets.
With more than 25 years of experience in global destination and hospitality management and marketing, Mattar has also held senior roles with leading global brands including Marriott, InterContinental Hotels Group (IHG), and Hilton Worldwide.
Mattar's cross-continent experience and valuable global insights allowed him to effectively lead Ras Al Khaimah's destination growth strategy, through capturing existing and emerging source market movements and international tourism trends. He was also instrumental in the concept and delivery of globally recognized tourism demand generators in the emirate including Jebel Jais Flight: the world's longest zipline and the region's first Via Ferrata.
In 2017, Mattar was elected as Vice Chair of the UNWTO Board of Affiliate Members as well as being appointed as a member of the steering committee for the UNWTO 2017 International Year for Sustainable Development in Tourism. Mattar was also named a full-time advisory board member of the Global Thinkers Forum (GTF) in 2018, and an Advisory Board Member of Al Marjan Development. Mattar is also a member of the Steering Committee of the Ras Al Khaimah Department of Economy and was appointed in 2018 as a member of the Arabian Travel Market Advisory Board by Reed Travel Exhibitions. In August 2018 Ras Al Khaimah Tourism Development Authority joined WTTC as a member, being represented by Mattar.
Named 'Tourism Promotion CEO of the Year' at the Global CEO Excellence Awards, Mattar was featured in the Arabian Business 'most powerful Arabs' list, in addition to being named 'Leisure and Tourism CEO of the Year' at the prestigious CEO Middle East Awards and 'Business Leader of the Year' at the Hozpitality Excellence Awards in 2018.
Mattar recently stepped down from his role as CEO of the Ras Al Khaimah Tourism Development Authority to embark on a new venture. He will continue on the board of directors, providing guidance on future tourism strategy for the emirate.
A Lebanese-born American citizen and Arabic speaker, Mattar holds a Bachelors degree in Marketing from the University of Central Florida, USA, and a MBA in Marketing from the University of Liverpool, UK.
Within his role, Majed has a responsibility for the development of the tourism, entertainment, cultural and sports industries within the Kingdom. The role requires working across the eco-system identifying and developing investment opportunities and projects, conducting studies, promoting these projects locally and internationally, and supporting investors in their journeys to invest in Saudi Arabia.
Majed started his career with Ernst & Young, within the Transaction Advisory Services, leading hospitality transactions. He then worked with hospitality development companies and travel and tourism companies before joining the Ministry of Investment.
Dr. Marcus Lee, is currently Chairman of SME Business Owners Association in China. Its subsidiary, WELCOME CHINA was appointed coordinator of "China Pacific Tourism Year 2019" promoting 18 countries to China. As a result, brought in $4 billion of investment and 200 000 Chinese tourist into these countries and Lee was appointed Samoa Prime Minister Special Envoy to China. Since pandemic outbreak, Welcome China produce Weekly Report on China Travel Industry updates and help 20 tourism authorities and service providers to launch Online training in China. He is author of International bestseller "How to Outsmart China" featured in Bloomberg TV, China Daily, CNN and Amazon.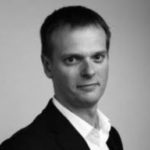 Ben has over 20 years experience in communications at world leading agencies with a particular focus on building and managing international corporate reputations.
Ben leads Edelman UK's International Affairs practice which provides strategic communications consultancy to clients looking to build, enhance or protect reputations across multiple markets. These clients encompass a mix of NGOs, government agencies, foundations, philanthropists and sovereign state-owned bodies.
Ben has a particular focus on developing compelling narratives and strategic campaigns to support international governments enhance their economic development ambitions across multiple markets
Ben has run major international communications campaigns for destinations including Chile, Canada, Tunisia, Morocco, Armenia and Dubai.
Prior to joining Edelman, Ben was Head of Issues and Crisis for Ogilvy PR London.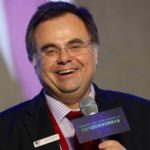 Professor Dimitrios Buhalis is the Head of Department Tourism and Hospitality, Director of the eTourism Lab and Deputy Director of the International Centre for Tourism and Hospitality Research, at Bournemouth University in England. In 2018 Bournemouth University was ranked 8th in the QS World University Rankings for Hospitality & Leisure Management.
He is also the First Vice President of the International Academy for the Study of Tourism, an Executive Board Member of the United Nations World Tourism Organisation (UNWTO) Affiliate Members and the Editor in Chief of the most established Journal in Tourism: Tourism Review.
He is a Strategic Management and Marketing expert with specialisation in Information Communication Technology applications in the Tourism, Travel, Hospitality and Leisure industries. His research area is cutting across a number of disciplines and is looking into adoption of innovations for creating value for both consumers and organisations.
Current research focus includes Smart Tourism, SoCoMo Marketing (Social media Context and Mobile Marketing), Augmented Reality, Experience management and Personalisation, Reputation and Social Media Strategies, Accessible and Special Diet (Alergens) Tourism.