This is a sponsored guest post from the Korea Tourism Organisation
In an era where concerns about the health risks involved in travel are lodged in the forefront of everyone's minds, South Korea has come up with a solution: 'untact' travel.
The term 'untact' was coined earlier this year from the longer phrase 'undoing contact' to describe any travel destination or experience designed to facilitate social distancing and reduce the risk of spreading COVID-19. The number of virus cases has remained low in Korea due to its highly efficient testing and tracing system, which is why many local travellers have opted to travel domestically this year rather than visiting overseas destinations. However, there is still a strong desire among travellers, tourist attractions and local authorities to minimise any risk of cluster infections.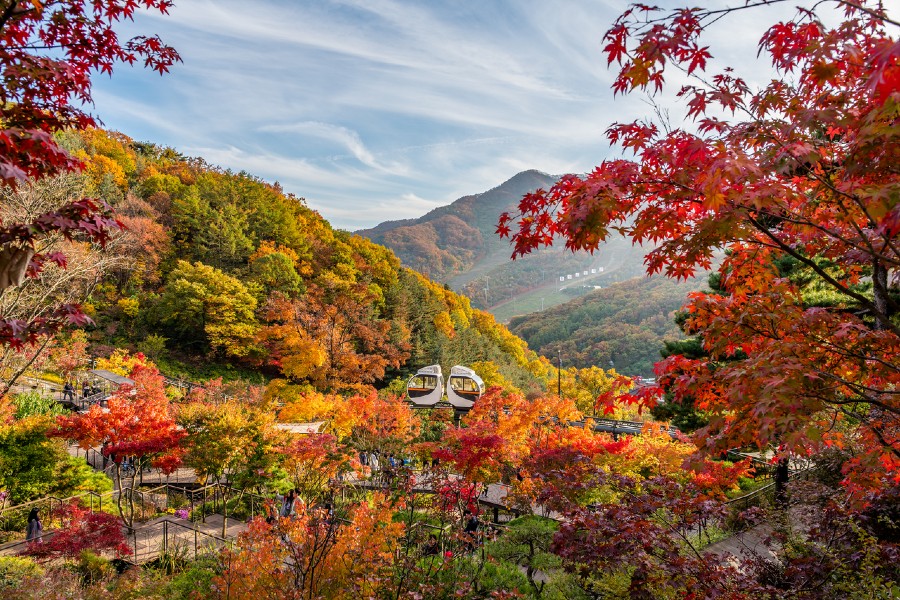 Untact travel emphasises wide outdoor spaces, from botanic gardens (such as Hwadam, pictured above) to bamboo forests and golden sandy beaches. Mountain trails in Korea are numerous, diverse, and suitable for all levels whether you're a complete beginner or a professional at hiking. The triple-peaked Bukhansan Mountain is easily accessible from Seoul, while those seeking adventures outside the capital could try Jirisan in the south, or Seoraksan in northern Gangwon-do province, Korea's second and third highest mountains respectively.
South Korea's highest mountain is Hallasan in Jeju, an island at the southernmost point of the peninsula whose Olle Trail (which circles the island) is a great option for those who prefer to walk closer to the sea. The unique lava formations that characterise the volcanic island have been designated a UNESCO Natural Heritage Site, making Jeju one of Korea's most fascinating 'untact' destinations – easily worth a few days' stay on its own.  
The stresses of this year have also led to an increased interest in health and 'wellness' among travellers globally. Those wishing for a relaxing and rejuvenating escape into the mountains that doesn't involve too much strenuous hiking should consider a 'templestay' programme, which allows visitors to spend a few days at a Buddhist temple learning about the monks' centuries-old traditional practices including Cham-seon (meditation), Da-seon (a tea ceremony) and Balwoogongyang (a monastic meal). Korean temple food will be of interest to any foodie traveller for the way it makes use of plant-based ingredients found in the mountains to create a naturally vegan variation on Korean cuisine which is both tasty and nutritious.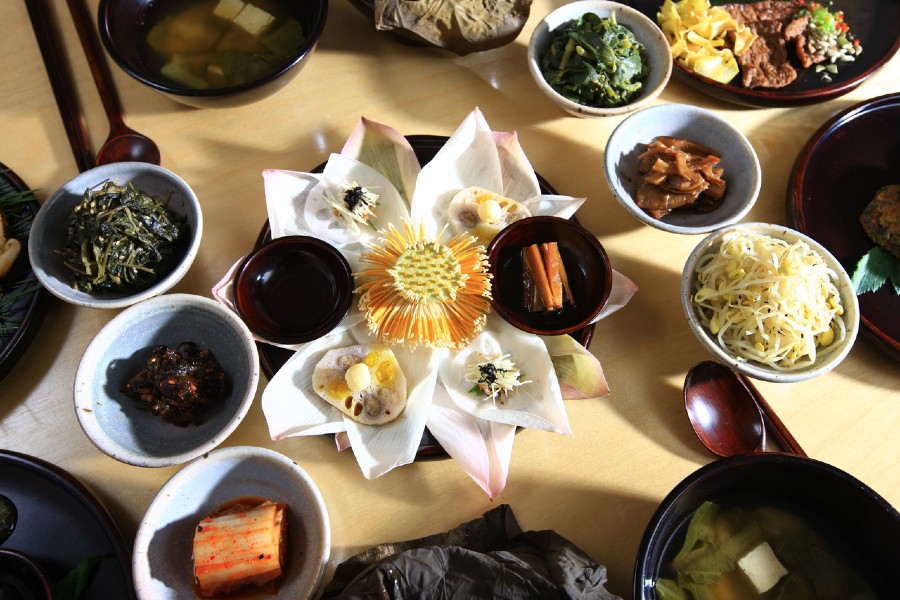 But wellness tourism in Korea doesn't stop there: visitors can also relax and unwind at a variety of resorts which offer unique therapy programmes based on meditation healing and traditional medicine. At the Resom Forest spa in Chungcheongbuk-do Province visitors can enjoy both 'forest therapy' and spa treatments in an idyllic natural setting approximately 500 metres above sea level, while Healience Seonmaeul in Gangwon-do Province allows travellers to cultivate healthy eating, exercise and environmentally-friendly habits (away from the temptation of mobile phones, television and the Internet) to incorporate into their daily routines.
Even when travelling within the city, Korea has implemented a number of pandemic prevention measures to ensure travellers can feel safe – from tracing apps, contactless payments and temperature checks to thorough sterilisation of public spaces. The capital Seoul offers a variety of attractions for those interested in history, and the wide-open spaces of its vast royal palaces (including UNESCO-listed Changdeokgung) also lend themselves to an 'untact' experience.
Alongside the city's rich traditional culture, visitors to Seoul are increasingly seeking out more contemporary attractions thanks to the worldwide success of Korean films, television dramas and pop music – known as the 'Korean Wave' or Hallyu. A popular way for travellers to explore the capital's outdoor spaces is by tracking down the shooting locations of their favourite films or dramas, from the Changdeokgung Palace 'Secret Garden' (where the Netflix historical zombie drama Kingdom was filmed) to the various locations that appear in Bong Joon-ho's Oscar-winning Parasite. Those interested in the modern history of the Korean peninsula can book a tour of the Demilitarised Zone (DMZ) between North and South, located a short bus ride from Seoul, which provides unique insight into the Korean War and its legacy.
For a compromise between the isolation of nature and the fast pace of the capital, we'd recommend a visit to one of Korea's 'slow cities' in the southwest. The largest and perhaps most well-known of these is Jeonju, whose beautifully preserved hanok village (hanok referring to traditional Korean houses) provides a fascinating glimpse into Korean folk culture and history. Other recommended slow cities nearby include Damyang (whose bamboo forests are mentioned above), Boseong, with its beautiful green tea fields, and Suncheon, home to Naganeupseong Fortress and the Suncheon Bay nature reserve. All are a short bus or train ride away from Jeonju and are ideal untact destinations, still relatively unknown to many foreign tourists. As travel starts to open up again, many travellers will want to make the most of a long-haul flight to East Asia. Located in the heart of the region with quick and easy transport links to Japan, China and other nearby countries, Korea is an ideal starting point for a multi-stop tour. Flights from Seoul to Beijing or Tokyo take approximately two hours, and many tour operators now offer packages that cover two or more East Asian countries. Those wishing to fly within the region can choose from a variety of airports including Incheon International Airport (about one hour away from Seoul), Gimpo (in Seoul), Gimhae (in Busan) and Jeju Airport.
So as you can see, there are numerous reasons why South Korea should be at the top of your list of destinations to book for 2021 – too many to cover in this blog.
If you want to find out more, the Korea Tourism Organisation team will be attending this year's WTM London with a virtual stand, so please feel free to pay us a visit.
You can also contact Ruby James (Marketing Coordinator) at event@gokorea.co.uk with any questions, or to set up an appointment at our London office. For more general information about visiting Korea and the latest COVID-19 travel advice, visit our website at english.visitkorea.or.kr.