Speakers
Director, John Strickland, is a graduate of the University of York and has held senior positions including network planning and revenue management with a number of airlines including British Caledonian, British Airways, KLMuk and Buzz. He was instrumental in the decision by KLM to establish the low cost airline Buzz and in shaping its network. His 36 years of experience have exposed him to the business models of regional, global, legacy and low cost carriers.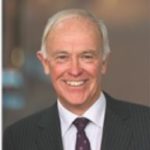 Mr Clark has been in the civil aviation business for his whole professional career, having joined British Caledonian in 1972.
In 1975, he moved to Gulf Air in Bahrain and subsequently in 1985 to Dubai where he became a member of the founding team of Emirates as Head of Airline Planning.
In 2003, he became President of Emirates Airline, one of the world's fastest growing airlines, which currently serves over 150 destinations in 85 countries with a fleet of 270 wide-bodied aircraft. The airline has an aircraft order book of over 240 units valued at more than US $100 billion at list prices. Emirates operates the world's largest fleet of A380s, and also the world's largest Boeing 777 fleet.