Speakers
Claudia de Brito is the editor of Hotelier Middle East. Raised in the UAE and educated in London, de Brito is a multi-faceted editor who brings a global perspective with a local sensibility to her work. De Brito has covered all things hospitality, food, culture, fashion and travel-related for publications such as The Reserve, Hello! Middle East and Etihad Inflight and most recently Caterer Middle East where she served as editor.
A hospitality veteran with thirty-five years of experience in the hospitality industry Bert Fol, is based in Radisson Hotel Group's Area Support Office in Dubai and is responsible for the Arabian Peninsula and East Africa. He was formerly Radisson Hotel Group's Regional Director, Northern Africa and prior to that, District Director, Turkey.
He joined Radisson Hotel Group in June 2014 as General Manager of the Radisson Blu Hotel, Bucharest and Park Inn by Radisson Bucharest. Prior to that he worked for some of the largest and most prestigious global hotel chains throughout his career. A British national, Bert's career has taken him to Greece, Egypt, Romania, Poland, Russia, Turkey and the UAE.
Bert started his career in 1983 and developed his expertise in Food & Beverage. In 1986 he joined Crest Hotels, initially as conference and banqueting manager and then Food & Beverage Manager in his native Scotland, before moving to the north of England as the Deputy General Manager of the Forte Crest Runcorn. His first General Manager role followed in 1992, in Liverpool. In May 1995, he joined Hilton International and held General Manager positions in England, Greece, Egypt, Romania and Poland before moving to Russia in 2008, to manage the Marriott Moscow Royal Aurora, where he stayed for over 5 years.
Bert studied hotel management at Glasgow College of Food Technology and has attended management programmes organized by I.M.D. Lausanne, Ashridge Management College and the London Business School.
Exceeding guest expectations and treating guests as he would like to be treated, are at the heart of Bert's service philosophy. His mission is to achieve balanced goals in all areas of the business. In his spare time, he enjoys golf, tennis, traveling, listening to music, watching TV and having fun with his children.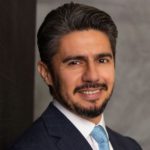 Alp Aksoy, Vice President of Hospitality at Diversey Africa, Middle East and Turkey, started working in the hospitality industry about 25 years ago.
He globally managed Diversey teams for esteemed brands such as Hilton, Accor, IHG, Kempinski, Wyndham, and Best Western to deliver hygiene solutions for improved guest satisfaction and the safety of guests and staff; while reducing total costs and the impact on the environment.
He has initiated efforts with governments in Egypt, Turkey, Poland, and China to improve the perception of hygiene and food safety in restaurants; stressing that good hygiene is a prerequisite for sustainability in the F&B business, and life itself.
Alp has worked on almost every continent. He has been based in Europe, and lately works from Dubai. He is a true believer that efficiency, quality, and respect – respect for the environment, respect for energy, and the people that make it possible, should be at the center of any sustainable business endeavor that aims for success.
John Rogers has responsibility for the management of Hilton's brands across Europe, the Middle East and Africa and leads their franchising business within the region.
John has had a diverse career, with the last 16 years being spent in hospitality. Before taking up his current role, he was based in Washington DC with Hilton as the Global Head of Embassy Suites and latterly leading product management and innovation across Hilton's full portfolio of brands. Prior to moving to the US, he led Hilton's managed hotels in the UK and Ireland.
John's early career was spent in sales and marketing with DeVere Group, and with Whitbread where he was head of marketing at Costa Coffee. He spent his early career with Ford Motor Company.
John is a graduate of the London School of Economics and lives in the South East of England with his wife and two children.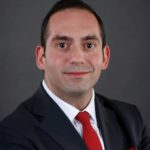 I am a highly driven individual with vast international experience, having lived and worked in over 10 Countries and worked with over a 100 nationalities and cultures within my tenure.
I have a true passion for Hospitality from HOH to FOH, managing diversified teams and interaction with guests which I see as my fortee in the industry, especially being a linguist and having extensive experience in Rooms Division, F&B, Sales & Marketing and Finance.
My Ambition and Passion for Excellence is the key to my success and ensuring the development of my team members to create mutual win-win for my Associates, Organization, Owners and Personal Growth