Denmark's Primera Air is spreading its wings with budget transatlantic flights, as chief commercial officer Anastasija Visnakova tells Gary Noakes
Look – no pizza colours, no ads," says Primera Air's Anastasija Visnakova proudly as she surveys the interior of the factory-fresh aircraft from Europe's newest budget transatlantic airline.
Primera's Airbus is indeed devoid of the brash tones and adverts so beloved of no-frills carriers that like to ram home their message in technicolour. There is the subtle signature Primera yellow on the headrests throughout the cabin, but otherwise it is all understated on-trend grey that makes up the airline's colour palette.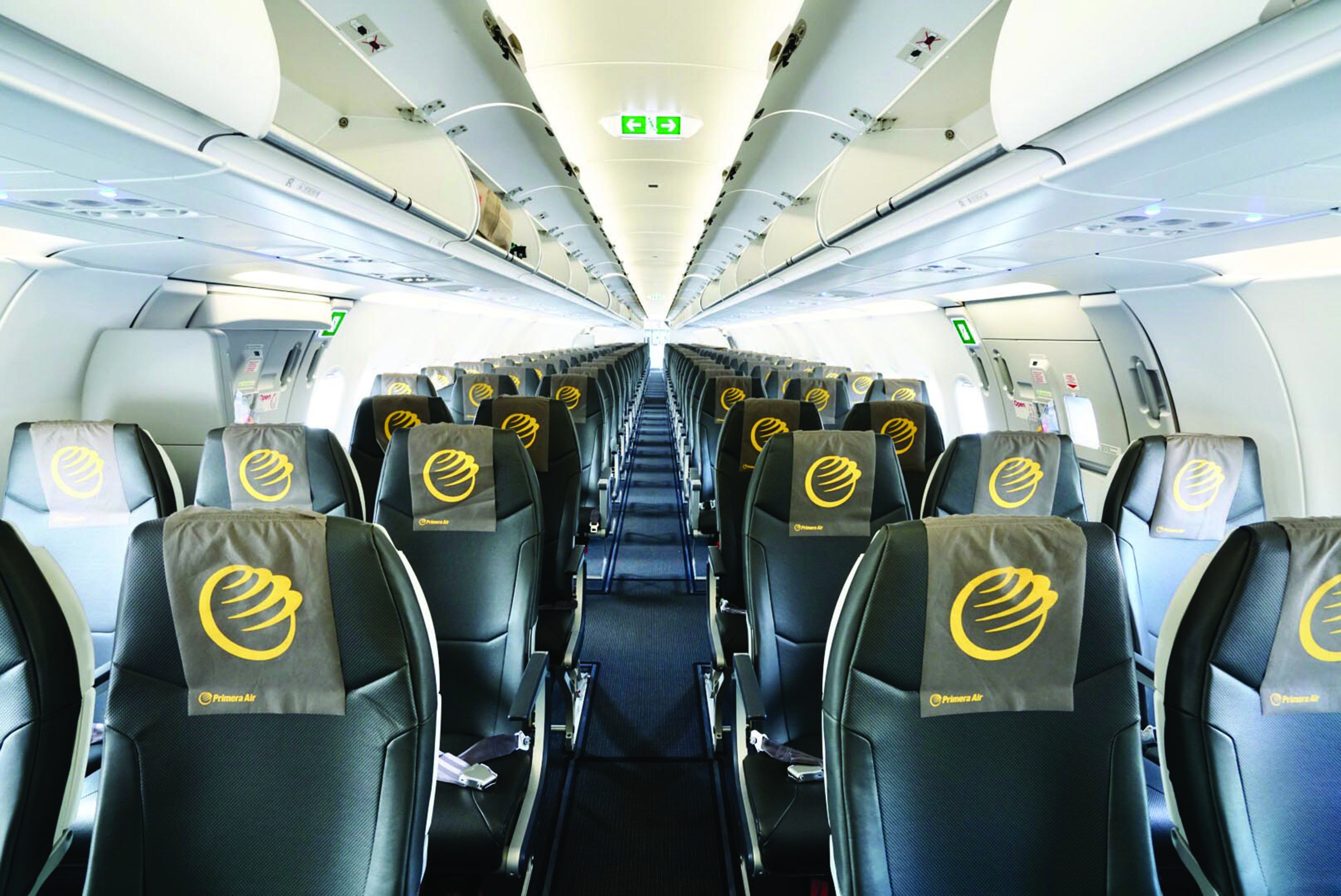 "I have been working in aviation for 13 years and I'm not ashamed to sell this, I'm really proud of the product," adds Visnakova, Primera Air's chief commercial officer.
Primera's business model, in whatever colour scheme, is one that will further shake up the way we fly long-haul, once adopted by other carriers. The secret is the aircraft type, which at first glance is best suited to shuttling between Stansted airport and Alicante – indeed, this single-aisle 198-seater has been doing just this, for training purposes, before its inaugural New York service from the same airport in May.
As Visnakova speaks, the media are filming on the tarmac at the Essex airport underneath the Airbus A321neo (New Engine Option) as the crew prepares it for its first flight to Newark. Stansted  has seen US flights come and go,  and the UK has had budget transatlantic services for a good  few years now, but Primera can claim a unique selling proposition, at least for a while, because of the aircraft it uses.
Cost advantage

Airline chiefs are rhapsodising about the A321neo, for which Primera is the European launch customer. Flying narrow body aircraft across the Atlantic is nothing new – carriers such as American Airlines have used the Boeing 757 for 'thinner' routes, particularly from the UK regions, for decades. But the new A321 gives an unbeatable cost advantage over the old-technology 757, Visnakova explains. "This aircraft, cost per seat, is 25% lower," she says.
Primera, which is part of Denmark's Primera Travel Group, has six of the new-generation Airbuses on order plus another two known as the A321LR (Long Range), which can fly 600 nautical miles (690 miles) further. This gives them a reach, when fully loaded, of around ten and a half hours – and a huge 40% cost advantage over the 757. Primera is the global launch customer for the LR later this year, and adding these to the London market in particular will create ripples. Visnakova confirms that Primera is "considering new routes from London" with these aircraft. "The A321 is the perfect product," she says. Primera also has plans for outside the capital, saying that an airport "to the west" is under consideration for transatlantic services. It is all still under wraps, but Bristol airport would surely be very keen to see Primera there, having lost its 757 service to New York in 2010.
Primera's position at the head of the new aircraft's production line means that, for a good while, it will have a cost advantage over other airlines that might want to try a similar trick – it is on trend with the right aircraft at the right time. The next one along will be Aer Lingus, which takes the first of seven LRs next autumn and will also fly them to North America. Primera's budget rival Norwegian has 30 on order.
More aircraft on order
Meanwhile, there is more to come for Primera; next year, it takes delivery of 10 Boeing 737 MAX9 ER (Extended Range) aircraft, another narrow body type with long-range capability, which will probably be used to fly from continental Europe to Asia and the near East, plus beach destinations like Cape Verde and Mombasa. Norwegian has already proved the Boeing's worth, using the smaller  MAX8 to fly transatlantic from Scotland and Ireland.
In two years, Primera will boast 32 aircraft, the majority of them capable of long-haul but equally suited to short-haul if its plan fails. Not bad for an airline that has until now been a short-haul carrier mainly serving its own tour operation with just 10 aircraft.
Visnakova is keen to emphasise that Primera "is not a start-up airline" – it was founded as an in-house charter carrier in 2003. Indeed, the Primera branding is a familiar sight in the Mediterranean, where it is a prominent mainstream tour operator. Primera Travel Group has an annual turnover of more than €650 million and carries a million passengers with nine tour operating brands selling in Denmark, Iceland, Finland, Sweden and Norway. Its pedigree is Icelandic, being solely owned by its president Andri Mar Ingolfsson, who originally founded a travel agency, Heimsferoir, in 1992, and which is  still part of the Primera stable.
The group head-quarters is located in Copenhagen and the airline operates under a Danish licence but moved its main base to Riga in 2014, pushing costs down further and attracting Visnakova to join from Latvia's Air Baltic.
As well as Stansted flights to Newark, Boston, Toronto and Washington (the latter from August 22), Primera also operates to Newark and Boston from Paris Charles de Gaulle. Next year, a Paris-Montreal service is planned. There are also eight short-haul routes from Birmingham and six from Stansted, plus Primera will launch a Manchester-Malaga service in October, although it claims it has no plans to fly transatlantic from Manchester. Visnakova is untroubled by the competition on short-haul, particularly from Jet2.com, which is a strong competitor at both Primera's UK bases. "Demand is really huge. There is a space for us in this market," she says.
Visnakova has in the past compared the Primera Group to Jet2.com, and its tour operating pedigree means dynamic packaging of hotels, car hire and other ancillaries will shortly be a possibility for its transatlantic customers; in the world of budget airlines, add-ons are key.
But first there are the flights to sell and the Primera brand name to get across.
Satisfactory sales
Visnakova says Stansted sales have been "very satisfactory", with an even split on both sides of the Atlantic. Primera had something of a rocky start due to late delivery of its Airbus aircraft: at Stansted, it was forced to charter in capacity from the US for the first month of operation, while the same problem has led it to suspend its Birmingham transatlantic flights until 2019 – a major setback given initial load factors of 70% on the Birmingham-Newark flight. Primera is nevertheless confident about the Midlands airport, where sales of its New York flights have been helped by the departure of American Airlines and United Airlines from the route last year, which will make Primera the sole carrier.
There may be more instances of legacy carriers departing and their place filled by the new breed of low-cost long- haul brands. "It's hard to be a legacy carrier in a very competitive environment," says Visnakova. "We do not have a legacy, so our low operating costs can deliver great results." If reality doesn't match expectations, Primera will not be left with expensive wide-body aircraft that are not readily adaptable to short-haul use; once again, the A321 scores.
Not that it will come to that, she believes. "We are different; we are not growing so fast. We try to eat the piece of cake we are cutting."
PRIMERA TRAVEL GROUP BRANDS

Denmark
Bravo Tours
Iceland
Heimsferoir, Iceland Tours (inbound), Terra Nova Iceland (inbound)
Finland
MatkaVekka,  Lomamatkat
Norway
Solia, Norway Tours (inbound)
Sweden
Solresor, Primera Air
---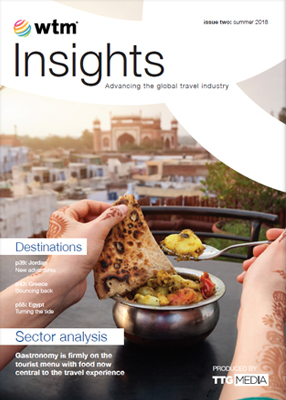 This article is from the latest edition of WTM Insights, the new quarterly magazine on global travel trends, analysis and updates from TTG Media and WTM.