The UN Sustainable Development Goals provide a framework for businesses to explore how they can add value beyond the bottom line and create greater benefits for society, argues Fiona Jeffery OBE, Founder & Chairman of international water development charity Just a Drop.
I launched Just a Drop at World Travel Market in 1998 as a way for travel and tourism businesses to give back to the countries they operate in, and key to the charity's endurance and growth over the past decades has been the development of successful strategic shared-value partnerships with travel sector companies.
These partnerships have generated greater innovation and growth for businesses, and greater benefits for society.
At this year's World Travel Market we'll be marking Responsible Tourism Day with 'Beyond Tourism: How businesses can embrace the UN Sustainable Development Goals and increase their impact working with the non-profit sector', a discussion with our valued partners Euromonitor, Radisson Blu Hotels and the TreadRight Foundation around the benefits of shared-value partnerships.
All of Just a Drop's partnerships with travel sector companies are based on clear business needs, whether engaging with employees, satisfying environmental considerations, or utilising Just a Drop's knowledge of the social challenges of developing and working in new markets.  These partnerships have also had the impact of transforming the lives of millions across the globe through clean, safe water and sanitation.
This demonstrates how successful businesses really are a powerful tool that can add a lot of value which goes beyond the bottom line and can add meaning to everything we do.
For instance, Radisson Blu Hotels run a responsible business initiative 'Blu Planet' with a specific focus on conserving and protecting the earth's priceless water supply. Our partnership with them, as part of their Blu Planet initiative, gives children around the world access to safe drinking water through their towel re-use programme. For every towel reused, Radisson Blu make a donation to Just a Drop. Over 15,000 people across Just a Drop projects in Kenya, Nicaragua, Peru and India now have access to safe water thanks to this initiative.
Radisson Blu staff across the world have also taken part in a variety of fundraising activities such as sponsored walks, cake sales, superhero runs and marathons; raising a significant amount for Just a Drop whilst having fun and enjoying themselves in the process. Some members of staff have visited Just a Drop's clean water projects in Kenya, meeting the communities whose lives have been transformed thanks to their efforts, which is often an incredibly humbling and inspiring experience.
But what are the UN's Sustainable Development Goals, and why are they important to the business community?
The UN Sustainable Development Goals (SDGs) were created through the widest consultation across government, business and civil society to create a framework that could unify all behind an agenda aimed at managing growth, and not at the cost of our environment or civil society.
They create a set of common global standards behind which we can all unite and they provide an excellent framework to explore how businesses can add value and go the extra mile.
There are 17 UN Sustainable Development Goals, five of which can easily be associated with travel and tourism:
Promote sustained, inclusive and sustainable economic growth, full and productive employment and decent work for all
Make cities and human settlements inclusive, safe, resilient and sustainable
Ensure sustainable consumption and production patterns
Take urgent action to combat climate change and its impacts
Conserve and sustainably use the oceans, seas and marine resources for sustainable development
So how can the business community make an impact? That is easy to answer.
Every business, no matter how large or small, should assess the UN Sustainable Development Goals and identify where they can make a genuine contribution.
Every business plan should make reference to them somewhere in current and future planning. This forces us to think how our businesses can make a valuable contribution and, believe me, such is the power of this framework that with some concerted thought you won't find it difficult.
If it is a challenge to identify real steps beyond what is already being achieved in your organisation, shared-value partnerships with non-profits are a great option for increasing your impact whilst contributing significantly to society.
Empowering organisations with such delivery grows your own impact, increases that of others, and brings you closer to the coalface – which can be enlightening, rewarding and motivational for employees.
So my challenge for everyone in this industry is to take up the UN Sustainable Development Goals and integrate sustainable development into your strategic plans.
There isn't a successful business in the country that can't make a positive contribution to making this world a better place for your family, your business, our industry and the planet.
Henry Ford said: "Vision without execution is just hallucination", but "coming together is a beginning, staying together is progress, working together is a success."
Trust me, it's the best long-term investment you'll ever make.
Guest Author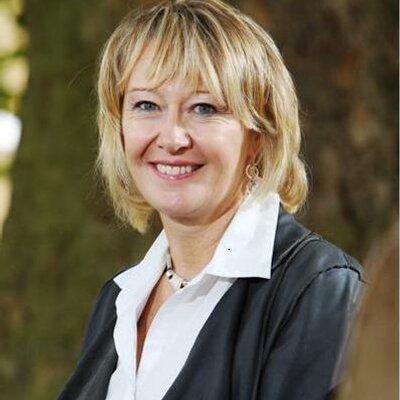 Fiona Jeffery OBE, Just a Drop

Fiona Jeffery OBE is Founder & Chairman of Just a Drop, Chair of the WTTC Tourism for Tomorrow Awards, and Member of the UNWTO World Committee for Tourism Ethics
To find out more about Just a Drop, or to make a donation, please visit: www.justadrop.org
Just a Drop will be at World Travel Market 2017 between 6-8 November. Visitors can buy reusable water bottles at the charity's stand (N1/S1 on the Main Boulevard) and receive free refills from 'water stations' Affordable Car Hire, Air Europa, EVA Air, ETOA, Radisson Blu Hotels and Skal International throughout the fair.
To find out more about 'Beyond Tourism: How businesses can embrace the UN Sustainable Development Goals and increase their impact working with the non-profit sector' visit:
https://london.wtm.com/en/Sessions/50045/Beyond-Tourism-How-businesses-can-embrace-the-UN-Sustainable-Development-Goals-and-increase-their-impact-working-with-the-non-profit-sector