Today's society has never been more educated and aware about being politically, racially, culturally, and sexually correct. Yet whenever I feel that we are truly living in the age of equality, I only need to look at an airline's aircraft configuration to know that the only constant thing to remain will be economic inequality.
And for this reason, it fascinates me that in the face of shared travel economy within accommodation and ground transport, commercial aviation still remains to be a form of travel where passengers are segregated in terms of economic capacity.
Whether we're seated in first, business or economy class, here are changes and trends in commercial aviation that will likely affect the way we travel
Speed vs Comfort
At the moment. passengers in first and business class are paying up to four to six times to travel in front of the cabin. Airlines will always understandably try to keep this market quite happy as they keep the flight's revenue and profitability.
In about five years, it is predicted that the traditional model of an aircraft may change due to a 21st century technology that will deliver a whole new generation of aircraft in airlines.
Boom Supersonic Technologies of Denver, Colorado is currently developing a 50-seat aircraft that can cut travel time in half.
Speed comes with a price, as for the same amount as a First or Business class ticket, passengers would be able to fly New York to London in 3 hours, versus the current 7.
Now the question that needs to be asked is, are people willing to forego the comforts of premium class if it meant cutting their travel time in half?
Robotics / Artificial Intelligence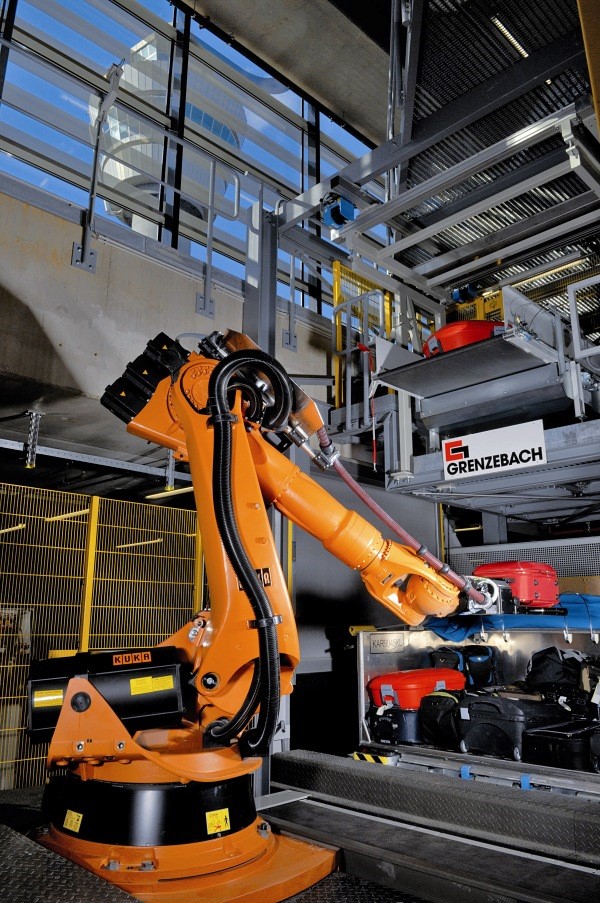 Twenty years ago, the idea of robots replacing humans to do work seemed a little far-fetched. It was a futuristic idea that everyone toyed with. We've seen its plot in movies and novels, but we never really knew when it would actually take effect.
While robotics has been around for decades, they were present mostly in the industrial field like automobile production. Fast forward to today, and robotics can now be found in more 'frontline' roles.
They are present in the travel sector also, so artificial intelligence is closer than we think. Here are a number of airports and airlines using robotics as part of streamlining their check-in process:
In Amsterdam, Schiphol Airport has already replaced human baggage handlers with that of robots. These robotic baggage handlers can automatically load ramp-carts from one central facility, allowing human workers to concentrate on more complex tasks.
In the meantime, at Germany's Dusseldorf Airport, robots will take care of your valet parking.
Rather than a humanoid driver, a parking bay will lift your car and slot it in an available spot.
When you arrive from your flight, you can also notify the robot using your smartphone and the robot (called RAY) will deliver the car for you.
In Taipei, EVA Air has rolled out an interactive robot named "Pepper" that helps people with their check-in process. More than just the standard check-in kiosk, Pepper scans your boarding pass, provides details about your destination such as the current weather and tourist sites to visit. Pepper will also give you instructions where the airport Duty Free is, will shake your hands, dance and pose with you for a selfie.
We may not fully realise it, but robotics is slowly being integrated in our everyday lives, travel included. Let's just hope they don't take the place of pilots yet.
First Class is becoming Endangered
A decade ago, when airline passengers wanted to travel on lie-flat seats, they had no choice but to book First Class. Back then, business class seats were merely extra-large and comfortable economy seats (similar to what is offered in Premium Economy).
Years later, business class seats on most airlines were given a major overhaul. First, most of these seats can now lie flat, and later on, these seats were enclosed in pods, giving passengers utmost privacy. As time went by and development among business class seats became more and more competitive, the difference between Business and First class seats ultimately became narrower (but the fare difference is still significant).
With the exception of Etihad Airways and Emirates, whose First Class seats/rooms are truly in a league of their own, many airlines found themselves scrapping First Class seats altogether and just further strengthening their Business Class product.
One significant factor that led to the decline of First Class seats is corporate travel policies. Most First and Business class seats are made up of either frequent flier redemption seats or corporate travel. Between the two, it is the latter that provides more revenue for airlines. Because most corporate travel policies allow employees to travel in Business, and not First, it is the business class seats that became more in demand.
Airbus and Boeing to transform aviation
With these two companies enjoying duopoly in commercial aircraft manufacturing, you may rightly ask, "well who else is going to transform aviation?"
Every era has its own revolutionary commercial aircraft (ie the Boeing 747 during the 70's and the 80's). Several years ago, the Airbus A380 shook the airline industry when it made its debut in 2005 as the world's largest passenger aircraft.
While the Airbus A380 still holds that title, it is the Airbus A350 XWB and the Boeing 787 Dreamliner that are transforming commercial aviation.
Both aircraft are long-range, twin-engine, and wide-bodied. As they are lightweight, airlines have the opportunity to add a lot of features and amenities and still maintain fuel efficiency.
All these factors make the Airbus A350 XWB and the Boeing 787 Dreamliner ideal for ultra-long-range.
Having said all these, it is important to know that the Airbus A380 still cannot be overlooked. The A380's 4-engine feature is still a big plus. Certain routes overwater such as Sydney to Johannesburg require a 4-engine jet to cross its waters.
And if one is flying economy, the A380 is still one of the most comfortable planes to offer economy seats.
Battle of the Luxury Airports
The days of dreading airport transits and layovers are almost gone. These days, travellers are faced with the dilemma of choosing which airport / hub to transit.
Most major hub airports are now a destination in itself. Zurich Airport, for instance is a health buff's dream airport. Spinning classes are available inside the airport, and their fitness centres are complete with indoor bikes, weight training and a rejuvenating spa.
Munich Airport allows you to make up for Oktoberfest in case you missed it. You can make it up in Munich Airport, where they have the largest roofed-in beer garden in the world.
There are many breweries onsite, where you can enjoy tastings and tours. And when the booze hits you, you can hit the sleep pods, where there are lots available.
Singapore Changi Airport officially is the world's best airport. They are the largest transport hub in South East Asia. With swimming pools, high-end shops, 4-storey slides for children and those young at heart, many have described being at the airport is similar to being in an indoor theme park and mall.
In South Korea, Incheon Airport is home to the first ever Louis Vuitton duty free store. It also has the biggest Duty Free shopping spot in the world, generating more than US $2Billion in revenue each year
–
One thing we can all look forward to with all these updates—flying is set to be faster and more convenient for all of us, regardless of cabin class.