By Tom Mcloughlin, Founder, SEO Travel
AI copywriting technology isn't exactly a new development. Humans have been creating programs and software that use machine learning to answer questions and respond to prompts for years, with varying success and a range of applications.
It's only recently that this technology has reached a stage where AI copywriting software is producing text that genuinely sounds like it was written by a person. Not only has this sparked a lot of debate as to whether copywriting jobs are going to be 'taken over' by AI, but it has also opened up a lot of possibilities when it comes to using AI content creation in all kinds of contexts, including travel marketing.
In this article, our partner SEO Travel explores some of the different AI copywriting tools on the market at the moment and discusses the best ways that you can successfully use AI content writing as a travel marketer.
---
Join us at World Travel Market London
The market leading travel and tourism event brings the whole world together in London.
Join us from 6–8 November 2023 at ExCeL London.
---
What is AI Copywriting?
AI copywriting involves using machine-learning programs to produce written content. In the majority of cases, you input a prompt and the software will generate a response, whether this is a long-form blog article or just the answers to several FAQs.
In its simplest form, an AI content writing tool will use all of the data it has been trained on to generate a response to a question or prompt that mimics the pattern of human language. Instead of spending several hours typing up a draft piece of writing, copywriters can use these tools to input an idea and then edit the response that the software generates, saving a lot of time.
But there's more you can do with this kind of technology than just use it to churn out written content. More complex applications of AI copywriting involve using these tools to plan the structure of a piece of writing, do the relevant research and summarise the findings, come up with headlines and taglines or proofread a piece and check for spelling or grammar errors.
On the surface, it might seem as though AI content generation can solve plenty of content creation problems in travel marketing, removing the need for a team of writers and making it much easier to produce lots of written content very quickly. However, there are several important things that you need to be aware of before diving headfirst into using AI copywriting software.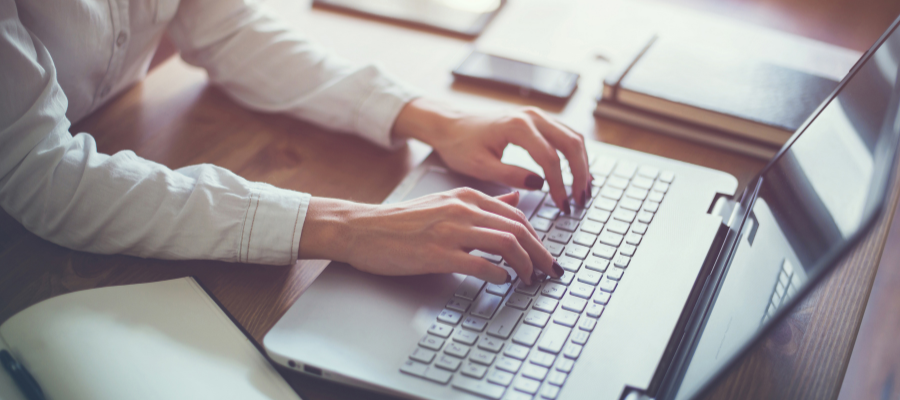 What are the Drawbacks of AI Copywriting?
If the prospect of software that can do all of your copywriting tasks seems too good to be true, that's because it is. You could potentially use an AI content generator to handle all of your travel brand's content, but what you should do is use it as an extension of your writing team instead of a tool you solely rely on.
This is because there are a few drawbacks of AI copywriting.
The first is that, whilst a lot of the technology used in tools at the moment is pretty good, it still doesn't sound 100% human 100% of the time. Content generated by AI lacks the nuance and emotion of writing done by a real person, so the quality won't be as high if you're trying to produce anything with opinions, humour, an emotional hook or nuanced discussion.
It's also a lot harder to get an AI tool to produce content that matches your travel brand's tone of voice, unless you spend a lot of time training it and feeding it existing pieces of content as inspiration. If you're aiming for a distinctive tone and energy in your content then these tools won't be much help.
---
Get the latest travel insights delivered straight to you
Sign up to receive the WTM newsletter and get updates direct to your inbox.
---
From an SEO perspective, using content on your travel website that has been produced by AI may impact your site's ranking performance. Sites like Google have said that they won't penalise AI content as long as it still meets guidelines for being well-written and unique, so you'll need to take the time to edit and fact-check anything produced by the tools before you publish it to avoid a negative impact.
All AI copywriting software is trained on data, which means that the responses it produces are only as accurate as the information that it was given. This presents a problem because, unless a tool is frequently updated, it will be running on outdated information and may produce factually incorrect content.
AI content generators respond to prompts, and one drawback of using them is that you need to be really specific in what you ask the tool for if you're going to get a piece of writing that fits the brief you had in mind. Coming up with the right prompt and tweaking this can be time-consuming and you still might end up with writing that doesn't quite fit the bill.
Finally, the widespread opinion on using AI copywriting tools is that you will need to edit the content that has been generated before it gets published or used. This editing process can also be time-consuming, especially when it involves fact-checking, and if you're creating a lot of AI-generated content then this process may start to feel very repetitive.
---
Don't miss out on our world-leading events
We bring travel and tourism professionals together, from around the world at our events. Discover the closest one to you and join the WTM community.
---
What is the Best AI Copywriting Software?
Whilst there are drawbacks that you need to keep in mind when thinking about using AI tools in your travel marketing strategy, there's no denying that it can be a valuable resource to optimise certain processes and free up your time. Here are some of the best AI copywriting software examples that you can use at the moment.
ChatGPT
ChatGPT is the new kid on the block when it comes to AI copywriting tools, created by the established AI research and deployment company OpenAI. It's an advanced chatbot that can produce longform responses to prompts and has a lot of different applications if you're willing to put the time in to learn how best to use it.
Anyone can currently use ChatGPT for free, as long as they have an account with OpenAI. There are lots of guides to using this tool to perform all kinds of marketing tasks out there at the moment, with more being added to the conversation every day, which makes it a great option if you're new to this kind of technology.
Jasper
Jasper is one of the best-known specific AI copywriting tools available to marketers, designed to help teams improve and expand their content creation processes. It's basically a virtual writing assistant that has a range of different features to help with different writing tasks, whether you want to write a social media post caption or optimise a blog post.
You begin with a range of content templates and then the AI-powered tool will help you to populate this template based on the information you feed it. It's a paid tool, but if you're looking for something that has been designed with copywriters in mind, it's one of the best on the market.
WriteSonic
​WriteSonic is another tool that has been developed with copywriting in mind. Its USP is that it was trained on content written by high-performing brands, making it a great choice for marketers in particular because of this focus.
Like similar tools, you use WriteSonic by selecting a template and then inputting the necessary information for the software to generate a piece of content. There's a free version of the software with limited features, as well as pricing plans that give you access to more complex versions of the tool.
CopyAI
CopyAI is a simpler version of other types of copywriting software that is a great option if you want to use AI to help with your writing process without it creating all of the content for you. It's not a tool that can produce entire longform pieces of content, but it is very useful if you're coming up with content ideas or want to generate short pieces of copy.
A good feature of CopyAI is that you can use the 'Freestyle' tool to input a prompt for a piece of writing, and it will then give you several different responses that you can choose from and edit yourself. There's a free trial available before you have to pay for access, which allows you to test out the features before making a purchasing decision.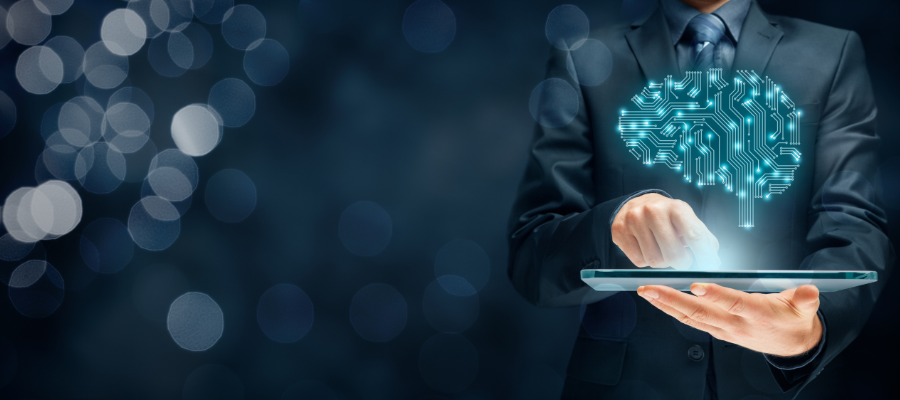 How to Use AI Content Writing in Travel Marketing
There are hundreds of different applications of AI content creation tools, especially in the marketing industry. Here are some of the best ways that you can use content produced by AI in your marketing strategy.
Generate Blog Ideas
One of the most time-consuming tasks involved in content creation is coming up with ideas, especially if you're writing content for a blog and need to create a list of titles that you can schedule and plan other content around. A great way to use an AI copywriting tool is to ask it to generate a list of blog post titles based on a particular topic and then choose your favourites out of these.
You can get more specific with this idea and use examples of existing titles in your prompt to help get more accurate results. Consider also suggesting the structure of the title or including a keyword phrase that you'd like to be featured.
Structure Content
Another way that AI copywriting assistants can help with travel content is by using them to come up with the structure of pieces of writing. Whether you're planning out a landing page, writing a blog post or drafting an email to your mailing list, you can save a lot of time by getting a content writing tool to plan the structure for you.
Some AI copywriting software will have templates for different content formats already, whilst others will need you to specify the kind of marketing content you'd like a structure for. The more specific you can be about the topic, the better, and it's also useful to specify the kind of tone you'd like the content written in and the target audience or intention of the piece.
Write Captions and Headlines
A really useful way that you can incorporate AI copywriting into your travel marketing strategy is by using it to create headlines or slogans for marketing campaigns. You can either prompt the software to give you ideas for headlines or use it to generate things like idioms, jokes, facts or well-known sayings and then use these to brainstorm ideas.
Captions for social media posts are another thing that AI copywriter tools can quickly produce, making it much easier for you to plan and schedule a lot of content in one go. Be sure to specify the word limit and the tone you'd like, as well as any calls to action you want to be included in your caption.
Create Email Content
If your travel brand runs segmented email marketing campaigns, creating similar content for different audience groups can be a dull and time-consuming task. You can use an AI content generator to do this for you, either by using the software to write the basis of the email and then tweaking it for each purpose, or by writing the first draft yourself and then asking the tool to rewrite it for a different audience.
Summary
It's understandable to be wary of the use of AI copywriting in marketing, but the fact is that this technology is only going to get better, so it will likely continue to be used by all kinds of brands to make their content creation processes more efficient. The best thing to do is get to grips with the different tools out there, decide which one suits your processes the best, and then use it to supplement your existing content creation process, instead of replacing it.
If you're a travel brand looking to improve your content creation and copywriting strategy, SEO Travel is a specialist marketing agency that can help you deliver high-ranking content that drives traffic to your website and gets the attention of your target audience. Get in touch to find out more about the services we can offer.