By Jenny Southan, Editor, Founder and CEO, Globetrender
In our globalised world, consumers can eat strawberries in winter or lamb from New Zealand regardless of the fact that they may live many thousands of miles from where they are cultivated, but the transporting of food across borders comes with a huge carbon footprint. For climate-aware (and cost-conscious) hotels with busy on-site restaurants, there is a growing trend for "Zero Mile Hospitality", whereby plant-based ingredients are grown on-site and other products sourced as hyper locally as possible.
---
Join us at World Travel Market London
The market leading travel and tourism event brings the whole world together in London.
Join us from 6–8 November 2023 at ExCeL London.
---
In the UK, Keythorpe Hall has its own Eden-like kitchen garden where it grows a huge variety of vegetables and fruit throughout the year, as well as "grown not flown" organic flowers. Not only that but they have hives for honey and forage for wild herbs. Everything served is seasonal and fresh, and as a business, Keythorpe provides a blueprint for how (partial) self-sufficiency can work. Heckfield Place, which has its own biodynamic farm, and the Newt, which has its own cider orchards, operate in similar ways.
For popular tourism destinations such as the Seychelles and the Maldives, embracing self-sufficiency is vital when you consider that the alternative is bringing everything to the island by boat. It can also enhance the guest experience – especially for families who are keen to teach their children about where food comes from and give them the chance to pick their own greens for dinner. Although there might not be space on islands like these for large-scale agriculture, resorts such as the Amilla Maldives have still managed to set up several edible gardens, as well as a banana plantation, sweet potato patch and hydroponics system for growing salad leaves.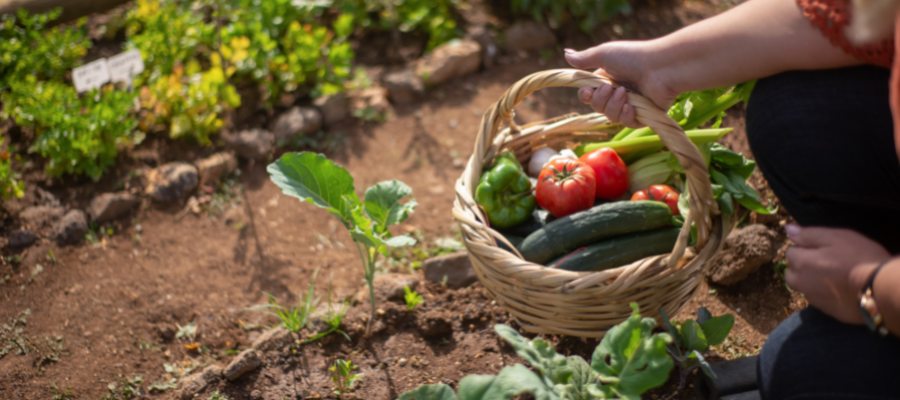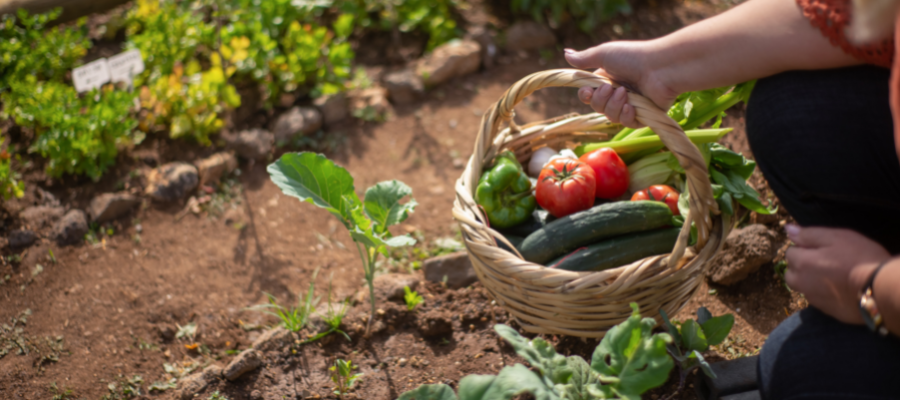 Urban hotels can become more self-sufficient, too. Just look at the Parkroyal Collection Marina Bay hotel in Singapore, which has a huge rooftop allotment growing more than 60 varieties of herbs, flowers, fruits and vegetables, together representing 20 percent of the hotel's ingredient requirements. It also has 210 solar panels on the roof so it can generate its own electricity, an example of how self-sufficiency can go beyond food.
Leading the way in "energy positivity" is the forthcoming Six Senses Svart hotel (opening in 2024) in the Norwegian Arctic Circle, which will harness the power of the sun to generate more electricity than it needs, allowing it to function entirely off-grid. (Many other Six Senses hotels have their own kitchen gardens and farms too.)
---
Get the latest travel insights delivered straight to you
Sign up to receive the WTM newsletter and get updates direct to your inbox.
---
An interesting solution for other hotels with limited space for food cultivation comes from companies such as Cropbox and Freight Farms, which turn shipping containers into high-yield, hydroponic agricultural systems that use 90 percent less water and 80 percent less fertiliser than conventional greenhouses. According to Cropbox, a single 320 square feet container that features trays of lettuces and herbs stacked vertically, can generate the equivalent output of an entire one-acre field.
The innovation doesn't end there. In Dubai, the 246-room Delta Hotels by Marriott, Dubai Investment Park has partnered with innovative Indian company Airowater to convert H2O from the air into drinking water. A clever solution to water shortages and plastic bottle waste, the hotel currently has two Airowater AWG units that produce up to 1,000 litres of water each day – enough to cover the drinking water requirements of all staff and guests (water is free and presented in infinitely recyclable glass bottles). At a time of apparent "permacrisis", it's encouraging to remember how resourceful humans can be.
---
Don't miss out on our world-leading events
We bring travel and tourism professionals together, from around the world at our events. Discover the closest one to you and join the WTM community.
---