It's fair to say the metaverse has generated a lot of hype, although in 2023, it's certainly been superseded by AI chatbot ChatGPT. While it's not currently the talk of the town, the metaverse is certainly here to stay, yet it is misunderstood and strangely, even feared by some, particularly in the travel, tourism and hospitality sectors.
Many are reticent to consider the opportunities it presents, as well as problems it can solve, but the metaverse – not to be confused with meta (formerly Facebook), which is a social metaverse company – is quite simply a 3D-enabled digital space that uses virtual reality and augmented reality, enabling people to have real-life experiences and interactions, for business and for leisure.
In other words, it's a three-dimensional version of the internet; an online world that can be leveraged for a range of purposes – to play, to sell, to educate, to raise brand awareness, to connect people and communities and much more, with Dubai, for example, setting its sights on becoming a global metaverse hub.
The Dubai Metaverse Strategy, announced last year, aims to boost the contribution of the metaverse to the economy to US$4billion by 2030, supporting the emirate's overall growth and improving the lives of residents and visitors. It targets the creation of 40,000 virtual jobs and could even involve the implementation of a new economic output metric – Gross Metaverse Product (GMP) – to measure the metaverse's contribution to the economy. Speaking at October's Dubai Metaverse Assembly, the Minister of State for Artificial Intelligence, Digital Economy and Remote Work Applications, Omar Al Olama, said: "Gross metaverse product will be able to create billions of dollars in returns from Dubai without people being physically in the emirate but experiencing it in the metaverse."
---
Join us at World Travel Market London
The market leading travel and tourism event brings the whole world together in London.
Join us from 6–8 November 2023 at ExCeL London.
---
The sectors to which the metric will be applied include tourism, education, retail, real estate and the government, revealed Mr Al Olama, who is also chairman of the Dubai Chamber of Digital Economy.
With tourism contributing to 11.6% of UAE GDP in 2019, (AED 180.4 billion in tourism revenue) according to the UAE Ministry of Economy, and an ambitious target to up this to AED 450 billion of GDP under the National Tourism Strategy 2031, the spotlight is on the country's travel and tourism industry to deliver, and this includes embracing the growth opportunities the metaverse can deliver.
Dubai-based airline Emirates has already taken the plunge, revealing in April 2022 its plans to launch NFTs and experiences in the metaverse to the benefit of both customers and employees. At the Dubai Metaverse Assembly, the carrier then said it would hire 4,000 cabin crew by mid-2023 and train them in the metaverse. The airline is also planning to enable millions of people to enjoy its in-flight hospitality virtually. Education and training is one the most widely applicable uses for metaverse technology, bringing people together without the expense and downtime associated with travelling to a central training location. For the travel and tourism industry, which globally is experiencing difficulties hiring and retaining talent, the metaverse could be a game-changer. It's a cost-effective and engaging tool for both onboard training and on-going skills enhancement and development, and some have already dabbled. Hilton, for example used virtual reality technology by Oculus for Business to train staff, helping them to build empathy with customers and enhance their hospitality skills.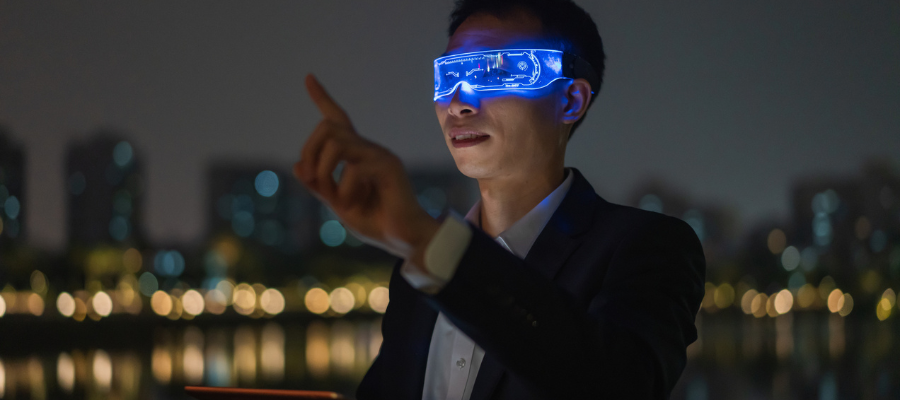 Another simple and effective application for the metaverse in travel and tourism is marketing, providing a virtual experience of products and services to entice potential guests to try them for real.
Qatar Airways, for example, has launched QVerse, a VR experience for visitors to the airline's website, enabling them to virtually tour and navigate the Premium check-in area at Hamad International Airport (HIA), the cabin interior of the airline's aircraft, including the Business Class Qsuite and the Economy Class cabin. The carrier is also the first global airline to introduce a MetaHuman cabin crew offering a digital interactive customer experience.
Virtual tours or creating real-world locations in the metaverse – known as a digital twin – is a growing trend. It started with museums and attractions and more recently, historic sites and entire cities and destinations.
In the GCC, AlUla in Saudi Arabia has taken the plunge. Earlier this year, the Royal Commission for AlUla (RCU) invited visitors to explore its UNESCO World Heritage Site, Hegra, in the metaverse. It first created a to-scale and completely immersive 3D model of Hegra's Tomb of Lihyan, Son of Kuza, and then, launched an interactive hot air balloon experience offering visitors unrivalled and hyper-realistic 360-degree views of the site to coincide with the annual AlUla Hot Air Balloon Festival.
Virtual Hegra was created using 3D virtual world browser-based platform Decentraland, providing a gateway for desktop tourists to visit. This platform was also used to launch the world's first metaverse hotel, M Social Decentraland, a virtual property by Singapore's M Social.
Modelled on different M Social hotels around the world, the new hotel "encapsulates M Social's brand essence of being a trendsetting lifestyle and aims to be a place for all to gather and discover the virtual reality universe of Decentraland".
Guests who step inside M Social Decentraland can interact with an avatar that welcomes everyone in the lobby. The avatar guides guests on a journey of discovery through the hotel. Those who reach the top of Decentraland, and share a screenshot of their Avatar with #MSocialDecentraland on their social channels, stand a chance to win real world hotel surprises.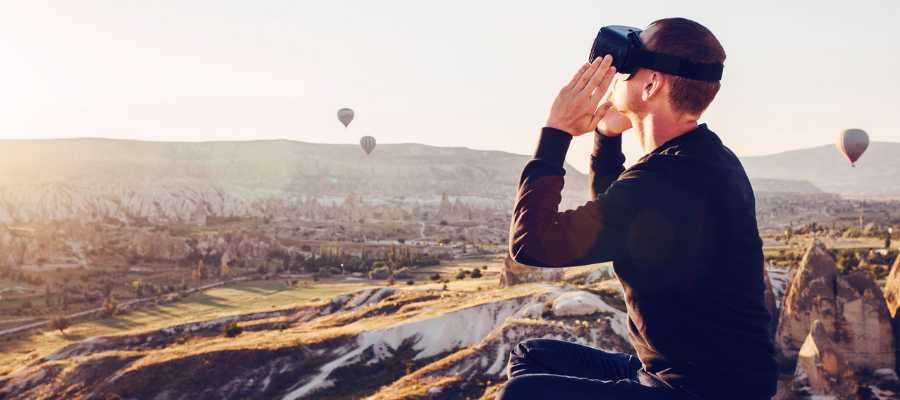 ---
Don't miss out on our world-leading events
We bring travel and tourism professionals together, from around the world at our events. Discover the closest one to you and join the WTM community.
---