We are failing to reduce and mitigate – resilience requires that we adapt.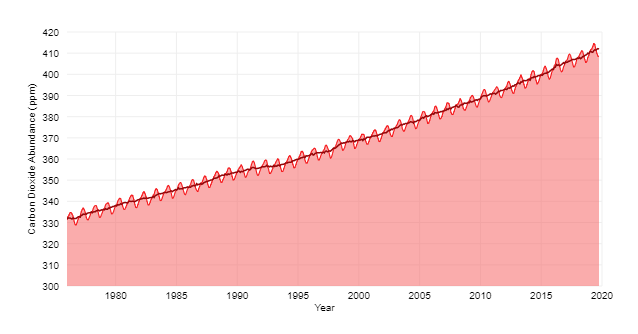 We have not even begun to slow the rate of growth in greenhouse gas emissions
Ahead of COP 25 in Madrid next week the UN is warning in its latest annual emissions gap report that even if all current promises are met, the world will warm by more than double that amount by 2100. Countries will have to increase their carbon-cutting ambitions fivefold if the world is to avoid warming by more than 1.5C. Our home, Earth, is on course to experience a temperature rise of 3.2C by the end of this century. To keep within 1.5C the world needs to cut emissions by 7.6% every year for the next 10 years.
Governments and industry have ignored one call to action after another, delaying action which means that more rapid and expensive action is required. The longer we delay action on reduction, mitigation and adaptation the more expensive it will be. Expensive that is in human lives lost, biodiversity loss and war and migration.
The UN is calling for more ambitious targets to be set in Madrid in December. UNEP's report on the carbon gap is a depressing read: "Countries collectively failed to stop the growth in global greenhouse gas emissions, meaning that deeper and faster cuts are now required". Only China, the EU and Mexico are likely to meet their promises or nationally determined contributions (NDCs), with their current policies.
In Venice this year two people have died in conjunction with the five-foot flood and two to three thousand Venetians have been on the quayside protesting against cruise ships and corruption.
It is time to stop talking about the science of climate change. We need to talk about the consequences – climate change is a real and present problem. The impacts are here now. Effects that scientists had predicted in the past would result from global climate change are now occurring: loss of sea ice, accelerated sea-level rise and longer, more-intense heat waves.
One year ago the UK's Environment Agency published Climate change impacts and adaptation which pointed out that "Humanity's greatest challenge requires us to reduce carbon emissions and prepare for heatwaves, wildfires, storms, rising seas, shifting crop patterns, the spread of disease – and all of the ways those impacts will affect populations around the world." Resilience is vital.
Resilience requires us to adapt. At WTM, London earlier this month resilience was a recurring theme. Investments made now are presumably intended to be operational in 25 and 30 years when we know that seas levels will have risen and global temperature risen by between 1.5C and 2.5C
And yet we continue to see hotels built with scant attention paid to reducing emissions or operating in a much hotter climate. As a sector, we have largely ignored reduction, mitigation and adaptation. The longer we leave it, the more expensive the solution – we are not good ancestors
The airlines are the Achilles heel of our sector. Aviation fuel is untaxed, the polluter pays principle has not been effectively applied to the airline industry. When consumers pay a carbon offset, the airlines and manufacturers evade their responsibility. In 2017 a European Commission funded research project found that 85% of offset projects under the Kyoto Protocol's Clean Development Mechanism (CDM) – some of the most highly regarded offset schemes in the world – failed to reduce emissions. From 2021 the EU will stop allowing offsets to be counted towards emissions targets, except for aviation.
We are failing to reduce and mitigate – resilience requires that we adapt.