When you are working in the field trying to improve the livelihoods of local people this is the kind of email you want to receive:
""Hi – Peter , sorry to ask this but kindly help me with some kind of advice. We are selling the new basket at $10. But due to the high demand from clients, we want to sell them at $ 20.
Well – actually – it does present a, sort of, problem …what if ALL the ladies now only want to make these baskets? Because they can get more money! And that's only one element of the equation. Anyway – I'll deal with it next week. Nice feeling though !!"
Peter Nizette is my colleague working with me on a Darwin Initiative funded project with the IIED to improve the earnings of those families living close to the forest at Bwindi Impenetrable National Park in Uganda. We are working with the industry to increase engagement by local economically poor, but culturally rich, people with the gorilla tourism, supplying the lodges with food and soft furnishings, improving craft production of carvings, baskets and jewellery to increase sales and the sale value, and quality, culturally sensitive experiences. Last November at WTM London there was a well-attended panel session on The Gorillas, Tourism and Poverty Reduction.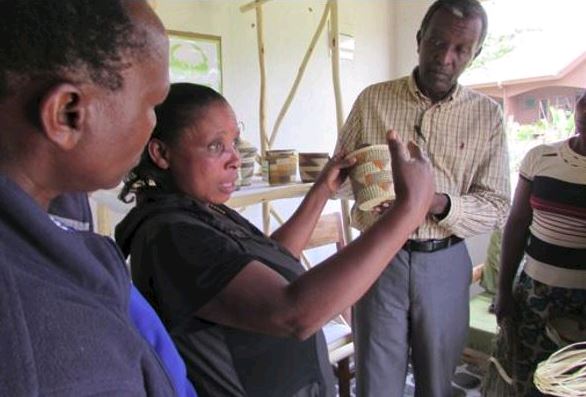 We've had good support from the industry in source market and from the operators and lodge managers in Uganda and the training being done by Ugandan experts has raised both the design and production quality enabling the people crafting baskets and producing honey to increase their incomes. By using local expertise, we can ensure both the authenticity of the products and the sustainability of the engagement. When our involvement ends in 18 months time, the new economic relationships we have helped establish should give longevity to the approach.
"Evelyn has just reported that as a result of us introducing a new range and design and it being in high demand – and as we have convinced her that 'on consignment' is counterproductive in livelihood terms, she has decided to buy all those baskets that pass the quality assessment – ergo – NOT just put them on the shelves and pay the ladies after the stock is sold."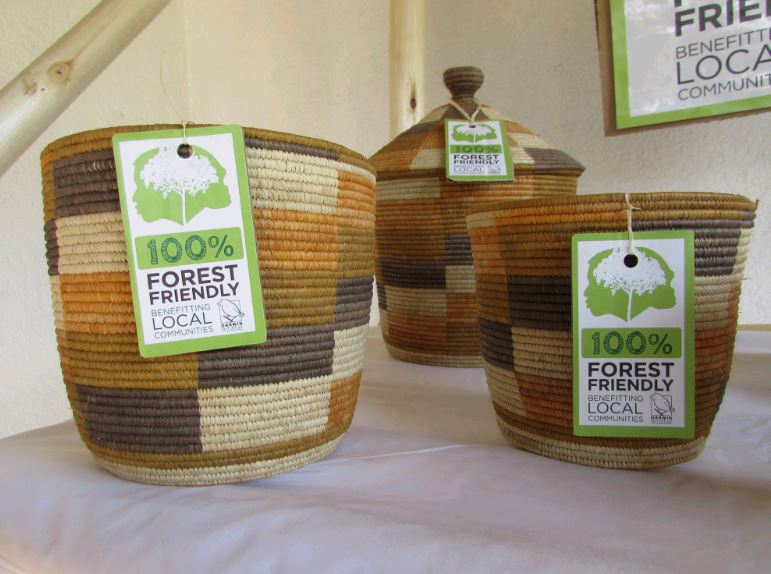 In February we asked Francis at Ruhija Gorilla Camp if he had tamarillo to make juice. He said he did not know that fruit – but – went to Kisoro, to see if any were imported from Rwanda. He found them and bought some & made juice,  He tasted it and liked it – so much so he had propagated seedlings & is now growing his own. He is now propagating more seedlings & will give them to the Batwa lady adjacent to his lodge & teach her how to grow tamarillo which he will then buy.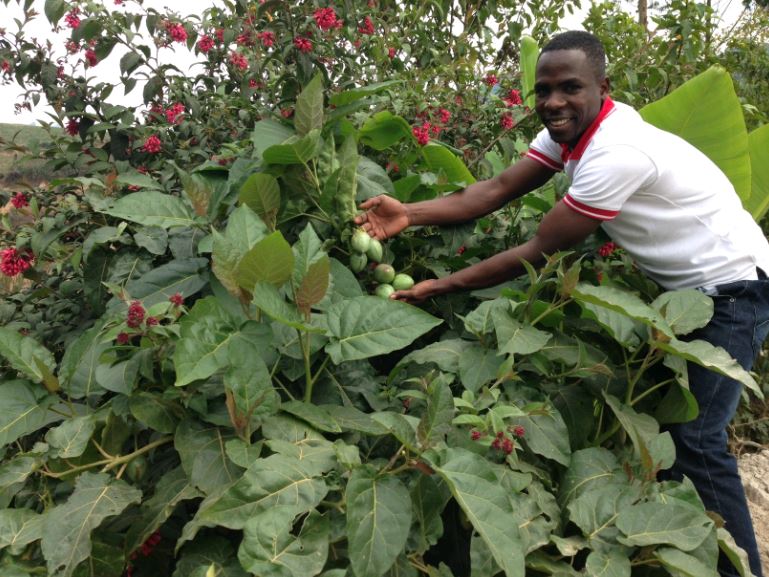 Initiatives of this kind enhance the tourist experience with opportunities to purchase better craft products and to enjoy local juices and honey. We are also working to enhance the local Batwa experiences which may increase the length of stay around Bwindi benefiting the local community and the lodge owners.
These are examples of ways in which the industry can create added value for itself, enhancing the tourist experience and length of stay – and create shared value to benefit local communities. This is tourism's natural advantage.
This initiative is supported by the IIED – find our more about Local economic development through gorilla tourism.