''JHB airport to remove cub-petting images from its international arrivals corridor' read the headline in South Africa's Citizen newspaper on January 13th. I've started 2017 – the UN's International Year of Sustainable Tourism for Development – with my family in South Africa, and it has been eye-opening to be removed from daily news in the UK, and instead get a chance to focus on what is happening on the other side of the world.
Just three days before the Citizen story, Dr Louise Waal from Green Girls in Africa had posted an open letter on the Blood Lions website, in which she had stated her disappointment at the message such an image presented to international visitors at OR Tambo airport in Johannesburg. Her letter was itself a response, this time to a comment made by South Africa Tourism's new CEO, Sisa Ntshona, a few weeks before.
During a webinar for Tourism Update, Ntshona had been asked by Paul Tully from Captured In Africa for his thoughts on promoting responsible tourism in the country, and avoiding any negative impacts on Brand SA, with 'tourists being put off travelling to SA based on the current exploitation of lions in captivity, cub petting.' Ntshona replied: "we take these concerns extremely seriously and are talking to the Sustainable Tourism Partnership Programme to see how we can work more closely with them to eradicate such practices."
Eradicate is not a word that leaves a lot of ambiguity. Were South Africa to take such a step, it would lend considerable momentum to the growing number of such moves already happening around the world. At the end of 2016, its neighbour Botswana banned elephant riding (although admittedly only one camp allowed it). Also last month, following an audit by animal welfare specialists Global Spirit, travel giant Thomas Cook announced a new animal welfare policy based on ABTA's Global Welfare Guidance for Animals in Tourism, which Thomas Cook said were "widely accepted as the most stretching guidelines in the world". According to Travel Trade Gazette, Thomas Cook has now "insisted that if an attraction is not found to be compliant with the ABTA Global Welfare Guidance for Animals in Tourism, then it won't sell it". And last October, Tripadvisor announced it would no longer sell experiences that allowed contact with wild animals; and that early this year it will instead launch an information portal to help educate consumers about the issues.
With 2017's UN endorsed focus on sustainable tourism, there can be no better time for the government of SA – a country with some of the finest wildlife in the world – to lead on this issue.
There's no doubt that it will present a greater challenge than Botswana's government banning its one elephant ride. In her open letter Dr Waal also commented on the wide number of businesses selling animal interactions that are still being promoted on SA Tourism's website. And Ntshona has since replied again that while the country's DMO is 'fully cognisant of the global anti-petting lobby and back it unreservedly', the practices are still legal in the country, and it doesn't have the power to stop them. Nonetheless, the global significance for the country doing so would be immense.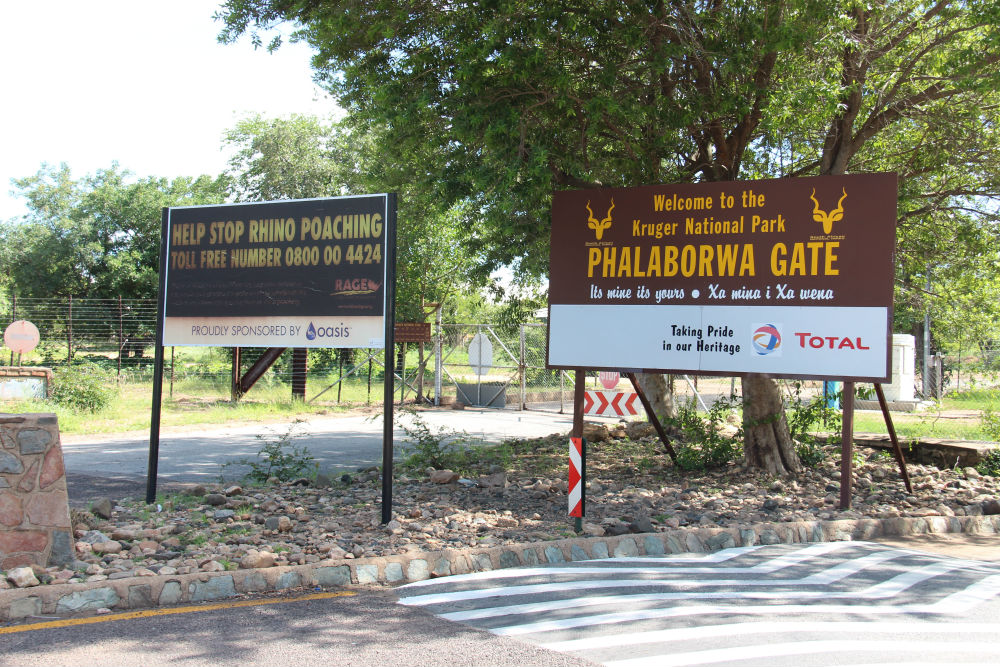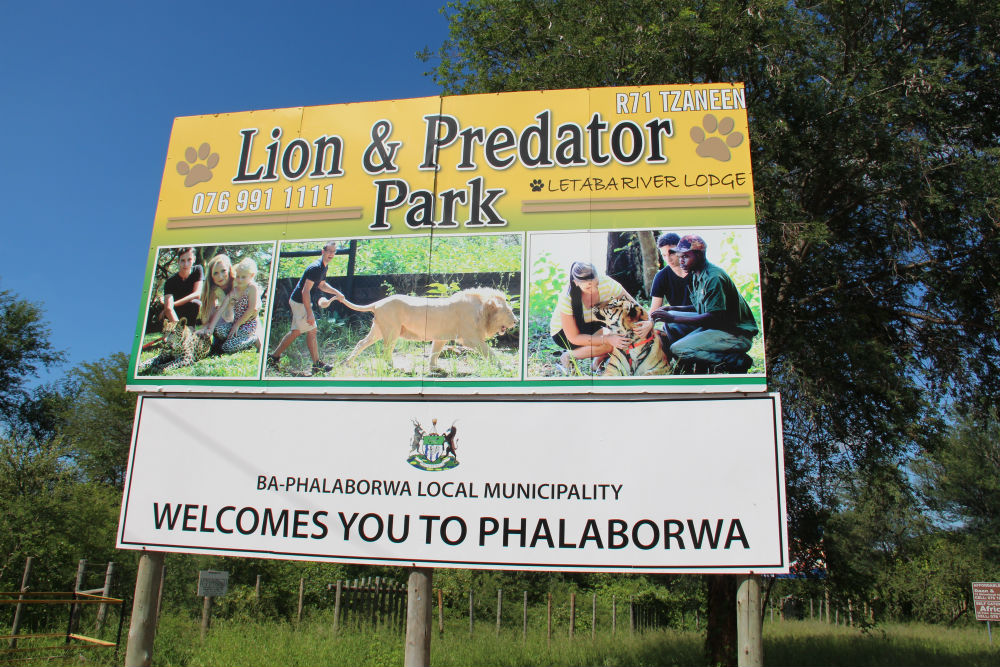 As I drove out the Kruger Park last Thursday, the first thing I saw, less than 10 metres beyond the exit gate, was a huge billboard promoting the opportunities to pet a tiger or pull on a lioness' tail. Yet on the other side of the road – greeting visitors going the other way who were driving into the World Heritage Site that is one of the country's greatest legacies, two very different signs called on them to help stop rhino poaching and to take 'pride in our heritage'.
It's one way or the other. Wild. or Tame. And despite what some of Johannesburg's taxi drivers would have you think, it's not possible to go in both directions at once.