I have just stayed at a wonderful homestay on the Malaysian island of Langkawi. My traditional wooden rice cottage had been saved from demolition, transported here and rebuilt. The food was amazing homecooking using produce from the surrounding paddies and farms. It deserved its Tripadvisor ranking as the second best place to stay on the island.
But its website was almost non existent. Three photos, all of beach nowhere near the lodge, and no relevant copy. It was clear our hosts had no idea about SEO or web design. But a Tripadvisor Certificate of Excellence for the last three years suggested they did know something about running a rather special lodge.
Throughout January I have been observing how our efforts to communicate responsible tourism are changing. Everywhere across Langkawi all sorts of different places promote themselves as 'homestays'. A term that until recently was a novel point of difference for authentic, community-focussed tourism is now a debased 'brandwagon' to leap on. It has been added to the greenwash bin along with 'ecotourism', 'local', and any other term for whom mainstream acceptance strikes the death knell for validity.
Nowhere have I found this to be truer than in Georgetown, the UNESCO World Heritage city on Penang. It's a great place to be a tourist. Inspiring architecture. Innovative street art. Inventive food. But the more locals I spoke to, the more it was clear that not everyone was so enamoured.
The tourism promoters spoke proudly of growth. They said young people were returning to a city that had been stagnating. But when I asked them about capacity, whether there might ever be enough trendy coffee shops, now that there is 'Selfie Coffee" on one corner, and 3D Coffee on another, they just smiled. And in Georgetown, the word 'heritage' is as overused and debased as 'homestay' and 'eco' are elsewhere.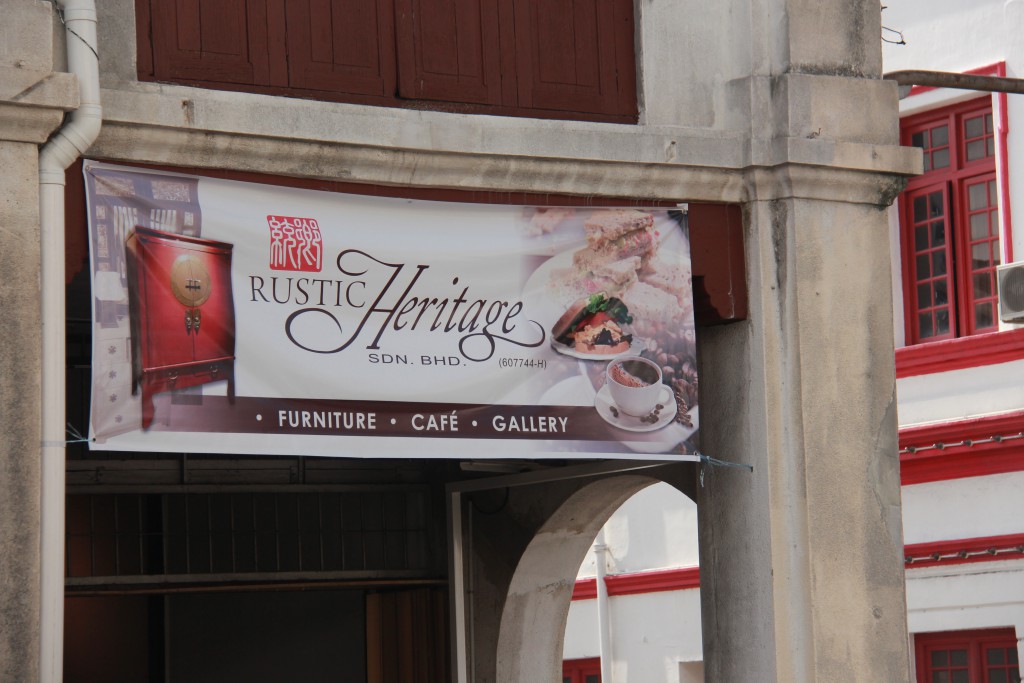 By contrast, local critics spoke of people being evicted to make way for heritage hotels, and of how some of the same traditional craftsmen used to promote Georgetown's 'intangible heritage' are no longer able to afford the rent. The dispute was best summed up by a volunteer at the Penang Heritage Trust who told me: "For them [Penang Tourism], heritage is a means to more tourism. For us tourism needs to be a way to preserve our heritage'.
While there, I stayed in one of the few inns that everyone I spoke to agreed deserved the word 'heritage', thanks to the sensitive and sustainable work they have done restoring a 200yr old Chinese Shophouse. And although in this case they did also have a great website, again I discovered and committed to it thanks to its presence on Tripadvisor. Because while just about every hotel and lodge in Georgetown bandied around 'heritage' on its website, it was only though deciphering the TA reviews that I felt I got beyond spin and the parroted buzzwords and closer to a richer, more nuanced version of the real story.
 Has Tripadvisor become the Google of travel?
A decade or so ago we learned how to read Google listings to find what we want. Increasingly Tripadvisor is assuming this position as the ubiquitous point of reference. Once again we are learning how to trawl through the multitude of reviews in order to pick up the authentic trends and patterns against the occasional flashes of vitriol. It is the point of reference.
Yes, an efficient website helps (or rather an efficient booking engine), but if I were a small hotel, I would pay most attention to delivering the quality of service and experience that drives good Tripadvisor reviews, and in the growing number of countries where Greenleaders is present, striving to be recognised here too. Recent research by Harvard and Cornell has shown such properties score on average 20% higher in their TripAdvisor rating than non-GreenLeader hotels.
One final pair of related points. Both places I stayed took great care when communicating with me by email. Every time I received a note responding to my latest query, I found myself telling my wife about the lovely message I had received. We felt sure these were good places to stay. And the personal attention present in the emails was what we received when we arrived. The online and offline worlds are increasingly blurred.
Tourism businesses should approach same Tripadvisor the same way. While the site's user generated focus means others write much of your story for you, there is still an opportunity to set yourself apart. A business owner can reply to as many reviews as they choose. Each reply is an opportunity to tell part of your story and display your own personality, to show how you deal with dissatisfied customers as well as with those who love what you are about. It is a window through which responsible and responsive companies can flourish.