In the beginning …
Thirty years ago, when the Arabian Travel Market was conceived by Reed Exhibitions, the travel industry in the Middle East looked very different, writes Kathi Everden, editor of travel trade magazine Middle East Travel and the first ATM show daily.
Still reeling from the impact of the first Gulf war in 1991, the travel industry priority at that time was to restore business confidence and counter global perceptions that the Gulf was a dangerous place, tourism was a distant mirage on the horizon.
Relaunching Middle East Travel late that year, a trip around the region revealed potential hotel growth with the announcement of the first Marriott and Holiday Inn Crowne Plaza hotels in Dubai; Forte Grand in Abu Dhabi, Royal Meridien in Bahrain as well as a growing trend for existing properties to add new executive floors – while a second golf course was mooted in Dubai.
Bahrain was firing on all cylinders with a new exhibition centre and airport terminal, and Oman and Qatar were taking early steps in global promotion with participation at World Travel Market for the first time.
---
Join us at World Travel Market London
The market leading travel and tourism event brings the whole world together in London.
Join us from 6–8 November 2023 at ExCeL London.
---
Perhaps of more importance to the local travel trade, the Arab Air Carriers Organisation announced it would start distribution of Galileo in the region, the beginning of a major shake-up in agency operations.
With reservations available on every mobile phone now, it's difficult to imagine the scenario back in the early 1990s when most agencies relied on (hand-written) airline ticketing for their principal incomes, with many tapping blue collar traffic for the majority of their business. Equally forgotten is the then requirement to 'reconfirm' flights by telephone prior to departure, failure to do so resulting often in the cancellation of that reservation.
What made the news then were developments that are now taken for granted – growth of business class provision, and developments such as seatback inflight video entertainment in all classes launched by Emirates and Virgin Atlantic. Regional aviation then was a different beast – Gulf Air (owned by Bahrain, Oman and Qatar governments) dominated. Concorde made ad hoc flights to Jeddah to fulfil summer demand, Emirates was stretching its wings with new services to Hong Kong and Jakarta, as well as London, Paris, Rome and Zurich, and Bahrain was still a popular stopover for some international carriers between Europe and Asia.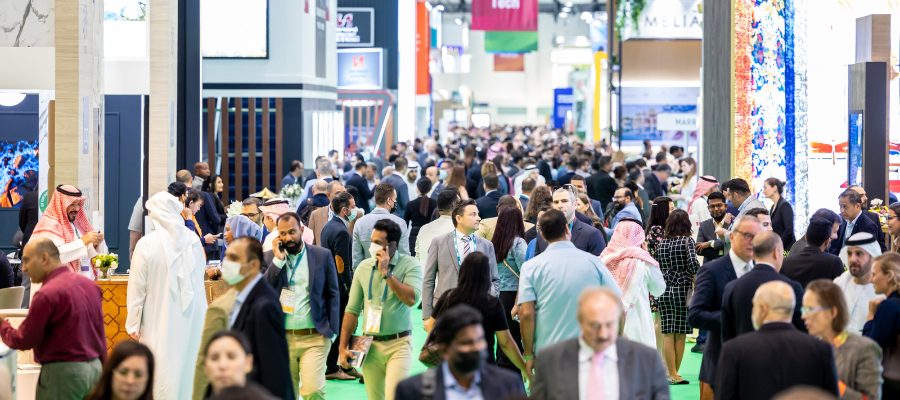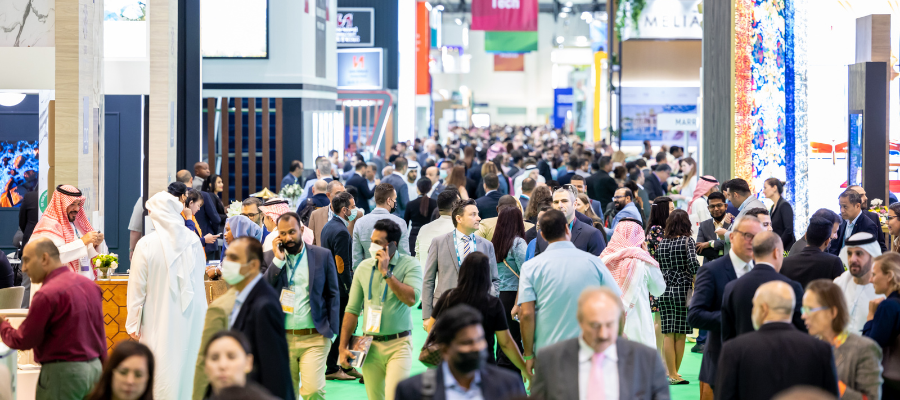 For hotels looking at new markets, the potential of the region resulted in international groups such as Forte/Meridien and Marriott investing in regional offices to serve the burgeoning Gulf markets, later to be followed by major car hire companies.
All of which proved fertile ground for World Travel Market management seeking a venue for their first international satellite travel trade show and open to a suggestion from Alan Le Coyte, publisher of Middle East Travel, that the Arabian Gulf could be that place.
After arranging meetings with key names in the regional travel market for exhibition managers Tom Nutley and Fiona Jeffery, visiting both Dubai and Bahrain to test the waters, the feeling was extremely positive for market potential, both inbound and outbound, the latter estimated at US$10bn annually according to figures at the time.
The result: Arabian Travel Market was announced in 1993, to take place between May 3-6 the following year at the Dubai World Trade Centre, and moving to Bahrain for the second show in 1995.
A policy of a regional event serving all destinations equally later proved unworkable as Dubai raced ahead as the acknowledged centre of travel and tourism for international players expanding in the GCC, and proving the incontestable favourite venue for visitors.
(In a later move, Reed launched the ATM Conference in 1996, aiming to move that event around the region after starting off in Muscat at the Al Bustan Palace Hotel, but this too fell in popularity following turns in Doha and Fujairah and was abandoned in favour of on-site seminars.)
---
Get the latest travel insights delivered straight to you
Sign up to receive the WTM newsletter and get updates direct to your inbox.
---
While success for the new show was not guaranteed, events during 1993/4 underlined the optimism that the Arabian Gulf was a region whose time was coming.
As well as talk of aviation deregulation and a coming cut in airline commission helping to focus travel trade thinking, along with the initial development of CRS for travel bookings, it was the launch of Emirates Holidays and Arabian Adventures that perhaps defined the growth of the sector.
Wholesale tour operations were new to the Gulf, while the inbound market was an ad hoc jumble of unregulated 'tours', now streamlined by Emirates as a DMC (destination management company) that offered multi-lingual, computerised reservations – highlighting a new world of choice for the travelling public.
That year between conception and the delivery of the first Arabian Travel Market marked a sea-change in the travel industry of the Arabian Gulf.
---
Don't miss out on our world-leading events
We bring travel and tourism professionals together, from around the world at our events. Discover the closest one to you and join the WTM community.
---
In Dubai, the Forte Grand Jumeirah Beach Hotel opened as the first new resort designed to tap into the global market for beach sunshine (later becoming Le Royal Meridien Beach Resort & Spa), while the new JW Marriott became only the third of this deluxe brand outside of the United States.
Gulf Air was the first regional carrier to operate the new A340 and began services to New York; Hertz entered the region through a deal with Discover the World Marketing; Emirates opened its first dedicated first class lounge at Dubai International Airport and introduced an onboard telephone service; Oman launched Oman Aviation and Qatar Airways was also inaugurated; work began on a golf course in Abu Dhabi and a third in Dubai; British Airways trialled a Family Class on routes to Saudi Arabia, DNATA joined BTI and Cunard set up a GSA network to promote cruising.
It was in this optimistic climate that ATM opened its doors – attracting 300 companies from 52 countries, with 7,255 registered visitors, 15 per cent of which were from outside the GCC. Already bigger in size than the first World Travel Market, the show epitomised the sales premise of 'right place, right time' … and the rest is history.