By Gemma Greenwood, Director, Content Inc.
In my last ATM blog I promoted the virtues of 'giving back with positive impact in the travel industry' and how I hoped it would be the sector's 2023 mantra to deliver change.
I touched on travel's power to have a positive impact, not only on the planet, but its people – guests and customers, stakeholders and partners, local communities, and crucially, employees.
We are all painfully aware of the labour shortages that emerged from the pandemic, from pilots to airport staff, travel agents to hotel workers. Terms such as 'The Great Resignation' and 'Quiet Quitting' continue to haunt us, and as we know, it's not just about the money, but rather, how workforces are treated as a collective, and as individuals.
Many will blame COVID-19 for this shift, but the pandemic only served to amplify the dissatisfaction many were already experiencing in the lead up to 2020.
It's time for a change in mindset – and this requires a new style of leadership, one that not only comes from the head, but the heart.
---
Join us at Arabian Travel Market
The market leading travel and tourism event brings the whole world together in the Middle East. Join us from 1–4 May 2023 in Dubai, UAE.
---
Today, industry leaders with successful company cultures and positive results, have a 'Heart First' approach. They not only consider what's best for their customers, but their team members, taking into consideration their emotional, wellness and lifestyle needs in tandem with the ongoing training and career progression opportunities they provide. They 'give back with positive impact' to all who surround them, and it goes without saying that this plays a major role in talent acquisition and retention success.
It's also a given that they create a company culture where diversity, gender parity and inclusion is embraced – a topic that will be discussed in detail at ATM 2023, with day three (Wednesday 3 May) welcoming speakers from Dubai College of Tourism, Evolvin' Women, IHG Hotels & Resorts and Ras Al Khaimah Tourism Development Authority (RAKTDA) to the Global Stage to discuss how 'successful workplaces are diverse and loyal'.
RAKTDA, the only body in Ras Al Khaimah to be certified as a Great Place to Work, an international body that recognises workplace engagement, will discuss its trailblazing lifestyle credits programme, an employee benefits scheme that shifts from 'one-size-fits-all' to a tailormade approach, suiting individuals, based on how they want to live their life.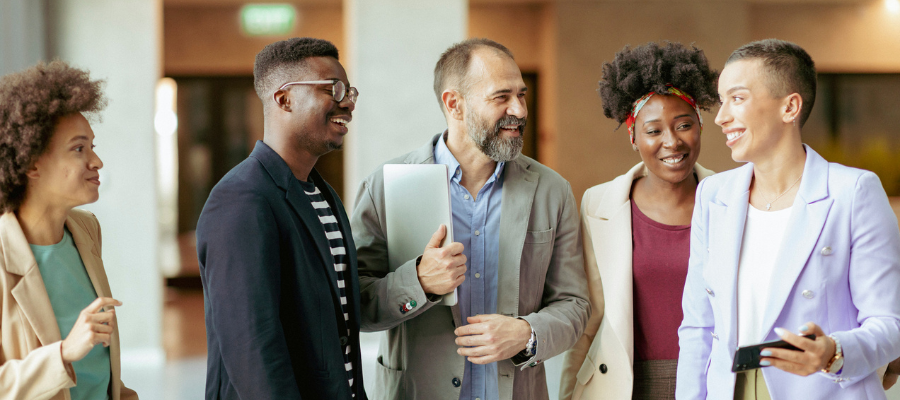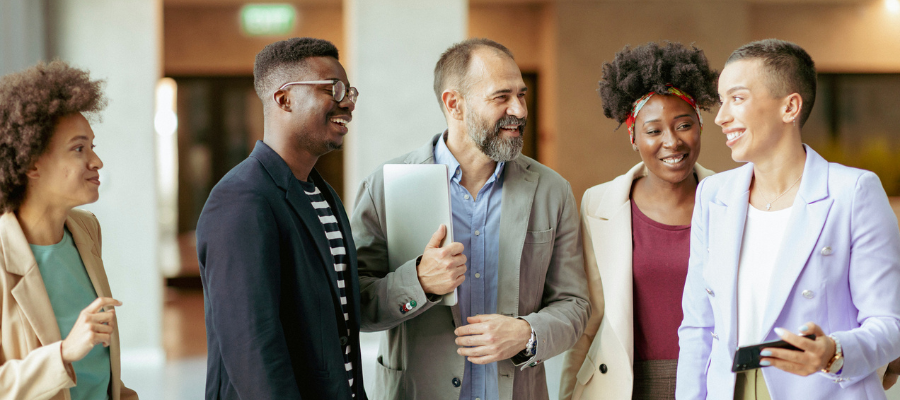 ATM's session will also look at opportunities for the sector to recruit from underprivileged communities around the world, with Assia Riccio, founder of Dubai-based Evolvin' Women and Nia Trading, leading the discussion, revealing how both entities support the development of unemployed women from underprivileged backgrounds and women farmers in developing countries. A social enterprise at heart, Evolvin' Women enables organisations to offer skill development placements to unemployed women from rural areas, where political, economic or social circumstances have prohibited or limited their access to professional development and full-time job opportunities. The grander plan is that these women can take their knowledge and experience back to their communities for positive impact.
Among the brands partnering with Evolvin' Women in the Middle East and Africa are hospitality companies Accor, Hilton, Jumeirah, IHG, Wyndham and Marriott.
On a wider scale, the Tent Partnership for Refugees, a network of 260 major businesses committed to supporting the economic integration of more than 36 million refugees forcibly displaced from their home countries, involves hospitality companies including Hilton and Marriott, alongside global consumer brands ranging from Amazon to Pepsico.
---
Get the latest travel insights delivered straight to you
Sign up to receive the WTM newsletter and get updates direct to your inbox.
---
In September last year, in an incredible show of collective 'Heart First' leadership, Tent announced new commitments to hire 22,725 refugees in full-time positions in the US. Of those, 1,500 will be hired by Hilton and another 1,500 by Marriott. It's a feel-good win-win for all, says Hamdi Ulukaya, CEO of Chobani and founder of Tent. "These companies will benefit from welcoming these hard-working, loyal, and resilient individuals – but my hope is that this is only the beginning. As refugee crises start to fade from the headlines, companies must recognise that hiring refugees is not only the right thing to do, but also the smart thing to do."
Heart-first leadership is not a new approach but resonates more strongly than ever before in an era where employees have drastically shifted their workplace expectations based on values, ethics, being seen and heard as an individual, and much more.
They value a leadership culture that champions empathy, humanity and authenticity, rather than free gym membership thrown into their package to tick the token 'wellness' box.
Skift's recent Megatrends Report highlights how the industry is currently adapting to new workforce dynamics, one where demand and supply are mismatched. Noting 'The Changing Face of Human Capital in Travel', it provides many examples of "creative" HR strategies, yet none demonstrate a truly holistic Heart-first approach that ultimately, drives employee engagement and satisfaction.
It's clear that travel and tourism leaders are in general, creating diverse and values-driven workplaces, but there is more work to do when it comes to retention.
The next step is to lead with heart, building rewarding relationships based on trust, empathy, equality and respect, which ultimately, creates a more purpose-driven organisation.
When leaders are empathetic, 86% of employees can better handle work demands, according to a study by Catalyst.
So, it's time to listen, and to tell stories that resonate and inspire; communicate, and to make genuine connections; be human, and to show vulnerability; and lastly, create a culture of safety and empowerment.
Leading with the heart as much as the head is good for business!
Dutch hotel company CitizenM is also moving into the metaverse having bought a virtual space in a game called the Sandbox. Here, it will connect with players, explore marketing opportunities and even raise funds to build a real-world property.
The list of metaverse examples for travel and tourism is endless, with Barbados opening a new virtual embassy, South Korea launching a metaverse replica of its capital city, Seoul, and the island of Tuvalu in the South Pacific building a digital version of itself to preserve its history as it faces erasure due to climate change. "As our land disappears we have no choice but to become the world's first digital nation," Tuvalu's Foreign Minister Simon Kofe told the COP27 climate summit last year. With the country's land, ocean and culture its most precious assets, no matter what happens in the physical world, they will be protected in the cloud, he added.
From staff training to virtual guest experiences to digital twins, these, and many more examples of useful applications for the metaverse will be discussed at this year's Arabian Travel Market, taking place at Dubai World Trade Centre from May 1 to 4.
Experts in this field will debate The Future of Travel and Tourism in the Metaverse, looking at how it can play a key role in advancing the industry and how stakeholders can be part of this new world. The session will be moderated by Karl Escritt, the CEO of Like Digital & Partners, an expert in delivering digital transformation projects for world-leading brands including Atlantis the Palm, One&Only, Vodafone, McLaren, British Airways, The Macallan and Majid Al Futtaim.
He will be joined by Emanual Erden, Web3 and Metaverse Consultant at exclusible, with expertise in creating metaverse products for luxury brands including Fortune 500 companies, as well as digital twins for destinations; Gauthier Guillaume, Founder and CEO at GG&Grace International and GraceVirtualReality (GVR), creator of virtual reality tools for the hospitality sector with a mission to "revolutionise the guest experience" through VR and AR innovations; and Joël Kremer, Partner, Moyosa Media, which builds 3D spaces, from showrooms to galleries for retail, the automotive industry and cultural attractions.
This panel session will discuss what the metaverse is, and what it isn't; the pros, the cons, and the possibilities; and why some travel and tourism entities are reticent to jump on the bandwagon.
Whether you are on board or sitting on the fence, it's worth noting that metaverse platforms grew by 15 million users year-over-year in Q3 2023 to 520 million monthly active users (MAUs), according to a report from the analyst firm Metaversed.
As Mckinsey & Company highlights in its Value Creation in the Metaverse report, "with its potential to generate up to $5 trillion in value by 2030, the metaverse is too big for companies to ignore".
Don't miss out on our world-leading events
We bring travel and tourism professionals together, from around the world at our events. Discover the closest one to you and join the WTM community.
---