This year will see a record 27.2 million passengers take a cruise and more than 27 new ocean, river and specialty ships make their debut, the latest statistics from Cruise Lines International Association (CLIA) reveal.
While North America and Europe remain the largest source markets, accounting for 50% and 27% of all passengers respectively, the 'Rest of the World' – which  contributes the remaining 23% and includes major outbound leisure travel growth markets such as the Middle East – is catching up, with the number of cruisers increasing at a rapid rate year on year, according to the association's '2018 Cruise Industry Outlook'. Its share of the global cruise market has rocketed 332% in a decade, from 8.5% in 2006 to 23% in 2016, and continues to grow.
As one of the fastest growing, tourist-generating markets globally, the Middle East is a crucial 'Rest of the World' source of cruise passengers going forward.
Statista predicts the region will have the highest growth rate of outbound tourism in the world this year, reaching 8%, while the World Travel and Tourism Council (WTTC) predicts expenditure on outbound travel to reach $165.3 billion by 2025.
The potential does not end there – more than 50% of the Middle East's population is aged 18 to 34, Think With Google research reveals – a demographic CLIA has identified as the growth market to watch, with more Millennial travellers looking for experiential cruises, at sea and on the river.
If this is not enough to convince you the Middle East is full of would-be cruisers, then consider this: "Across the GCC, Millennials tend to be higher spenders than their global peers, and travel is a particularly popular and motivating sector", says Forbes.
Millennials in Saudi Arabia and the UAE spend two-and-a-half times the global average on a typical trip, and the region's travel industry is already benefitting from their spending power.
With more cruise ships sailing the seven seas than ever before and the Middle East identified as a major 'Rest of the World' source market, there has never been a better time for the region's travel industry to really 'jump on board' (excuse the pun) this trend.
Although cruise is a relatively new leisure product in the Middle East, several major travel firms across the region are selling it well and many more are looking to take advantage of its potential.
They are also realising that to maximise revenue and commission-earning opportunities, they need the right technology in place, empowering their frontline staff to package cruise efficiently and effectively, giving them more time to focus on customer service.
This calls on travel technology providers to listen to the industry's needs and respond with innovative solutions – tools that drive productivity, boost sales through multiple distribution channels and crucially, improve the user experience, from both a B2B and B2C perspective.
Traveltek opened an office in Dubai last year and has since been speaking to major travel firms about their cruise business requirements. To find out more about how we've taken this feedback on board and the role Traveltek can play in helping the trade make the most of the outbound cruise market, don't miss this year's 'Sea of Change' seminar at ATM. I'll be joined by other cruise specialists on the Global Stage on Tuesday 24th April, from 3.20 to 4.30 pm. I look forward to seeing you there.
Guest Author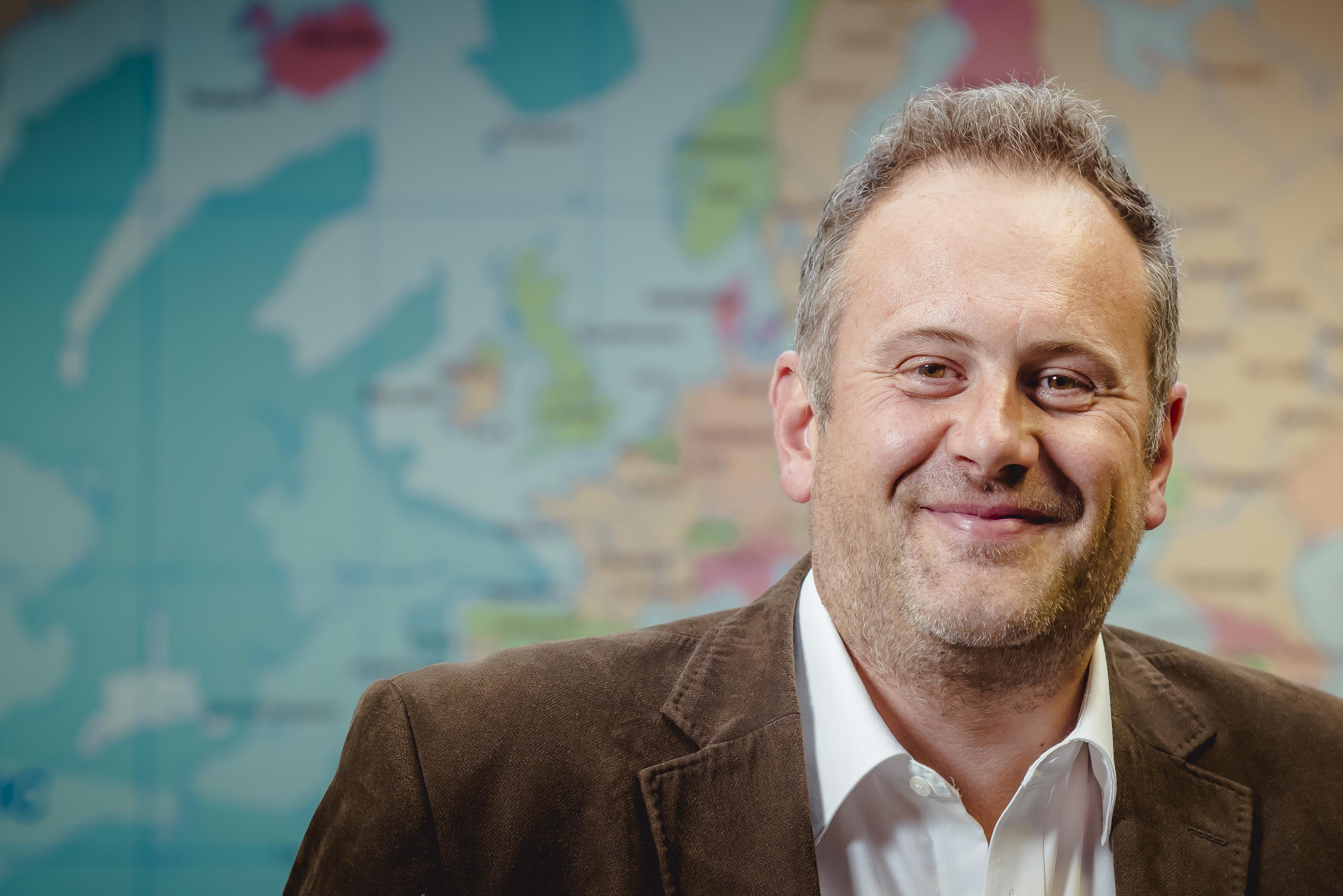 Peter Whittle is Global Sales Director at Traveltek Group Ltd, which is widely recognised as one of the world's leading travel technology providers. A pioneer in its field, the company has been delivering cutting-edge solutions to travel agents, tour operators and wholesalers for almost two decades. The Glasgow-headquartered company, which has offices in the Midlands (UK), Sydney, Miami, Dubai, Hong Kong and Singapore, offers a comprehensive range of finely-tuned products that meet the unique needs of the global travel trade, helping companies remain top of their game in today's fiercely competitive marketplace. Traveltek's unrivalled portfolio features dynamic packaging solutions; consumer-facing websites; integrated booking platforms for staff and clients; back-office systems that produce bookings reports and client documentation; a CRM to manage clients and enquiries; a tour operating platform that controls pricing and distributes contracts; and an API that connects travel companies to a global database of leading travel suppliers. Traveltek is the industry's leading provider of cruise booking solutions, empowering the trade to hand-pick every component of a customised cruise itinerary and sell it as one package. Recognised as the 'World Leading Dynamic Packaging Solutions Provider' at the World Travel Awards in 2014, 2015, 2016 and 2017, Traveltek offers its valued travel partners bespoke solutions that help them work smarter, improve their bottom line and enhance customer experience and retention.
For more information, visit www.traveltek.net