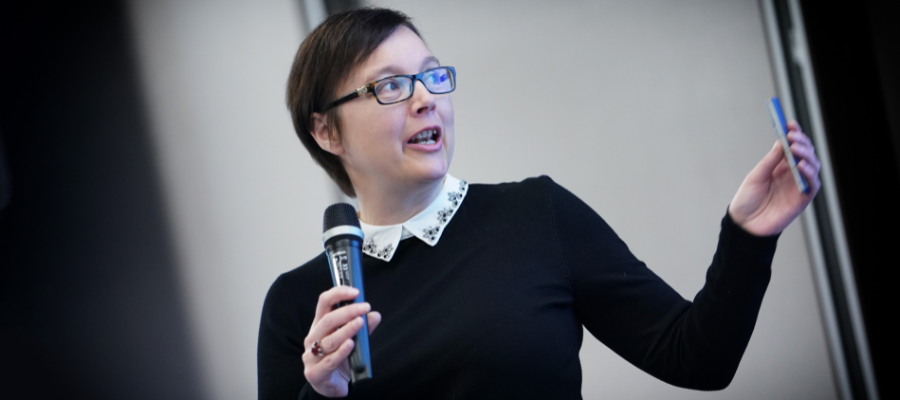 By Caroline Bremner, Senior Head of Travel Research, Euromonitor International
One question that we get frequently asked at Euromonitor International is will consumers pay more for sustainable travel products and services, especially now in the cost-of-living crisis? This is against a backdrop of global inflation expected to spike at 8.3% in 2022, almost double the previous year.
The reassuring news is that 58% of travel professionals say that their customers are still willing to pay, according to our Voice of the Industry: Travel Survey.
Sustainability resonates with consumers, but businesses lag behind
Despite rising costs, sustainability remains important to consumers, where 66% globally are concerned about climate change in 2022, an increase of 11 percentage points compared to 2015, according to our Voice of the Consumer: Lifestyles Survey. Latin American consumers are the most concerned with a high level of engagement of 74%.
However, there is a disconnect in how travel businesses are responding to these consumer concerns. Just 26% of travel businesses are investing in sustainable products and services for consumers, whilst only 22% are investing in sustainable operations through transitioning to renewables, reducing waste or banning single use plastic. Whereas, a higher proportion, 44%, are focused on growth innovation such as building new products, diversifying source markets, new sales channels, mergers and acquisitions, an increase of 7 percentage points over 2021/2022.
European start-ups embed net zero from the get-go
Europe tops Euromonitor's Sustainable Travel Index, accounting for the top 20 positions in 2021. It is therefore not surprising to see start-ups going all out with their sustainability credentials.
Goodwings from Denmark is tapping into the need for transitioning to net zero travel. As a certified B Corp travel platform, it facilitates business travel with net zero emissions, promising to reduce its clients' carbon footprint by 85% through carbon tracking and removal through reforestation schemes.
Travel tech start-up Whereverly from Scotland empowers locals to create authentic, sustainable products and services for visitors through its technology through co-creation. The company creates apps and websites for destinations like the North Coast 500 that leverage IoT, AI, 3D imaging and augmented reality. The tool also helps in the fight against over-tourism through visitor movement analytics.
---
Get the latest travel insights delivered straight to you
Sign up to receive the WTM newsletter and get updates direct to your inbox.
---
North American start-ups tackle inclusion and decarbonisation of air travel
The Original Original in Canada mark helps travellers to book experiences through Indigenous-owned businesses in Canada. The brand puts diversity and inclusion front and centre in line with consumer-centric products and services. The programme also emphasises Indigenous Peoples' stewardship of the land, offering travellers an alternative to participating in unsustainable mass tourism.
In the US, Avelia enables companies to purchase Sustainable Aviation Fuel for their flights using a block-chain powered book-and-claim model for business travel. Its backers—Shell, Accenture and American Express Global Business Travel —hope that the program will lead to decarbonisation of air travel at scale and accelerate the transition to net zero.
Future success depends on the speed and scale of sustainable transformation
Despite the challenges of recent years from the pandemic to the cost-of-living crisis, travel businesses continue to engage more and more with the official pathway to net zero, starting with the 17 Sustainable Development Goals. In 2022, 56% of travel professionals said that their business is adopting the SDG blueprint to steer their environmental and social sustainability efforts.
However, there are areas where much work needs to be done, starting with carbon offsetting, where 27% conduct any form of carbon tracking, while 29% provide a carbon tracking tool for their consumers according to the Voice of Industry: Travel Survey.
Recent initiatives by Google and Skyscanner through the Travalyst coalition to be transparent about carbon emissions for air travel at the time of search/booking are likely to be a catalyst for more businesses to follow and scale the use of carbon reporting.
No time to waste in the face of the climate emergency
From our research, we see that sustainability is no longer a 'nice to have', it's a must-have that consumers expect and will be fundamental to the future success of travel businesses, helping to create a thriving business model with a heart. By doing so, this protects the triple bottom line – putting people, planet and profit on a level playing field – and not forgetting biodiversity.
Already we see many old and new businesses that are adopting science-based targets and net positive impact strategies, starting the long, but necessary, transition to net zero emissions by 2050. Although as the recent COP27 in Egypt showed that consensus on the right ways to tackle the climate emergency are not a given, despite previous pledges.
There are, nevertheless, quick wins such as accelerating the switch to renewable energy and abolishing single use plastics, as well as tackling the more challenging areas of scope 3 emissions across the entire supply chain.
It is therefore important for businesses to take bold steps now with their innovation strategies. Embracing such sustainability initiatives on the consumer side or operational side will help to guarantee long term success for the communities and fragile ecosystems that depend on tourism all over the world.
---
Download Euromonitor's white paper on Travel and Hospitality: Global Outlook and Innovation Guide here.
Find out more about Euromonitor's new Sustainability Practice here.
---
World Travel Market London is where travel and tourism companies can promote their products as a paid-for opportunity. If you'd like to showcase your product, get in touch with the WTM London Sales team.