As we start a new year, full of good intent, the travel industry is looking at what it can 'do better' in 2023.
The trends of 2022 that continue to dominate ultimately centre on what we as consumers, employees, and indeed, leaders of companies now value. These include authentic and human-led experiences, responsible tourism and business practices, fairness and equal opportunities (not only in the workplace, but across communities), plus a desire to achieve a balanced lifestyle – preserving physical and mental health.
All of these universal values point to a new way of conducting business – one that will not only guarantee financial gains, but perhaps as importantly, emotional satisfaction and a sense of purpose.
That's why I believe the 2023 mantra for industry success should be 'to give back with positive impact'.
With the industry only just accepting that greenwashing is most definitely 'out' and positive, long-term strategies for positive action, is 'in', we can see a handful of pioneers across multiple sub-sectors emerging.
With the UAE set to host COP28 in 2023, the year the region's leading travel trade show, Arabian Travel Market, celebrates its 30th edition, event organiser, RX Global, has announced a Net Zero Pledge for the company and the show. It has committed to 30 long-term goals working towards net zero, that significantly, not only focus on climate action, but responsible consumption and production, social pledges regarding equality, and economic promises relating to "decent work and economic growth". In addition, 'Working Towards Net Zero' will be the official ATM Dubai 2023 theme running throughout the show and all conference discussions.
---
Join us at World Travel Market London
The market leading travel and tourism event brings the whole world together in London.
Join us from 6–8 November 2023 at ExCeL London.
---
In the region, Saudi-based Red Sea Global (RSG) stands out as a trailblazer of large-scale regenerative tourism projects and its tagline – 'for people and planet' – says it all. The developer behind The Red Sea and Amaala giga projects is committed to delivering a positive impact on the environment and local communities, and recently unveiled new standards in transparency and accountability in its annual Sustainability Report. External appraisals of ESG performance saw RSG become the first development in the Middle East to secure platinum certification under the globally-recognised standard for green construction, LEED for Cities. It achieved excellence in governance, with an ESG score of 91% according to the Global Real Estate Sustainability Benchmark (GRESB); signed an MoU with Ethmar and Ghoroos to support local communities, such as through agricultural development opportunities; and rolled out a Vocational Training agreement to support local talent.
Globally, a recent ESG (Environmental, Social, and Governance) in Travel and Tourism – Thematic Research" report by GlobalData Plc, cited Aéroports de Paris (now Groupe ADP), Air France KLM, Booking Holdings, Carnival Corporation, Comcast, East Japan Railway Company, easyJet, Europcar, Expedia Group, IHG Hotels & Resorts, International Airlines Group, Marriott International, Melia, Royal Schiphol Group, Walt Disney, VINCI, and Wizz Air, among the leading public companies focusing on ESG in the travel and tourism sector. In the private sector, Europe dominates, with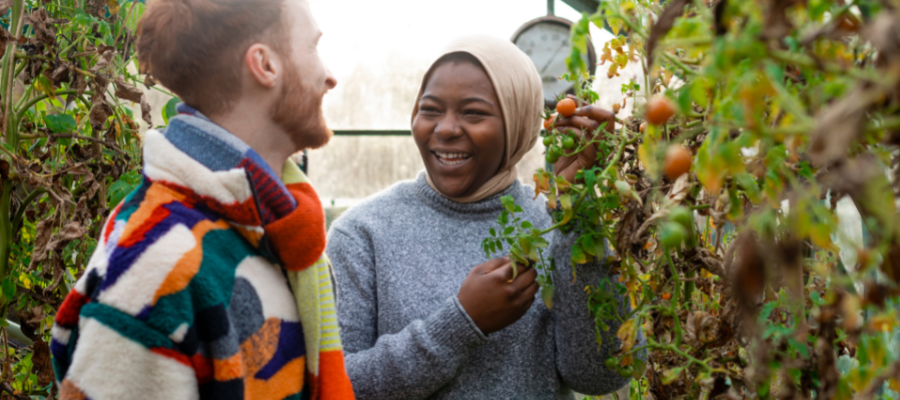 Deutsche Bahn, G Adventures, Hurtigruten, Intrepid Group, Ponant, Responsible Travel and Sawday's all highlighted.
An experience-driven tour operator, Intrepid Travel has become known for immersive group trips that leave a legacy for travellers and communities. Its not-for-profit organisation, The Intrepid Foundation, helps improve the livelihoods of vulnerable individuals and communities across the world through skills training, lobbying for gender equality and creating jobs through community based experiences. It has contributed nearly $7.4  million to more than 135 community organisations since 2002.
Another UK-based firm, Sawday's, encompassing an accommodation booking platform and a glamping directory, Canopy & Stars, was founded on principles of slow travel and social and environmental responsibility. It ranks highly on the B Corporation index for its responsible approach to employee welfare – staff own a 52% share of the business with the Sawday family and the company's charitable trust owning 24% each. The company has committed to planting one million trees by the end of 2025.
But as is often the case when we look at innovations and progress globally, it is other sectors that we can look to for the greatest inspiration in terms of how far a 'give back with positive impact' approach can go.
---
Get the latest travel insights delivered straight to you
Sign up to receive the WTM newsletter and get updates direct to your inbox.
---
In the fashion industry, apparel brand Patagonia is a stand-out contender: 98% of products are made from recycled materials; 75,000-plus workers benefit from participation in the Fair Trade programme; 100% of electricity needs in the US are met with renewable electricity. And this is just scratching the surface, with the company revealing this month it had developed a sustainable washing machine with Samsung.
Global brands recognised for their social impact include the big hitters, with the likes of Adidas, Ben & Jerry's, CBRE, Disney, Google and IKEA all featuring in the Sustainability Mag's top 10. At top slot is Lego, which has partnered with the World Wildlife Fund to source responsible materials for production. In 2015, it pledged $15 million to reduce its carbon footprint over the following 15 years and in 2018, introduced a line of products made of bioplastic from sugarcane. The energy Lego uses to manufacture its toys is derived entirely from wind power.
Paying it back – or forward for that matter – is not only the foundation for success, but that much sought-after feel-good feeling, as the F&B industry has proven. In the US, a standout example is Everytable, which is on a mission to ensure very American citizen has a healthy meal at a low cost – importantly, lower than the price of a not-so-healthy Bic Mac, recognising that fast food is often the cheapest option for low-income individuals. It doesn't stop there – the company also helps citizens become an owner of an Everytable restaurant, working with the governments to offer subsidies, offering cheap loans, and providing training. Everytable also runs a pay-if-forward project, enabling customers to buy a meal for someone else.
It's a successful model because it is heartfelt and offers a positive customer and community experience.
The feel-good factor never goes out of fashion – it's time to give back – in fact, in 2023, it's well overdue.
---
Don't miss out on our world-leading events
We bring travel and tourism professionals together, from around the world at our events. Discover the closest one to you and join the WTM community.
---