By Mark Frary, Co-Founder, Travel Perspective
There are a lot of countries around the world where the Covid pandemic has largely been forgotten with life returning to (almost) normal.
However, the country of Japan is only just beginning to make small steps to return to normality, at least as far as inbound travel is concerned.
Before Covid, the country had been enjoying a tourism boom. In 2019, Japan welcomed almost 32 million tourists, with a record 424,279 coming from the UK. Ten years earlier, the number of tourist arrivals in the country had been just 6.8 million.
With concerns about Covid spreading around the world, Japan closed its borders to tourists just ahead of the crucial peak cherry blossom season in 2020. By 2021, the number of international visitors to the country had slumped to less than 1% of the 2019 figure.
In order to keep interest in the country while international borders were closed, the Japan National Tourism Organisation started producing a monthly newsletter providing the information on Japanese travel, as well as travel inspiration to industry professionals. The JNTO also refreshed its trade website.
"In addition to this, we've also been introducing a number of industry tools and industry contacts necessary for travel product development, on our newly renovated trade site," a JNTO spokesperson told World Travel Market. "Above and beyond this, we've been maintaining all avenues of communication with our travel industry partners, assisting them in answering any queries and making sure they will be able to recommence activity as quickly as possible once travel to Japan reopens fully."
The closure of the country's borders had popular support from the Japanese people and the authorities were unwilling to lift the restrictions too soon, particularly ahead of elections in the country in July when a spike in Covid could have been a guaranteed vote-loser for the political parties.
Japan started the slow process of reopening on 10 June this year when it began to allow tourists on fully escorted package tours to enter the country. However visitor number were capped at 20,000 a day and all arrivals needed to have a valid visa, because of the suspension of the country's visa waiver programme.
The announcement of the limited opening in June brought welcome relief to Japanese travel specialists, such as InsideJapan Tours. In 2019, the company saw its biggest ever year for travel to the country with over 14,000 passengers, boosted by a hugely successful Rugby World Cup programme.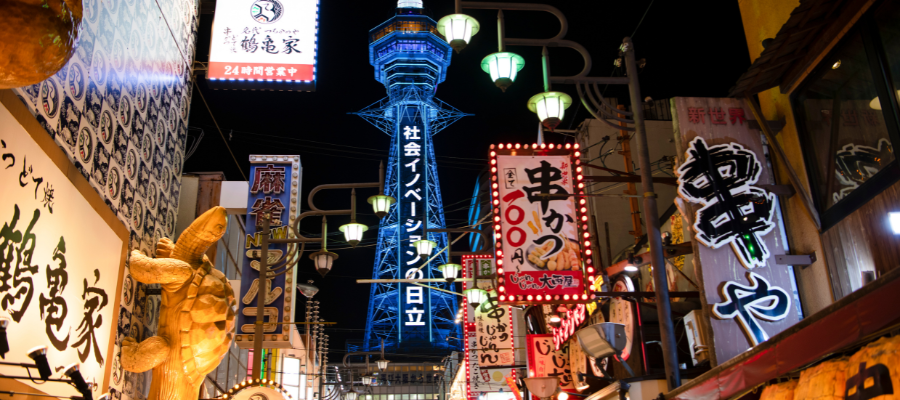 The independent Japan travel specialist's co-founder and co-director Alastair Donnelly said, "Japan's closed borders and lack of travel for over two and a half years has of course been extremely challenging for the business. As such, we decided to search for a partner to invest in Inside Travel Group – the umbrella company for InsideJapan and InsideAsia Tours – and after a long process, we finally found the right people to work with bringing in new funds from a family investment office called Blandford Capital. Blandford has not only brought money into the business, but also strong support and belief in what we do and stand for, backing our vision for a more sustainable approach to travel and our goal of achieving B-corps status. And not forgetting of course our multi award-winning 'cultural adventure' style of travel that we have built our reputation on."
Donnelly said travellers who booked with InsideJapan before the borders slammed shut have remained loyal, with 60% of people retaining their bookings. The announcement of the partial reopening saw a steep increase in bookings at the company and in June it enjoyed the highest sales of any month since before Covid with sales of group tour seats exceeding pre-pandemic levels.
On 7 September, the slow relaxation of Japan's Covid border closures has taken another step forward and tourists on non-guided packaged tours are now allowed enter the country, although such tours still need to be booked via travel agencies or tour operators. Travellers to the country will also still need a visa.
In addition, arrivals will no longer be required to submit a negative Covid-19 PCR test 72 hours prior to their scheduled departure time provided they have a valid vaccination certificate which shows they have received three approved vaccination shots.
The daily cap on arrivals has also been increased to 50,000.
A date for fully relaxed rules on entry for independent travellers has not yet been set, however.
"For fully independent travel into Japan to resume, we recognise that the current requirement to have an organisation in Japan supporting visitor visas will have to be removed, both inside and outside of leisure travel," the JNTO spokesperson said. "With so much pent-up demand and expectation on the side of the travel industry, we optimistically await the Japanese government's decision."
InsideJapan's Donnelly said, "The issue for us as a tour operator and customers right now is that of tourist visas, especially from a UK perspective. Whereas Japanese embassies in the US allow for an online process, the visa office in the UK has introduced a cumbersome postal and in-person process which does not allow for current demand. As a licensed tour operator with huge demand for autumn travel, we hope that the process is a crease that will be ironed out soon."
With further reopening on the cards, JNTO is now starting to engage more with the travel trade again.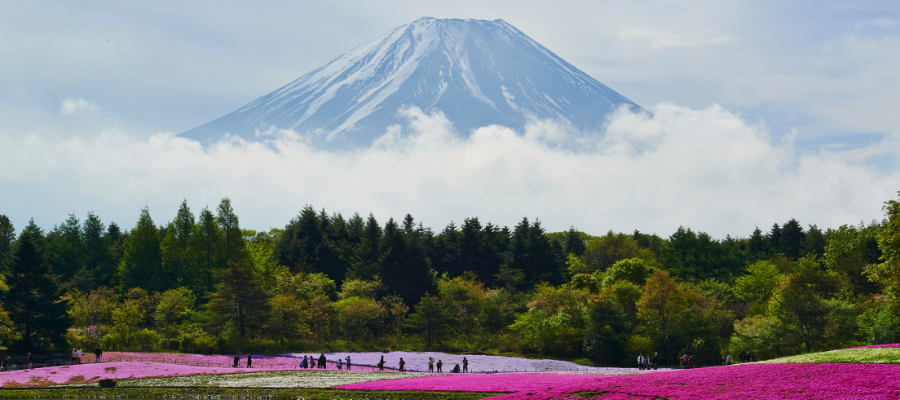 "We are pleased that the border measures have been relaxed. It is gradual, but it is a step in the right direction in order to resume accepting international tourists in earnest. JNTO will of course be keeping communications open with our travel industry partners to ensure the accommodation to these changes runs as smoothly as possible," the JNTO said.
Later this month it will hold the Visit Japan Travel Mart and MICE Mart trade fairs in the country.
"These will be the first opportunities since the pandemic for buyers from abroad to attend in person, in Japan, with over 50 travel industry attendees making their way to Japan to participate in workshops and familiarisation trips," the JNTO said.
The organisation is also working on promotional campaigns with both Japan Airlines and All Nippon Airways in order to rekindle interest in visiting the country.
InsideJapan's Donnelly said that those tourists who have already returned to Japan are finding the experience better than ever.
"Once you're in, travelling in Japan is pretty much the same as before Covid, just without the crowds of tourists," he says. "Despite the remaining restrictions and potential to cast an image suggesting that Japan doesn't want people to visit, our early travellers are finding the welcome to be warmer than ever."
---
Visit World Travel Market London 2022 to learn more about the latest trends and industry updates from leading travel experts. Secure your spot today!
---