Speakers
Gemma has 20 years' experience as a journalist, editor and corporate and crisis communications consultant. She has worked for a range of major newspaper titles and business publications during this time, spanning three continents – Europe, the Middle East and Australia – and has developed a reputation as a leading commentator specialising in travel, tourism and hospitality. In the Middle East, she is well known for her work with the region's largest annual industry event, Arabian Travel Market (ATM). Since 2010, Gemma has curated the ATM conference programme and moderated several high-profile sessions featuring industry leaders. She has also worked in partnership with GT Media ME to edit the highly regarded ATM Yearbook and more recently, the first World Travel Market London annual to celebrate the event's 40th anniversary.
As Director of Content Inc., Gemma provides corporate communications services to key clients across the UK, Middle East, Africa and Asia, including Accor, dnata, Dubai Tourism, The First Group, Rotana and VisitBritain, and has also developed expertise in the fast-growing halal tourism sector, working with specialists including Rihaala.com, Serendipity Tailormade, Tripfez, Salam Standard and more. Content Inc. also supports PR agencies in the UAE and Saudi Arabia with high-quality editorial content and delivers media and crisis communications training, with recent clients including Accor and Atlantis The Palm in Dubai.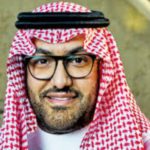 Fahd Hamidaddin is Chief of Investment, Strategy and Tourism Marketing, Saudi Ministry of Tourism. In this role, Fahd is responsible for developing and promoting Saudi Arabia's diverse and dynamic tourism sector, positioning the Kingdom as one of the world's leading tourism destinations and attracting 100 million annual visits by 2030. He played an instrumental role in opening Saudi Arabia to international tourism when the new e-visa was launched in September 2019.
Formerly, Fahd was Chief Commercial Officer at King Abdullah Economic City (KAEC), where he led the Destination Management Office and spearheaded marketing, corporate communications and sustainable development projects. Before joining KAEC, Fahd was Chief of Marketing & Competitiveness at the Saudi Arabian General Investment Authority (SAGIA), where he won five international awards for communications and advertising campaigns, and online marketing strategy.
Fahd is a member of the Board of Trustees for Prince Mohammad bin Salman College for Business and Entrepreneurship. He also sits on the board of the General Authority for Conventions and Exhibitions and on several government committees.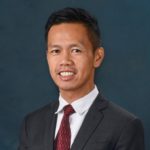 Keith Tan took over the reins of the Singapore Tourism Board just under a year ago. He joined STB from his role of deputy secretary of policy at the Ministry of Defence. Tan joined the Singapore Tourism Board midway through its 2016-2020 travel marketing strategy, which focuses on stories, fans and channels.