Speakers
World Travel Online (WTO) was the 1st and still the leading outbound travel portal on the China Wide Web providing destination information in Chinese to the entire outbound travel trade and millions of Chinese travellers completely FREE.
CBN Travel & MICE is an experienced and professional Travel Management Company (TMC) with over 20 years' experience with focus on outbound travel from China.
Over the years, Adam has been leading CBN teams in supporting hundreds of foreign destination promotion authorities on the national, regional and local level as well as companies in or serving the travel and tourism industry from airlines to airports; from attractions to accommodation providers with successful country entry and marketing strategy in China.
Adam has been invited to speak during numerous international travel exhibitions and tourism summits as well as being interviewed by news media both online and offline.
Dr Wu was awarded the Honory Award for his dedication and contribution to the outbound travel from China.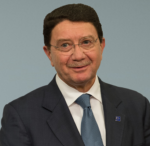 Taleb Rifai was the Secretary-General of the World Tourism Organization heading the (UNWTO) since 2009 for two consecutive terms, ending in January 2018. Mr. Rifai has an extensive background in international and national public service, the private sector and academia.
Before his election as Secretary General of the UNWTO, he was Assistant Director General of the International Labour Organization (ILO), based in Geneva .
Prior to assuming his responsibilities as an International public servant ( 2004 – 2018 ) in Beirut, Geneva, ( ILO ) and Madrid ( UNWTO ), Mr Rifai held several Ministerial portfolios in the Government of The HK of Jordan (1999 – 2004). First as Minister of Planning and International Cooperation, then in 2000 , Minister of Information and spokesman for the Government and Minister of Tourism and Antiquities. As Minister of information, he led the major restructuring of Jordan Television (JTV).
Helen Shapovalova is an entrepreneur and Ukrainian business society activists, who was at the core of developing the modern tourism industry in Ukraine since early 1990s.
She has more than 28 years of experience in managing travel companies (with particular focus on Asian markets), investment projects, business development as well as international relations including collaboration with UNWTO, BSEC, CEI, etc.
During last 10 years, she participated in a number of the most reputable business associations effectively shaping Ukrainian state policy in the field of tourism.
In 2011-2014 she chaired the State Agency of Ukraine for Tourism and Resorts and on that position made input to the EURO 2012 successful holding. Her key achievements also include signing the ADS Memorandum between Ukraine and China, which facilitated group visits from China to Ukraine and also instituting the visa regime liberalization for Chinese citizens entering Ukraine – "e-visa", which is now available for 52 countries.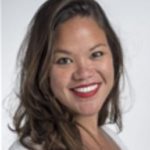 Lisa started her tourism career at United Nations on tourism development project for Sub-Saharan Africa. Eager to understand all parts of tourism, she broaden her experience to travel agencies, and to the hospitality industry where she held several sales and marketing roles and worked on several hotel openings at Pan European level.
She was amongst the first tourism professionals in Europe to develop international tourism strategies for retail, at a time when few companies embraced the opportunity of the international traveller. As Head of the Asian markets in Spain's leading department store, the business from her markets consistently grew with triple digit growth over 3 years.
Currently she is working on development the tourism of new retail outlet venture, VIA Outlets, a portfolio of 11 premium fashion outlets, and also serves as Advisor at the World Travel and Tourism Council.
Enthusiast and driven, she thrives on international projects, feels strongly about people development and has strong work ethics.
HCG International Travel Group is the new name of Beijing Hua Yuan International Travel Service which was among the first batch of Chinese tour operators approved by CNTA back in 1993 for outbound travel from China with AAAAA rating and is one of the Top 100 Travel Companies in China.
2014 Ctrip became the largest shareholder of Huan Yuan International Travel Service and rebranded it as HCG International Travel Group in 2019.
ETI-holidays has been the famous brand of Hua Yuan and HCG International Travel Group covering group travel, FIT, business travel, MICE, luxury tours, and providing Chinese travelers with reservation for overseas accommodation, international flights and visa application etc. with over 6500 travel agents in hundreds of cities throughout China.
Tony Ong was the CIO of Hua Yuan International Travel and now the Chief Business Officer of HCG International Travel Group as well as the General Manager of its Overseas Business
Tony graduated from Malaysia Systematic College with the major of Finance and Security. Apart from professional business negotiation skills, he has the acute business sensitivity. A polyglot, he is proficient in Mandarin, English, Cantonese, Malay, Minnan, etc., contributing tremendously to the company's worldwide procurement.