By Pippa Jacks, group editor, TTG
With news every day now of mass redundancies in the UK travel industry – and with consumer confidence in booking outbound or inbound travel at an all-time low –TTG Media is calling upon the sector to get behind the #SaveTravel campaign to ensure our voices are being heard.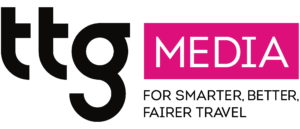 The #SaveTravel campaign seeks to make the UK government recognise and respond to the unique challenge facing travel companies large and small, having paid out millions in refunds, and with little prospect of earning any real income until next year for many businesses.
We desperately need the government to understand that the crisis facing the sector isn't about whether or not British holidaymakers can get some sun this year.
This is also about business travel, about the UK's trade connections with the world, and about preventing hundreds of thousands of travel professionals from being on unemployment benefit in a few months time.
The outbound and inbound travel sectors combined contribute £65 billion a year to the UK economy.
The World Travel & Tourism Council estimates that with international visitors almost at a standstill, the pandemic is currently costing the UK £420 million per week.
Abta's recent research shows almost 40,000 jobs in the outbound sector have already been lost or at risk, with the collapse of STA Travel last week just one recent example. This rises to 90,000 when factoring supply chains into the equation. And hundreds of thousands more will be lost over the coming months if the government doesn't step in.
It tends to be the big players – the airlines and the major tour operators – that make the headlines when they announce redundancies and cuts, but there are thousands of smaller companies, including high street travel agencies, independent tour operators, and self-employed homeworkers, who are also on the edge.
So, what are we asking for?
Firstly, a more workable approach to travel restrictions and quarantining and to be given more notice about changes; countries being turned off and on with less than two days' notice just isn't sustainable. Effective testing on arrival has emerged as a much better solution.
We're also asking for an extension to the furlough scheme, recognising that many travel businesses won't make any money until next year now. This would prevent thousands from becoming unemployed.
And we're asking that the government offers a holiday on the Air Passenger Duty normally charged on air tickets, to help with pricing and to stimulate demand, similar to the Eat Out to Help Out initiative.
We've now amassed more than 10,000 signatories on our letter to Grant Shapps and Rishi Sunak, with the backing of all the major trade bodies in travel including Abta, Airlines UK, the ITT, and UKinbound.
We'll be delivering the letter to parliament when they return from recess on 1 September – and if you haven't already signed it, we'd appreciate your support.
We've also been asking travel professionals to contact their local MP to raise awareness of the impact on jobs and individuals in their own constituency. There's a simple template you can use to do so here.
We've already had some very positive responses from individual MPs who are sympathetic to the sector's plight and have promised to fight our corner in parliament themselves.
We desperately hope we don't have to wait for more company failures, and more job losses, before the government finally appreciates the severity, and the unique nature, of the cataclysmic situation the industry finds itself in.
You may also be interested in…