Speakers
Eddie Taylor is currently Head of Content at ITP Create, an experiential and content marketing agency that offers innovative, multi-dimensional storytelling for brands, where he has developed content solutions for the likes of Sharjah Tourist Board and the Al Dar Group .
An editor, journalist and content strategist with more than 25 years' experience in the region, Eddie has deployed his skills in a number of tourism-related fields in the MENA region, from editing the inflight magazine for Royal Jordanian Airlines for almost a decade to helping to articulate a new strategy for the Jordan Tourism Board and overseeing a major content project for Emirates.
Abdullah Al-Jumah is a Saudi travel writer, TV presenter and Harvard-trained lawyer. He has published 3 bestselling books, including a bestselling book in Saudi Arabia titled 'Tales of a Saudi in Europe'. Following his book release, he began making regular TV appearances on his published work and travels, including visiting over 100 countries.
He was chosen by "Arabian Business" and "Gottlieb Duttweiler Institute" as one of the most powerful young Arabs. He cooperated with several luxury brands as brand ambassador, including Cartier, Bvlgari, Ritz-Carlton and Infiniti.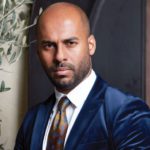 Talal al Rashed is a Kuwaiti based culinary and hospitality expert living in Dubai since 2013. His journey sprung from his professional background in banking and hospitality which later on led to his passion for hotels and restaurants. Talal shines through as the region's leading reviewer of hotels and luxurious dining out options. Moreover, Talal has showcased his passion for gastronomy by writing an article for 'Conde Nast Traveller Middle East' where he highlights the 'Best Places to Eat in Kuwait'.'