Content is king on social media – and WTM London will be discovering why it reigns supreme and reveal the secrets to success.
Across the three days of WTM London – the event where ideas arrive – there will be 17 inspiring sessions with social media gurus, bloggers, digital influencers, content creators, marketers and entrepreneurs. Speakers will share their expertise to help delegates pep up their posts, overhaul their hashtags and create content that pays dividends.
Highlights on the first day of WTM London (November 4) include Using Original Content and Social Media to Seamlessly Sell Travel Online, with an in-depth look at UK start-up, Culture Trip, which recently launched an accommodation-booking service alongside its inspirational articles about travel and culture.
Dr Kris Naudts, founder of Culture Trip, will talk about his passion for entrepreneurship and creativity – and how his company raised more than $100m over the past three years to spark "hypergrowth". Steve Keenan, co-founder of social media agency Travel Perspective, will quiz Dr Naudts about how Culture Trip reaches 20 million social media users and posts 3,000 new articles each month.
Mark Frary – who co-founded Travel Perspective with Keenan – will then take to the stage to debate issues of truth, deception and fake news. In a session called Illusion or Reality? The Rise of Influencer Marketing and Branded Content, he will talk about legal issues, influencer marketing and why Morocco's goats in trees are not all they seem to be.
The speakers at this fascinating discussion will be Jason Freeman, Legal Director, Competition & Markets Authority; Robert Michael Poole, Chief Executive of social media marketing firm Plus Alpha by; and Emma Mead, Head of Global PR at VisitBritain.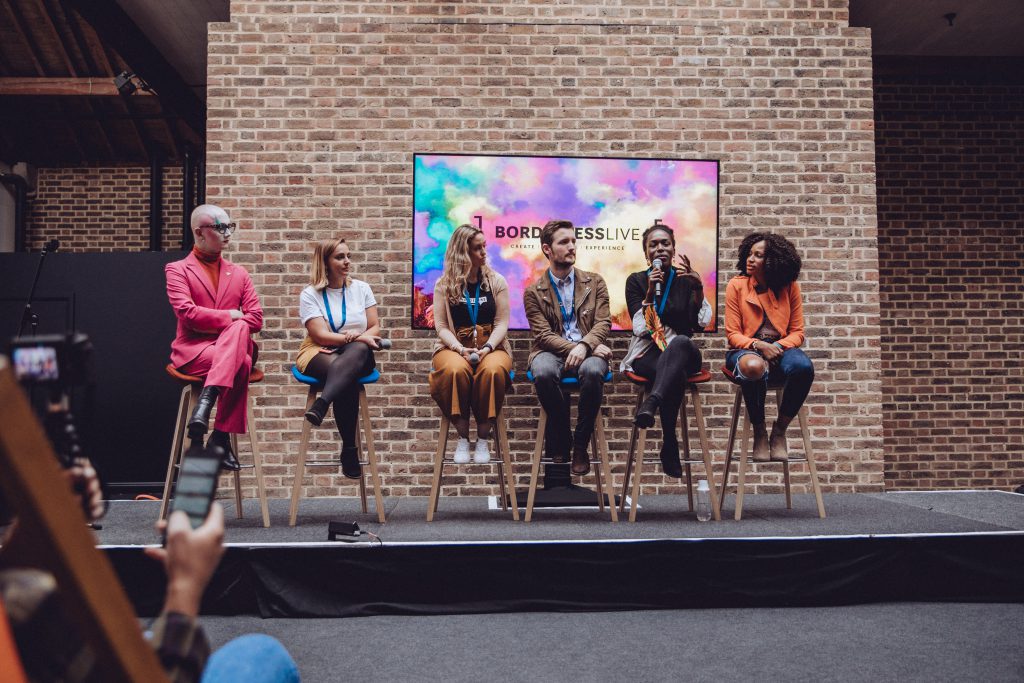 Two important sessions in the afternoon will study lessons learnt over the years and look into a crystal ball to predict future trends.
Content Creation 2019-2025: What the Next Five Years Hold for Influencers, will be moderated by Michael Ball, co-founder of influencer marketing specialist Traverse and Director of BorderlessLive.
He will discuss likely innovations with Macca Sherifi, Content Creator for travel blog An Adventurous World; Ben Ebbrell, co-founder of YouTube cooking channel SORTEDfood; and Lisa Binderberger, founder of social media firm Boom Creative Lab.
With WTM celebrating its 40th year in 2019, the second trends session is entitled 40 Years: What Have We Learnt and Where Are We Headed? It will chart the evolution of travel marketing from the brochures and TV travelogues of 1979 to today's social media and influencer based advertising – and study the road map for the future.
Moderator Steve Keenan will be joined by Alistair McKenzie, travel journalist and blogger at Mech Traveller; travel blogger Chloe Gunning from Wanderlust Chloe; Tim Fryer, UK & France Country Manager from travel agency STA Travel; and travel writer Peter Hughes who has more than 50 years of experience, including editing TV show Wish You Were Here…?.
On Day 2 of WTM (November 5), the spotlight will shift to diversity in social media. Access for All: Using Social Media for Travellers with Disabilities, will feature Steve Keenan talking to Sassy Wyatt – a blind traveller, disability blogger and speaker – and Ed Rex, travel blogger for Rexy Adventures and The Deaf Traveller. They will talk about how travel for the blind and deaf is often ignored online and discuss ways that social media can help travellers with disabilities.
Sassy will also appear on a panel for another debate, called Every Traveller Matters: One Perspective to Another. She will be joined by Phil Calvert, a content creator from Milwaukee USA, who challenges stereotypes; Kirsty Leanne, a blogger specialising in travel for plus-size people; and Dr Kiona, an Asian-American digital influencer who publishes educational stories on Instagram. The session moderator will be Martinique Lewis, a content creator who is also a consultant about diversity in travel.
Delegates seeking inspiration about 'buzz' guerrilla marketing tactics should head for the session called How I Spent £49.50 on a Marketing Campaign and It Went Viral. It will feature George Rawlings – founder of dating app Honeypot – who has created a stir on social media with attention-grabbing stunts on the streets of London, such as having 91 'micro-dates' in one day.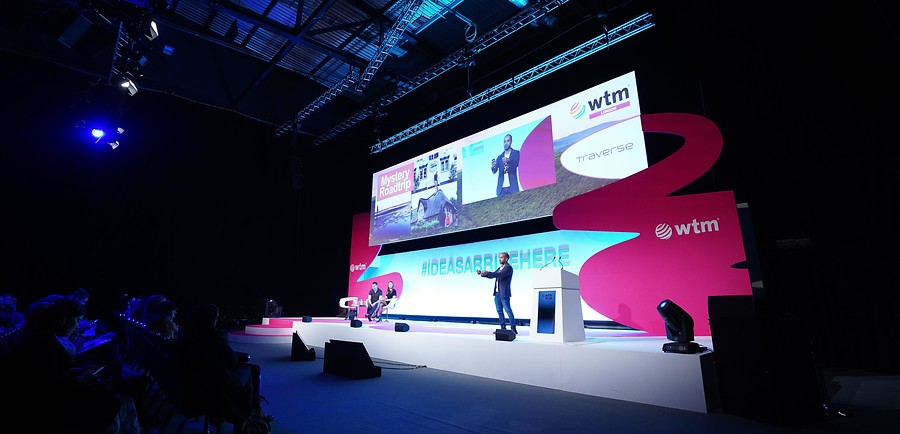 WTM London's Senior Director, Simon Press, said: "With 500 million tweets posted each day and Facebook boasting 2.4 billion regular users, the statistics surrounding social media can be both daunting and energising for travel marketers.
"There are more than one billion Instagram users, and millions using YouTube, WhatsApp, Snapchat, Pinterest, LinkedIn and new channels such as TikTok. The reach of these sites prove that this is unquestionably the direction in which travel marketing is heading.
"We here at WTM London, are incredibly proud to be leading the way when it comes to embracing the role that content creators have in the development of the travel industry. Indeed, this is one of the reasons why we launched BorderlessLive in September of this year. This unique new event allowed content creators to meet the brands and destinations, exchange ideas and form the business partnerships that will shape the travel industry into the future.
"The sessions, and other social media seminars being held at WTM, will inspire delegates with imaginative ideas to help them to stay ahead of the curve and create content that will see a return on investment."
Key social media sessions:
4 November on WTM Global Stage:
Using Original Content and Social Media to Seamlessly Sell Travel Online (10:45-11:30)
Illusion or Reality? The Rise of Influencer Marketing and Branded Content (11:35-12:15)
Content Creation 2019-2025: What the Next Five Years Hold for Influencers (12:30-13:30)
40 Years: What Have We Learnt and Where Are We Headed? (16:00-17:00)
5 November:
Access for All: Using Social Media for Travellers with Disabilities (12:30-13:15 UKI & International Inspiration Zone)
Every Traveller Matters: One Perspective to Another (13:45-14:45 Asia Inspiration Zone)
How I Spent £49.50 on a Marketing Campaign and It Went Viral (14:15-15:15 WTM Global Stage)